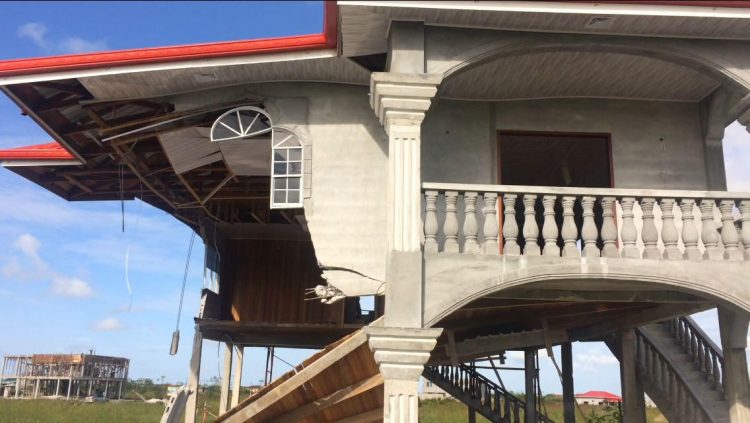 As work on the home of Althea Thegg, which began to crumble two Wednesdays ago faces scrutiny, the General Secretary of the General Contractors Association of Guyana, Neil Cort Rogers says the builder should be held responsible.
Rogers's comment came after a visit to the site. He said an inspection of the work done revealed that it was very shabby.
"After the visit it came down to bad construction that is the bottom line. What I have uncovered was that someone who thought they had experience [constructed] the house. It can be seen that there was a lack of common building knowledge and technical knowledge was totally absent," Rogers highlighted.
Thegg's property, located in Phase Two, Farm Housing Scheme, East Bank Demerara, is continuing to fall apart and building experts who were brought in to assess the structural integrity, have recommended that it be torn down.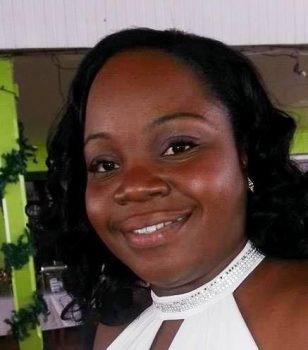 "The entire building is affected…the contractor ignored standard concrete mixture. I looked at some concrete slabs and saw that the mixture was not mixed properly. They didn't use a mixture and it has debris inside…" he said, while highlighting that the foundation could also be affected, since there was soggy soil remaining around the foundation and "that could have affected the house entirely."
Rogers stressed that in his view, the construction of Thegg's home was done by someone who had little to no experience in the trade and "he worked with someone in construction and then said they had the experience."
In addition, Rogers explained that since the contractor is not a part of the contractors' organisation they cannot arrange any meeting between the two parties. However, he said that they would be working to engage current clients and inform them of the low standard of work executed by the contractor.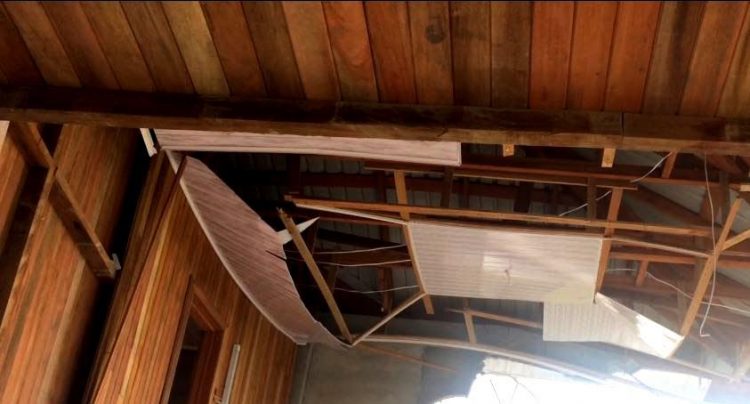 Further, he said that this is an eye opener to home builders and urged that they enter contracts to safeguard themselves from horrors such as this.  The general secretary said that they would be making recommendations to the Ministry of Communities and the Central Housing and Planning Authority (CH&PA) to develop policies to hold contractors accountable for poor work. He also said that they would be pushing for stage-by-stage inspection to be carried out on buildings especially new homes. He said that there is a need for progressive inspection given the fact that Guyana is on a housing drive.
"Home owners need to know that they are living comfortably without having to worry if their homes would fall apart…" he said.
Rogers added that they would be making recommendations to the CH&PA to introduce a licensing system for contractors. He said that they would also be approaching the banks to have them make it mandatory that customers have licensed contractors construct their homes when seeking mortgages.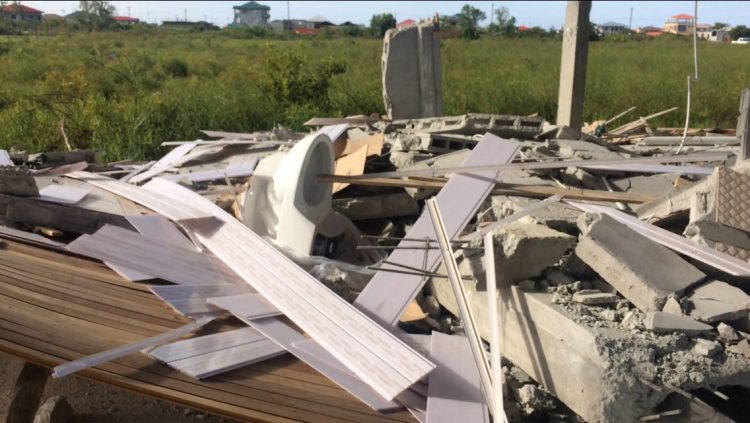 The licensing system, he said, would help home owners to eliminate the fear that their building might not be constructed properly. He said such a system would work in favour of the clients and upgrade the standard of construction in the housing sector.
A second visit to Thegg's home yesterday by Stabroek News showed that cracks have developed on other parts of the home and the house continues to crumble piece by piece. To date a large section of the house has broken away and the flooring continues to fall apart. Sections of the ceiling are also falling apart.
Thegg had explained that she spent approximately $9 million for the construction which was financed through a bank loan.
Construction of the house started in April and she noted that it was almost completed when it began to fall apart.
Thegg said a perimeter column broke away from the house and based on the expert's opinion the mixture of sand, stone and cement that was used was not up to standard, resulting in the collapse. She added that on Saturday, the front section of the building, close to the verandah, also collapsed.
The woman said she bought all the materials the contractor asked for. "I did the shopping on his advice. What he asked for, I bought. This is not a case of cutting costs, I supplied all the materials he and his workers asked for. And now for this to happen, I don't know what to say…," she lamented.
"I will seek justice and stop at nothing until that contractor … pays me every cent for my losses. Often… contractors rob and abuse home builders and walk scot free. It's time this stops," she said despite not hearing from the contractor since the building began to collapse.
Comments

The Guyana Bar Association (GBA) today warned against any unconstitutional appointments of a Chancellor of the Judiciary and a Chief Justice (CJ) stating that it would have embarrassing consequences.

Former President Donald Ramotar yesterday said that the contract he signed with Canadian oil explorer, CGX followed a template for all agreements clinched before petroleum was discovered in 2015 and its release is a "lame" attempt by the government to compare it with the 2016 one signed with ExxonMobil  following the major hydrocarbon discovery in 2015.
The Guyana Sugar Corporation and the Special Purpose Unit (SPU) of NICIL are at loggerheads again over control of the estates which last weekend saw GuySuCo security barring SPU contracted engineers and other workers from entering the Enmore Estate.

A 21-year-old disc jockey lost his life during the wee hours of yesterday after the vehicle he was returning home in toppled several times before coming to a halt in a drain at Number 6 Village, West Coast Berbice (WCB).

An early Sunday morning vehicular accident on the Vreed-en- Hoop, West Coast Demerara public road has claimed the life of a 28-year-old  female, Donikel Campbelle 28, of Ann's Grove, East Coast Demerara.