Rhonda Blair, a co-proprietor of the Stretch D Dollar franchise in Berbice was stabbed to death in the wee hours of this morning and her husband, Rudolph later took his own life.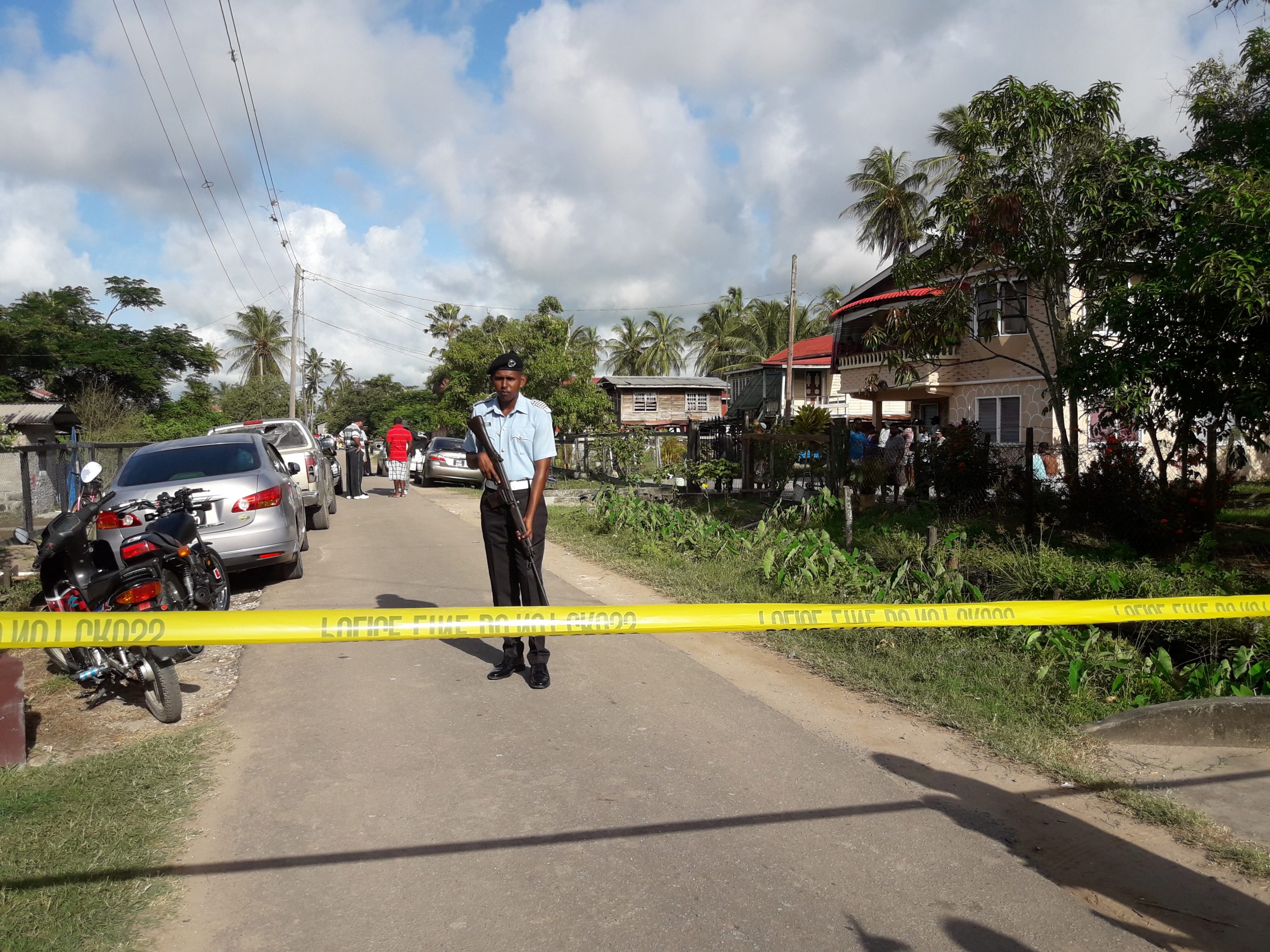 Rudolph fled into a nearby yard and appears to have taken poison. His body also bore a gunshot wound. He is believed to have inflicted the fatal wounds on Rhonda.
Rhonda was a retired teacher and mother of two and was known in the community as kind- hearted.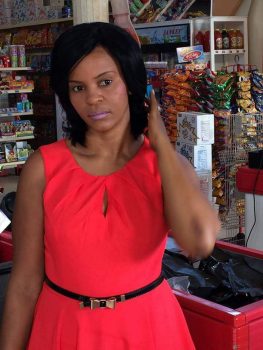 They both were residing at the house in Cumberland where the incident occurred.
According to Berbice Commander, Paul Williams, Rudolph is suspected to have drunk poison. His body has since been removed from a neighbour's yard.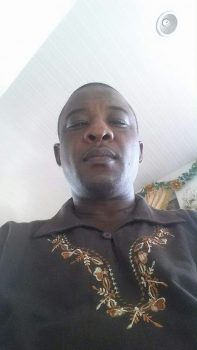 The commander noted that Blair's sister had been encouraging him to turn himself over, however the man refused.  He said, "When they were talking to him his voice began dying down".
The couple operated Stretch D Dollar grocery in New Amsterdam, Rosignol and Cumberland.
According to information gathered, the couple filed for bankruptcy several years ago but had since been working to come out of the situation.
The police today issued the following press release:
Police are investigating the murder of Rhonda Blair, 42, a businesswoman, of 91 Coburg Street, Cumberland Village, East Canje, Berbice, whose body was discovered, about 00:05h. this morning at the back of her yard with two stab wounds-one to the left side breast and the other to the right side neck and also the suicide of the deceased husband Rudolph Blair, 46, whose body was discovered with two suspected gunshot wounds to the left ear and left side chest, about 08:40h. in some bushes at the back of his premises. His (Rudolph Blair) licensed .32 pistol with six live rounds and one spent shell were found next to his body.
The bodies are at the New Amsterdam Hospital Mortuary awaiting post-mortem examination.
Comments

LONDON, , CMC – Under-fire West Indies Under-19s and their embattled captain, Emmanuel Stewart, have found backing from the historic Marylebone Cricket Club, in the controversial 'obstructing the field' dismissal of South African opener Jiveshan Pillay, during their ICC Youth World Cup match last Wednesday.

In what will be seen as a major development, President David Granger, along with members of  Cabinet, today, met with the President and members of the Guyana Agricultural and General Workers' Union (GAWU) and the National Association of Agricultural, Commercial and Industrial Employees (NAACIE) at the Ministry of the Presidency to discuss the future of the sugar industry.

Finance Minister Winston Jordan today moved in Parliament to amend the government's request for supplementary provisions which will allow some of the sugar workers made redundant to get their full severance at the end of January.

The Working People's Alliance (WPA) today announced its support for the government's restructuring of the sugar industry.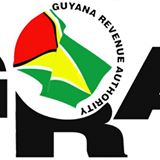 The Guyana Revenue Authority (GRA) today warned about the impersonation of licenced customs brokers.