Omesh Sasenarayan, Regional Housing Officer for Region Two, was arrested yesterday afternoon for allegedly unlawfully collecting $50,000 for a house lot and issuing a forged receipt.
Divisional Commander Stephen Mansell told Stabroek News that Sasenarayan remained in custody last night.
Stabroek News was reliably informed that earlier this year, a resident paid over money to Sasenarayan to secure a house lot. The man was issued with a receipt prepared and signed by the housing official.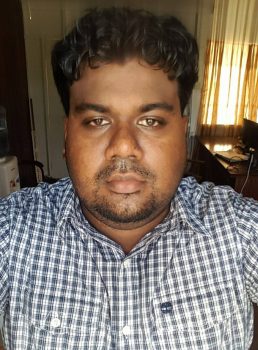 On Wednesday, the resident turned up at the Regional Democratic Council office to make an additional payment. When he produced the receipt as proof that he had already paid some money, officials told him that the receipt had a forged signature and was not valid. It was then that the resident informed that he had paid over the money to Sasenarayan, who in turn issued the receipt. It was following this revelation that the Central Housing and Planning Authority (CP&HA) was informed. A team travelled to the region yesterday and after assessing the situation, Sasenarayan was arrested by CH&PA investigators and later handed over to the police.
This newspaper was informed that persons residing outside of Region Four ought not to pay any monies to housing officials but rather to the Neighbourhood Demo-cratic Councils.
Comments

On Friday, the Ministry of Foreign Affairs concluded a five-day orientation programme for newly recruited Foreign Service Officers (FSOs), which was held at the Roraima Duke Lodge in Kingston.

HARARE,  (Reuters) – Robert Mugabe resigned as Zimbabwe's president on Tuesday a week after the army and his former political allies moved against him, ending four decades of rule by a man who turned from independence hero to archetypal African strongman.

Travis Cleveland c/d 'Spin and Kill', 31 years , unemployed of 337 South Sophia has been charged with murder of Jamal Munroe which occurred on November 03, 2017 at Black and White Bridge, 'C' Field, Sophia, ECD, the police say.

YANGON/NAYPYITAW, (Reuters) – Members of the U.S. Congress said today operations carried out against the Rohingya Muslims in Myanmar had "all the hallmarks" of ethnic cleansing, while the country's leader Aung San Suu Kyi expressed doubts about allegations of rights abuses.

The leadership of the Alliance For Change (AFC) is to formally write A Partnership for National Unity (APNU) on a revision of the Cummingsburg Accord which birthed the coalition and saw it winning the 2015 general elections.