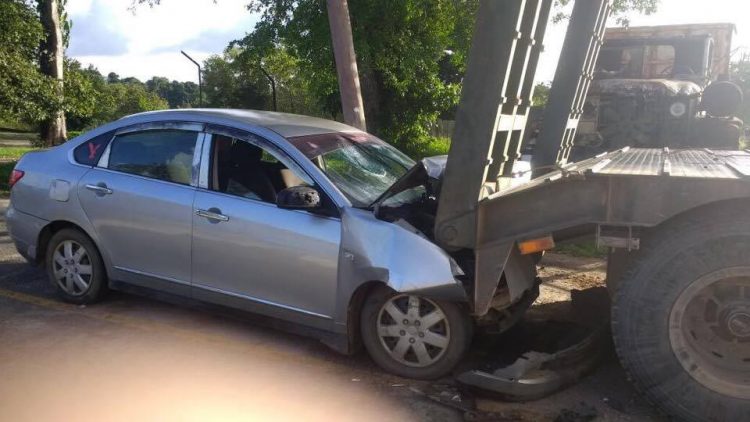 A 37-year-old Staff Sergeant of the Guyana Defence Force (GDF) died on Thursday evening after he reportedly crashed into the back of a parked truck in the compound of Camp Stephenson at Timehri.
Omawale Sibdhannie, a resident of Mahaica, East Coast Demerara, who sustained mostly head injuries, was pronounced dead on arrival at the Georgetown Public Hospital (GPH).
When contacted yesterday afternoon, Traffic Chief Deon Moore told Stabroek News that the crash was not being treated as an accident since it did not occur on the public roads. "There was an incident but it is not being treated as an accident," Moore said.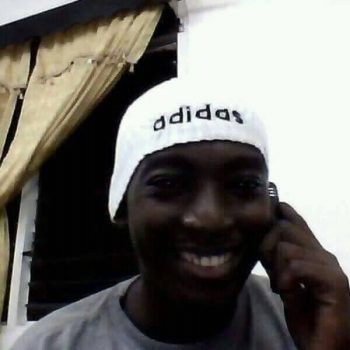 Sibdhannie's family, however, is calling for a thorough investigation to determine how he met his demise.
His sister, Onika Sibdhannie, said that she learnt of the crash after receiving a call around 9.30pm on Thursday informing her that her brother was involved in an accident and was being treated at the GPH.
Onika said that the family has since been given different accounts of what transpired and there are a lot of unanswered questions. "The ranks there can't even give the time of his death because they all giving different timings," she said.
She said when she and other family members arrived at the hospital, they were told that Sibdhannie was being treated and they had to wait for about two to three hours before they were given any information on his condition. "We waited until approximately two to three hours at the public hospital for some kind of information," she explained. "…They said that he was being treated and wouldn't even let us see him, considering that we're relatives and [not knowing] that my brother had already died… death on arrival," she added.
The woman also questioned why her brother was not taken to the Diamond Hospital if his condition was critical. "Now, how could they have passed Diamond Heath Centre and go straight to Georgetown Hospital if the situation was critical?" she asked, while adding, "which means that he had already died before coming to town and they neglected to tell us."
Comments

Finally honouring a court decision, the New Building Society (NBS) yesterday afternoon wrote a $59,033,000 cheque to former manager Maurice Arjoon for pension owed, after his lawyers attempted to levy on the assets of the bank, which then locked the doors of its Avenue of the Republic headquarters with customers and others inside.

A Diamond resident was yesterday remanded to prison after being charged with the death of Ishwar Ramanah, the Kaneville machine operator who was fatally shot during a robbery at his home last month.

A Sisters Village shop owner and his wife were seriously injured on Monday evening when they were attacked by cutlass-wielding bandits, who robbed them of the day's sales.

Although the Government of Guyana has paid more than $26 million for the Commission of Inquiry (CoI) into the education system, its final report has not been submitted after nearly two years.

Two children were rescued on Monday night by a neighbour after a fire ripped through the top flat of their home at Unity, Mahaica, East Coast Demerara.