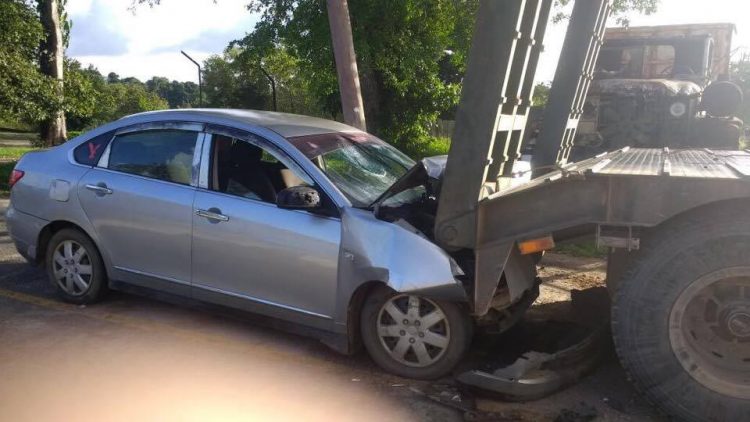 A 37-year-old Staff Sergeant of the Guyana Defence Force (GDF) died on Thursday evening after he reportedly crashed into the back of a parked truck in the compound of Camp Stephenson at Timehri.
Omawale Sibdhannie, a resident of Mahaica, East Coast Demerara, who sustained mostly head injuries, was pronounced dead on arrival at the Georgetown Public Hospital (GPH).
When contacted yesterday afternoon, Traffic Chief Deon Moore told Stabroek News that the crash was not being treated as an accident since it did not occur on the public roads. "There was an incident but it is not being treated as an accident," Moore said.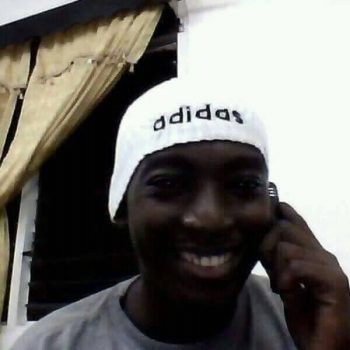 Sibdhannie's family, however, is calling for a thorough investigation to determine how he met his demise.
His sister, Onika Sibdhannie, said that she learnt of the crash after receiving a call around 9.30pm on Thursday informing her that her brother was involved in an accident and was being treated at the GPH.
Onika said that the family has since been given different accounts of what transpired and there are a lot of unanswered questions. "The ranks there can't even give the time of his death because they all giving different timings," she said.
She said when she and other family members arrived at the hospital, they were told that Sibdhannie was being treated and they had to wait for about two to three hours before they were given any information on his condition. "We waited until approximately two to three hours at the public hospital for some kind of information," she explained. "…They said that he was being treated and wouldn't even let us see him, considering that we're relatives and [not knowing] that my brother had already died… death on arrival," she added.
The woman also questioned why her brother was not taken to the Diamond Hospital if his condition was critical. "Now, how could they have passed Diamond Heath Centre and go straight to Georgetown Hospital if the situation was critical?" she asked, while adding, "which means that he had already died before coming to town and they neglected to tell us."
Comments

WASHINGTON,  (Reuters) – A U.S. government shutdown will enter its third day today as Senate negotiators failed to reach a deal late on Sunday on Democrats' demand for legislation protecting "Dreamers," young people brought to the country illegally as children.

GEORGETOWN, Guyana,  CMC – Jason Mohammed completed his seventh first class hundred but there was little joy for Trinidad and Tobago Red Force as Guyana Jaguars needed a mere 45 deliveries to pull off an innings and 81-run win in their final round match here today.

LIMA, (Reuters) – Pope Francis wrapped up his trip to Chile and Peru today by warning that Latin America was in a deep crisis from corruption, with politics in most countries "more sick than well." Speaking in improvised remarks to bishops, he mentioned the scandal involving construction company Odebrecht, which has admitted to paying billions in bribes, as an example of greed run amok across the continent of his birth.

SYDNEY,  (Reuters) – England's Jos Buttler struck a belligerent unbeaten 100 to set up a 16-run win over Australia in the third one-day international on Sunday, as the touring side took an unassailable 3-0 lead in the five-match series.

The Public Procurement Commission (PPC) hopes that by the end of this year debarment legislation would be in place as it will soon begin meeting with stakeholders on a draft.