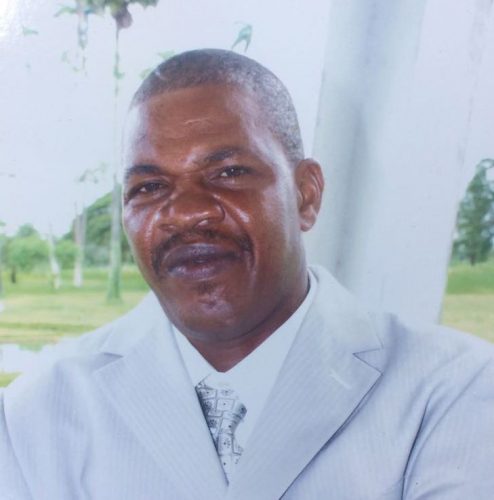 Police Constable Jarren Huntley, who was the driver behind the wheel of the car involved in the fatal crash at Catherine, Mahaicony, last Sunday, has been discharged from hospital and is bedridden, according to Traffic Chief Dion Moore.
Moore, in a telephone interview, explained that investigations are ongoing into the accident and the police would be taking a statement from Huntley.
Huntley, of El Dorado Village, West Coast Berbice, was allegedly speeding last Sunday when he struck three persons—a cyclist, Jaden Alleyne, and two pedestrians, Winston Small and Lawrence Semple. Both Small and Semple died.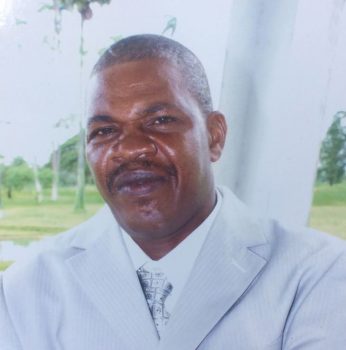 The Guyana Police Force said on Monday that Huntley lost control of the vehicle after swerving to avoid a bad patch of road.
Small 52, a carpenter of Lot 2 Catherine Village, Mahaicony, was pronounced dead on arrival on Sunday at the Mahaicony Cottage Hospital, while Semple succumbed on Tuesday morning at the Georgetown Public Hospital.
Also injured in the accident were the three passengers in Huntley's vehicle, Delroy Hutson, 35, Odari Reynolds, 23, and Fitzroy Goodridge, 23, all of El Dorado, West Coast Berbice. They were also taken to the Mahaicony Cottage Hospital for medical attention. Hutson and Reynolds were treated and sent away, while Goodridge was admitted for observation but was later discharged.
Comments

Auditor General Deodat Sharma has started investigating the failure by government to transfer the US$18 million signing bonus paid by ExxonMobil last year to the Consolidated Fund, in keeping with the Constitution.

Suspended PPP/C Member of Parliament (MP) Bishop Juan Edghill was yesterday arrested after an attempt to enter the compound of the Public Buildings, where the resumption of the consideration of the national budget estimates saw a brief opposition walkout over House Speaker Dr Barton Scotland's decision to allow the approval without scrutiny of allocations slated to be examined at the previous day's disrupted session.

A Lethem contractor, wanted by police in connection with the discovery of an illegal aircraft and airstrip near Santa Fe, in Region Nine in August, has surrendered to the police after months on the run and his lawyer said he acted out of fear for his life.

The five persons who were arrested shortly after the discovery of the body of Ranella Benfield in a cemetery at Triumph, East Coast Demerara on Monday morning, remain in custody.
The latest report from the City Council's Parking Meter Renegotiation Committee recommends that parking fees be set at an upper limit of $25 per 15 minute interval and $100 per hour, inclusive of VAT.