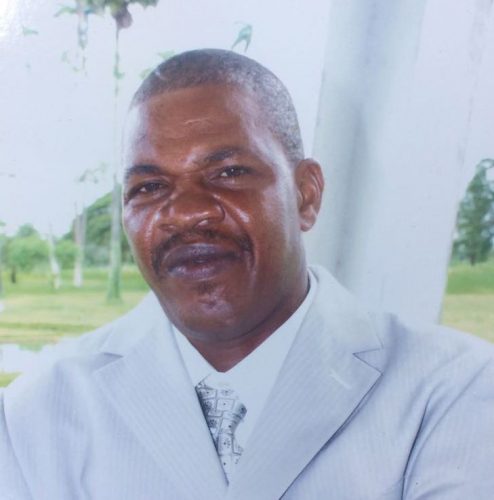 Police Constable Jarren Huntley, who was the driver behind the wheel of the car involved in the fatal crash at Catherine, Mahaicony, last Sunday, has been discharged from hospital and is bedridden, according to Traffic Chief Dion Moore.
Moore, in a telephone interview, explained that investigations are ongoing into the accident and the police would be taking a statement from Huntley.
Huntley, of El Dorado Village, West Coast Berbice, was allegedly speeding last Sunday when he struck three persons—a cyclist, Jaden Alleyne, and two pedestrians, Winston Small and Lawrence Semple. Both Small and Semple died.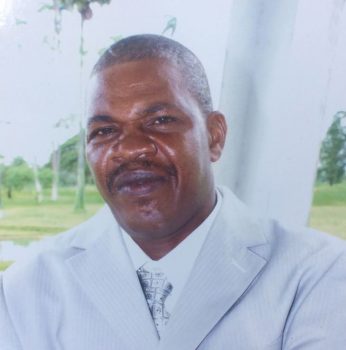 The Guyana Police Force said on Monday that Huntley lost control of the vehicle after swerving to avoid a bad patch of road.
Small 52, a carpenter of Lot 2 Catherine Village, Mahaicony, was pronounced dead on arrival on Sunday at the Mahaicony Cottage Hospital, while Semple succumbed on Tuesday morning at the Georgetown Public Hospital.
Also injured in the accident were the three passengers in Huntley's vehicle, Delroy Hutson, 35, Odari Reynolds, 23, and Fitzroy Goodridge, 23, all of El Dorado, West Coast Berbice. They were also taken to the Mahaicony Cottage Hospital for medical attention. Hutson and Reynolds were treated and sent away, while Goodridge was admitted for observation but was later discharged.
Comments

The Guyana Bar Association (GBA) today warned against any unconstitutional appointments of a Chancellor of the Judiciary and a Chief Justice (CJ) stating that it would have embarrassing consequences.

Former President Donald Ramotar yesterday said that the contract he signed with Canadian oil explorer, CGX followed a template for all agreements clinched before petroleum was discovered in 2015 and its release is a "lame" attempt by the government to compare it with the 2016 one signed with ExxonMobil  following the major hydrocarbon discovery in 2015.
The Guyana Sugar Corporation and the Special Purpose Unit (SPU) of NICIL are at loggerheads again over control of the estates which last weekend saw GuySuCo security barring SPU contracted engineers and other workers from entering the Enmore Estate.

A 21-year-old disc jockey lost his life during the wee hours of yesterday after the vehicle he was returning home in toppled several times before coming to a halt in a drain at Number 6 Village, West Coast Berbice (WCB).

An early Sunday morning vehicular accident on the Vreed-en- Hoop, West Coast Demerara public road has claimed the life of a 28-year-old  female, Donikel Campbelle 28, of Ann's Grove, East Coast Demerara.