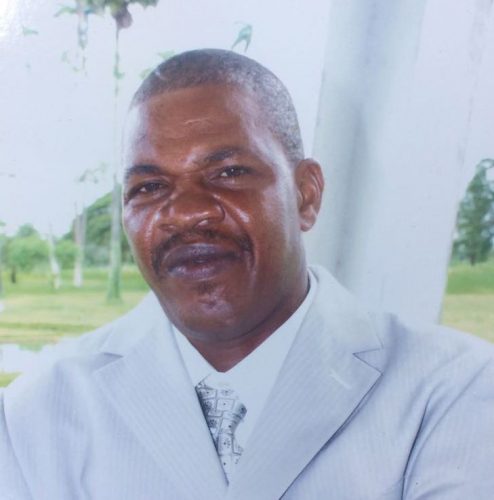 Police Constable Jarren Huntley, who was the driver behind the wheel of the car involved in the fatal crash at Catherine, Mahaicony, last Sunday, has been discharged from hospital and is bedridden, according to Traffic Chief Dion Moore.
Moore, in a telephone interview, explained that investigations are ongoing into the accident and the police would be taking a statement from Huntley.
Huntley, of El Dorado Village, West Coast Berbice, was allegedly speeding last Sunday when he struck three persons—a cyclist, Jaden Alleyne, and two pedestrians, Winston Small and Lawrence Semple. Both Small and Semple died…..
To continue reading this article
Comments

Dawn Hastings-Williams President David Granger, today, announced that Minister within the Ministry of Communities,  Dawn Hastings-Williams will assume the portfolio of Minister of Public Affairs in the Ministry of the Presidency with effect from September 1, 2017.

President David Granger, earlier today, attended the wedding reception of Minister within the Ministry of Communities with responsibility for Housing, Valerie Patterson- Yearwood and .

Grace Mugabe   JOHANNESBURG,  (Reuters) – South African police confirmed on Wednesday that Zimbabwean first lady Grace Mugabe remained in the country and had applied for diplomatic immunity after being accused of assaulting a 20-year-old model in an upmarket Johannesburg hotel.

Daniel Craig   LONDON, (Reuters) – British actor Daniel Craig has confirmed he will reprise the role of James Bond one last time, ending months of speculation.

UN experts condemn racist violence in U.S., urge investigations GENEVA, (Reuters) – United Nations human rights experts called on the United States today to combat rising racist violence and xenophobia and to prosecute perpetrators of hate crimes.