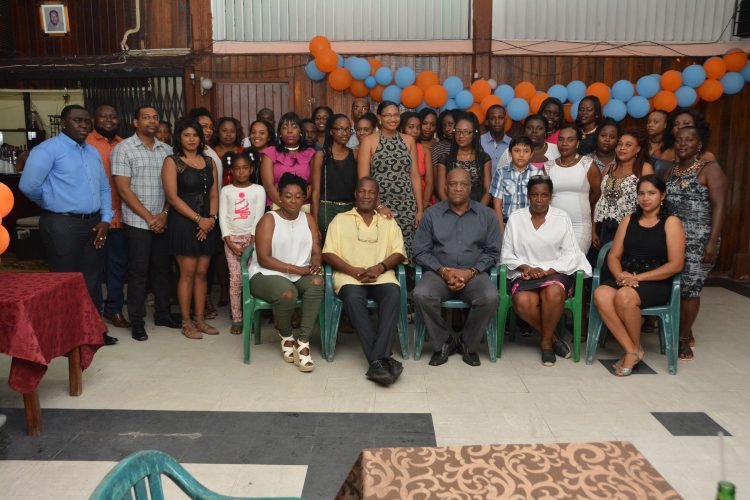 In the last two years, 53 young Guyanese have been sent on overseas scholarships and 540 to local institutions by the government.
This was disclosed by Minister of State, Joseph Harmon when he spoke on Saturday at an event for youths organised by the Guyana Public Service Union (GPSU), according to a release from the Ministry of the Presidency.
Harmon said that during the period this administration has been in power it has made significant investments in equipping the younger population.
"Quietly and without much fanfare this is what your Government has done to prepare our youth for those positions of leadership. Over the period 2015 to 2017, we have invested and sent on scholarships abroad, 53 young Guyanese in places like the United Kingdom, China, Japan. About 540 young people have gone to local institutions over this period. We are on the cusp of changes that will take place in this country and it makes no sense putting persons in positions and you do not offer them any training so while we are the current stewards of the national patrimony, we will prepare the ground work. It is up to you, the young people to take up this country and take it forward and I want you to always understand that," the Minister of State said.
The government came under scrutiny over overseas scholarship awards when it was revealed that two of its ministers: Nicolette Henry and Annette Ferguson were also awarded government scholarships. This decision has been condemned by many.
Harmon reaffirmed Government's commitment to supporting youth development in all its forms.
"We recognised that our youths for over 23 years up to 2015 were the forgotten majority.
We recognise that  it is important that we train our youth, that we prepare our youth not just to take up positions but that they can make a success of those positions which they take up. Additionally, on a weekly basis, we invest in our young people, sending them on short courses abroad so that they become acquainted with international best practices so that we are no longer left back. So as we celebrate I say that the Government of Guyana will continue to support youth development in all of its manifestations,"  Harmon said.
Harmon added that while Government is making all the necessary investments it is up to the young people to take advantage of the opportunities, which are presented. In this regard, he sounded a call for youths to become organised so that they can achieve more for themselves and their communities.
Dawn Gardener, Vice President, GPSU said that the event was organised with the sole aim of recognising the young people who are part of the engine of the public service sector.
Comments

England's Moeen Ali celebrates his century Action Images via Reuters/Peter Cziborra   BRISTOL, England,  (Reuters) – Moeen Ali hit the second fastest one-day international century in England's history to set up a win over West Indies by 124 runs today.

Keriako Tobiko   NAIROBI, (Reuters) – Kenya's chief prosecutor has directed the department of criminal investigations and the anti-corruption commission to investigate election board officials over possible offences in the invalidated Aug.

A family preparing for a memorial service today was attacked by armed bandits in East La Penitence and one brother succumbed to bullet wounds and two others have been admitted to hospital.

Prime Minister Roosevelt Skerrit of the Commonwealth of Dominica addresses the general debate of the General Assembly's seventy-second session.

Residents of East Bank Berbice were in anger and disbelief yesterday as the decomposing body of 13-year-old Leonard Archibald, who was raped and then dumped into the Berbice River, was finally found, while the main suspect in the crime was accused by young boys of carrying out a series of attacks on them over a number of years.