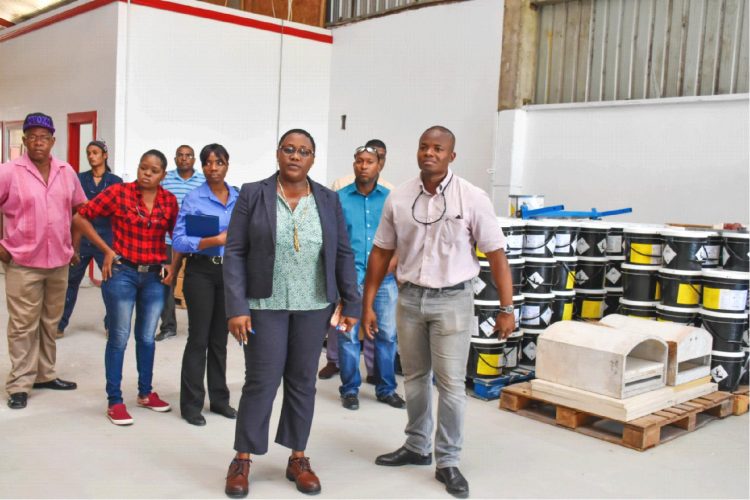 A new local company is offering geo-chemical analytical services to the mining community.
The department of Public Information said that on Thursday, Minster within the Ministry of Natural Resources Simona Broomes visited MS Analytical located at Coldingen, East Coast Demerara to examine the facility.
Country Director of MS Analytical Rory Forde informed the Department of Public Information (DPI) that $220M has been invested by his company A2Global Guyana Incorporated in collaboration with Australian and Canadian partners. The geo-chemical analytical facility is offering analytical services to companies in the mining sector.
"The facility is primarily designed to provide sample preparation services," Forde told DPI. The samples can include rock, sand, sediment and soil which are analysed using international industry standards.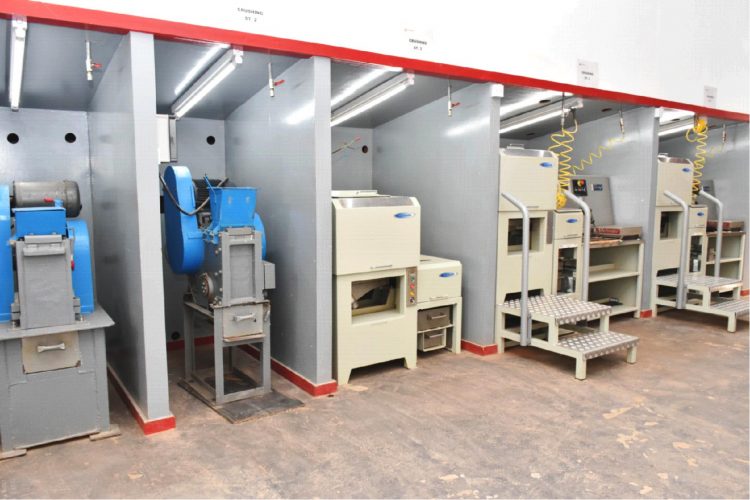 Forde says that his company's services can lead to more economical mining particularly for small miners. "If you actually know where you are extracting your minerals from before you actually put an excavator on the ground…they can have a better idea if they have samples," Forde told DPI.
Forde said he is willing to subsidise the cost of testing to small miners who organise themselves into groups. "I have said to my partners in Canada…we will do some free work. We can utilise a part of our facility to help them out and we will definitely subsidise the cost because you know… small miners today become big companies tomorrow," Forde said.
MS Analytical will also be ensuring skills transfer. "We want to impart this knowledge, have it become a skill that is available in these parts," Forde told DPI.
The facility is expected to employ upwards of 70 Guyanese. The facility can also test for base and special metals, DPI said.
Forde, a Guyanese, said he has worked in western and southern Africa.
Comments

Despite the AFC's claim that it was not involved in the selection of a Guyana Elections Commission (Gecom) Chairman, its two senior leaders, Khemraj Ramjattan and Raphael Trotman, had advised President David Granger that he could utilise the constitutional proviso and make a unilateral appointment.

The National Assembly last evening approved over $8 billion in total budgetary allocations for 16 constitutional agencies even as the government's failure to properly account for cuts to requested expenditure drew criticism.

Opposition MPs were yesterday reprimanded by Speaker Dr Barton Scotland for their raucous behaviour on November 2nd, when they staged a protest that drowned out most of President David Granger's address to the National Assembly.

Ex-policeman Lloyd Roberts, who was accused of murdering Ryan Sergeant, the teen who was fatally shot outside of the Rio Inn nightclub last year, was yesterday freed after a court found that there was insufficient evidence for him to stand trial.

Although some municipal workers continued protest action yesterday over the nonpayment of their salaries for October, the Mayor and City Council (M&CC) has said that it has completed its payroll.