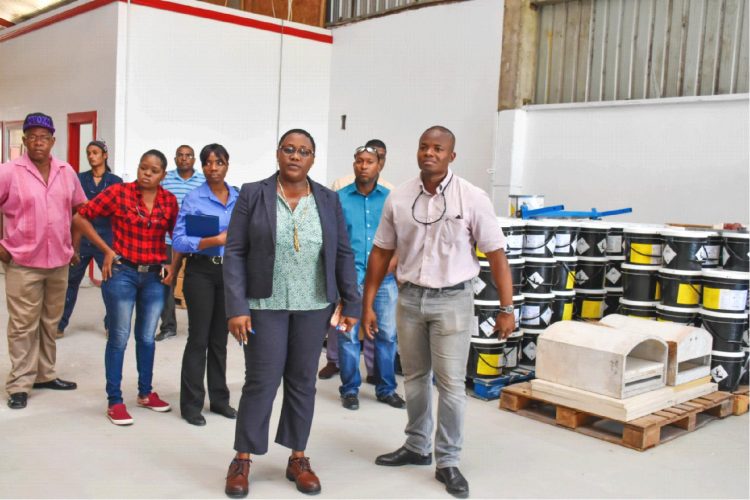 A new local company is offering geo-chemical analytical services to the mining community.
The department of Public Information said that on Thursday, Minster within the Ministry of Natural Resources Simona Broomes visited MS Analytical located at Coldingen, East Coast Demerara to examine the facility.
Country Director of MS Analytical Rory Forde informed the Department of Public Information (DPI) that $220M has been invested by his company A2Global Guyana Incorporated in collaboration with Australian and Canadian partners. The geo-chemical analytical facility is offering analytical services to companies in the mining sector.
"The facility is primarily designed to provide sample preparation services," Forde told DPI. The samples can include rock, sand, sediment and soil which are analysed using international industry standards.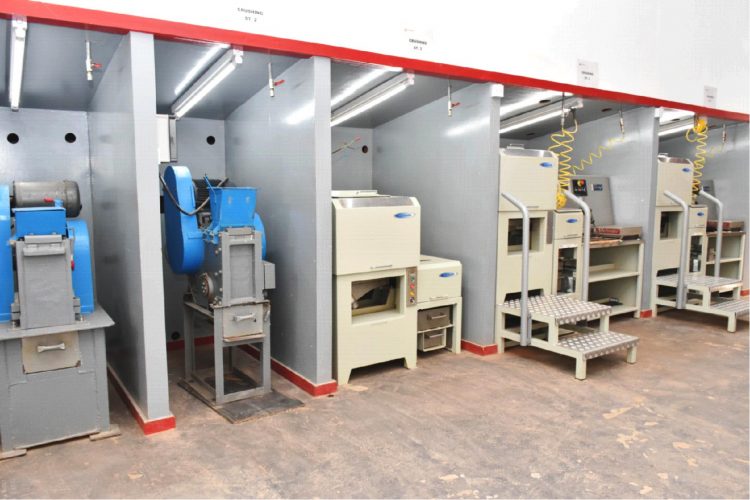 Forde says that his company's services can lead to more economical mining particularly for small miners. "If you actually know where you are extracting your minerals from before you actually put an excavator on the ground…they can have a better idea if they have samples," Forde told DPI.
Forde said he is willing to subsidise the cost of testing to small miners who organise themselves into groups. "I have said to my partners in Canada…we will do some free work. We can utilise a part of our facility to help them out and we will definitely subsidise the cost because you know… small miners today become big companies tomorrow," Forde said.
MS Analytical will also be ensuring skills transfer. "We want to impart this knowledge, have it become a skill that is available in these parts," Forde told DPI.
The facility is expected to employ upwards of 70 Guyanese. The facility can also test for base and special metals, DPI said.
Forde, a Guyanese, said he has worked in western and southern Africa.
Comments

The legal team for former New Building Society (NBS) manager, Maurice Arjoon, who was wrongfully dismissed, have levied on the bank's assets in a bid to recoup the $59,033,000 pension owed to him by the financial institution.
An alleged inebriated farmer of 54 Strath Campbell Village, Mahaicony, ECD, died at about 3 pm  yesterday at Chance Village, Mahaicony, after a vehicle he was reportedly not given permission to drive, crashed into a utility pole.

MELBOURNE,  (Reuters) – Rafa Nadal's Australian Open quarter-final curse struck again on Tuesday, an injury forcing the top seed to retire in the fifth set against Croatia's Marin Cilic.

Several hundred more sugar workers are expected to be laid off from the Skeldon, Rose Hall, and East Demerara estates by next month and the Guyana Agricultural and General Workers Union (GAWU) yesterday urged that the decision be reviewed.

The commencement order establishing the Telecommunications Agency was signed last Friday, in anticipation of the liberalisation of the telecoms sector, Minister of Public Tele-communications Cathy Hughes announced yesterday.