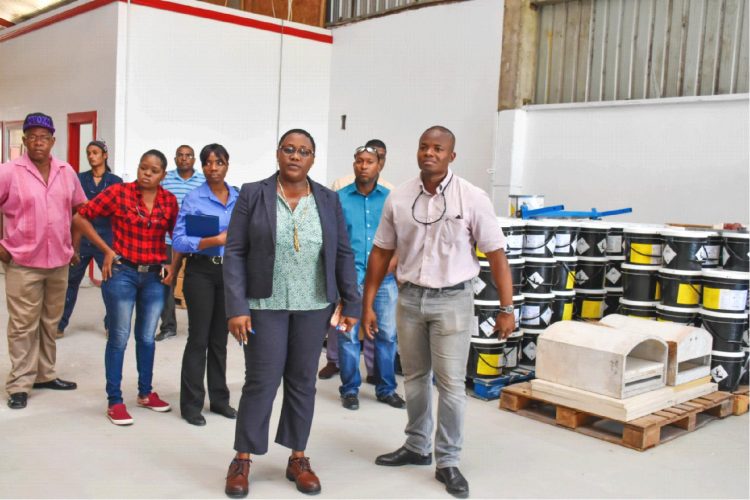 A new local company is offering geo-chemical analytical services to the mining community.
The department of Public Information said that on Thursday, Minster within the Ministry of Natural Resources Simona Broomes visited MS Analytical located at Coldingen, East Coast Demerara to examine the facility.
Country Director of MS Analytical Rory Forde informed the Department of Public Information (DPI) that $220M has been invested by his company A2Global Guyana Incorporated in collaboration with Australian and Canadian partners. The geo-chemical analytical facility is offering analytical services to companies in the mining sector.
"The facility is primarily designed to provide sample preparation services," Forde told DPI. The samples can include rock, sand, sediment and soil which are analysed using international industry standards.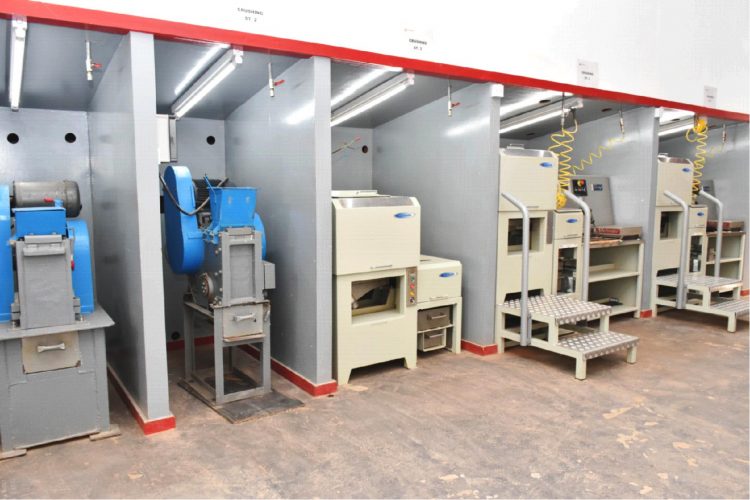 Forde says that his company's services can lead to more economical mining particularly for small miners. "If you actually know where you are extracting your minerals from before you actually put an excavator on the ground…they can have a better idea if they have samples," Forde told DPI.
Forde said he is willing to subsidise the cost of testing to small miners who organise themselves into groups. "I have said to my partners in Canada…we will do some free work. We can utilise a part of our facility to help them out and we will definitely subsidise the cost because you know… small miners today become big companies tomorrow," Forde said.
MS Analytical will also be ensuring skills transfer. "We want to impart this knowledge, have it become a skill that is available in these parts," Forde told DPI.
The facility is expected to employ upwards of 70 Guyanese. The facility can also test for base and special metals, DPI said.
Forde, a Guyanese, said he has worked in western and southern Africa.
Comments

The Customs Anti-Narcotic Unit (CANU) today said that Tiffini Collison, 26-years-old of F 21 Samaan Street Guyhoc Park, Georgetown posted four hammocks suspected to have been saturated with cocaine to an address in the USA through an International Courier Service in Georgetown sometime last week.

President David Granger (centre) today met  President of Chevron Africa and Latin America Exploration and Production Company,  Clay Neff (third from right).

Anthony Weiner   NEW YORK,  (Reuters) – Former U.S. Congressman Anthony Weiner was sentenced to 21 months in prison today for sending sexually explicit messages to a 15-year-old girl, setting off a scandal that played a role in the 2016 U.S.

A family's preparation for a memorial service ended tragically early yesterday morning when bandits stormed into their home in  East La Penitence and discharged several rounds, fatally wounding a man and injuring two of his brothers.

(Trinidad Express) The Trinidad and Tobago Defence Force and Coast Guard have been at the helm of a dramatic rescue of a family of four, including two small children, who lived in a car for four days after their home in Dominica was destroyed last Monday by Hurricane Maria.