Two days after being struck down by a car driven by a police constable, Phulmattie Ramotar yesterday succumbed at the Georgetown Public Hospital as a result of her injuries.
Ramotar, 57, a domestic worker of Success, East Coast Demerara, was crossing the road when the vehicle hit her.
The mother of seven, police said, died about 04:30 am yesterday while she was being admitted to the Female Surgical Ward of the public Hospital.
At around 8 am on Tuesday, motor car PVV 8233, driven by Quincy Holder, was proceeding east along the Success Public Road, allegedly at a rate of about 50kmh, when it struck Ramotar, who was crossing the road.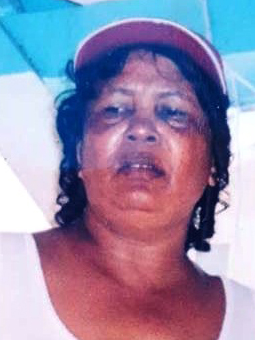 The driver explained to the police that Ramotar emerged from behind a minibus and suddenly ran across the road. On seeing the woman, police said, Holder applied brakes but despite his efforts the front of the vehicle collided with her. As a result of the collision, the woman fell onto the roadway and suffered injuries, including to her head and shoulders. She was picked up in an unconscious condition and rushed to the Georgetown Public Hospital, where she was admitted in a stable condition.
Stabroek News learnt the woman had left home to go to the market.
Comments

Fifteen city councillors voted yesterday in favour of accepting the recommendations of the parking meter renegotiation committee, which would see a reduction in parking fees to $150 per hour, exemptions for religious organisations and schools, and Smart City Solutions (SCS) giving up on their claim to garage parking.

A GDF rank was yesterday remanded to prison over three armed robbery charges and alleged possession of an unlicensed gun and ammunition.
Minister of Natural Resources and Leader of the Alliance for Change (AFC), Raphael Trotman on Monday praised ExxonMobil for investing in the oil sector here and said it is now resulting in other important companies wanting to do business here.

The city lance corporal, who on Sunday allegedly shot and killed Marlon Fredericks, a mentally-challenged vendor, after he reportedly attempted to flee custody is to be charged with manslaughter.

Former Magistrate and Univer-sity of the West Indies (UWI) lecturer Christopher Arif Bulkan was yesterday sworn in as a temporary Appellate Judge by President David Granger who said that the appointment is part of efforts to ensure that justice is dispensed in an efficient and timely manner.