Two days after being struck down by a car driven by a police constable, Phulmattie Ramotar yesterday succumbed at the Georgetown Public Hospital as a result of her injuries.
Ramotar, 57, a domestic worker of Success, East Coast Demerara, was crossing the road when the vehicle hit her.
The mother of seven, police said, died about 04:30 am yesterday while she was being admitted to the Female Surgical Ward of the public Hospital.
At around 8 am on Tuesday, motor car PVV 8233, driven by Quincy Holder, was proceeding east along the Success Public Road, allegedly at a rate of about 50kmh, when it struck Ramotar, who was crossing the road.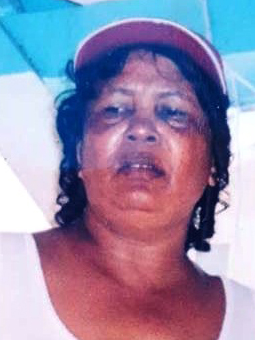 The driver explained to the police that Ramotar emerged from behind a minibus and suddenly ran across the road. On seeing the woman, police said, Holder applied brakes but despite his efforts the front of the vehicle collided with her. As a result of the collision, the woman fell onto the roadway and suffered injuries, including to her head and shoulders. She was picked up in an unconscious condition and rushed to the Georgetown Public Hospital, where she was admitted in a stable condition.
Stabroek News learnt the woman had left home to go to the market.
Comments

TAROUBA, Trinidad,  CMC – Left-arm spinner Veerasammy Permaul snatched three of the four remaining wickets to end with five in the innings and nine in the match, as Guyana Jaguars routed Trinidad and Tobago Red Force by an innings and 217 runs in their fourth round match here today.

Since producing its first gold bar in August 2015, Canadian miner, Guyana Goldfields Inc (GGI) says it has paid US$26.5m in royalties to the state and purchased US$84.1m in goods and services from local businesses.

(Trinidad Guardian) When everyone felt that the case was closed on the kidnap and murder of United States citizen Balram "Balo" Maharaj, comes news that new motions have been filed in the Federal Court in Washington DC, which could see a new trial for the seven convicted Trinidadians.

HARARE,  (Reuters) – President Robert Mugabe was dismissed as leader of Zimbabwe's ruling ZANU-PF party today in a move to force a peaceful end to his 37 years in power following a de facto military coup.

Former Attorney General Anil Nandlall says that the Attorney General's Chambers' retention of six attorneys to prosecute a number of high profile cases is unconstitutional and he is warning that the right to a fair trial will be compromised by a politically-tainted process.