Two days after being struck down by a car driven by a police constable, Phulmattie Ramotar yesterday succumbed at the Georgetown Public Hospital as a result of her injuries.
Ramotar, 57, a domestic worker of Success, East Coast Demerara, was crossing the road when the vehicle hit her.
The mother of seven, police said, died about 04:30 am yesterday while she was being admitted to the Female Surgical Ward of the public Hospital.
At around 8 am on Tuesday, motor car PVV 8233, driven by Quincy Holder, was proceeding east along the Success Public Road, allegedly at a rate of about 50kmh, when it struck Ramotar, who was crossing the road.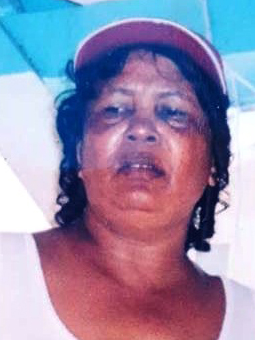 The driver explained to the police that Ramotar emerged from behind a minibus and suddenly ran across the road. On seeing the woman, police said, Holder applied brakes but despite his efforts the front of the vehicle collided with her. As a result of the collision, the woman fell onto the roadway and suffered injuries, including to her head and shoulders. She was picked up in an unconscious condition and rushed to the Georgetown Public Hospital, where she was admitted in a stable condition.
Stabroek News learnt the woman had left home to go to the market.
Comments
An intoxicated driver has been taken into custody following a fatal accident which occurred about 20:25hrs last night on the Letter Kenny Public Road, Corentyne, Berbice, the police say.

As part of a continuing investigation into recent carjackings, yesterday ranks of the Guyana Police Force during an intelligence-led operation intercepted two vehicles and detained four persons in 'A' Division.

Even as he posited that Guyana was unequally matched in negotiations with ExxonMobil and other multinationals, British Professor of Economics and Public Policy, Sir Paul Collier last evening cautioned against pulling back the contract with the US company and affiliates, saying it can spell doom for Guyana's investment climate.

-SPU representative says efficiency improved by 40-45% Photos by Dhanash Ramroop Grinding has resumed at the Enmore Sugar Estate factory in a bid to make use of cane in the fields and to attract prospective investors.

Fly Jamaica Airways crewmember Hugh Hall was caught with US$160,000 worth of cocaine taped to his legs after a flight, according to NBC news in New York.