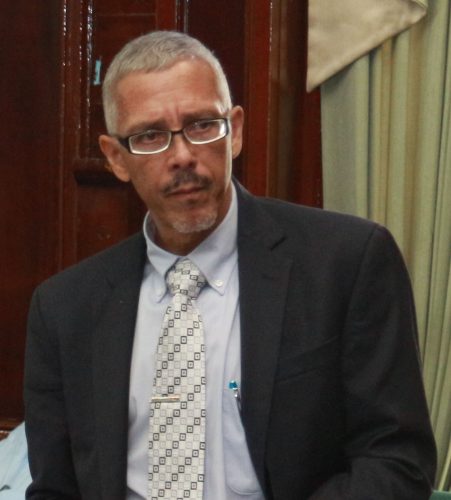 A recent trip to the headquarters of ExxonMobil by five ministers of government was the second of its kind funded by the petroleum company. But Alliance for Change (AFC) government ministers are maintaining that they remain "unbribable," even as travel and accommodation are paid for by the company
Speaking at an AFC press conference on Thursday, Minister of Public Infrastructure David Patterson noted that Cabinet's Oil and Gas sub-committee has been having regularly engagements with ExxonMobil about the company's efforts and plans in Guyana. The sub-committee includes Patterson, Minister of Natural Resources Raphael Trotman, Minister of Finance Winston Jordan, Minister of Business Dominic Gaskin and Minister of State Joseph Harmon, along with Presidential Advisor Jan Mangal. All the ministers except Harmon attended the recent trip along with Foreign Affairs Minister Carl Greenidge.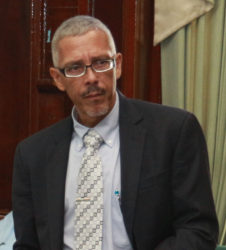 According to Patterson, the committee had visited Houston last year during the parliamentary recess, while a team from ExxonMobil has visited every three months to provide detailed updates on their operations.
He stressed that while some would believe that the ministers are influenced by having the company pay for their travel and accommodation this is not the case.
Minister Gaskin added that the AFC ministers are above being influenced.
"I speak for all of us here when I say we are not bribable," Gaskin told reporters.
This confidence in their own integrity is one of the reasons the ministers cited for why they are not concerned about the secrecy surrounding the ExxonMobil contract.
Meanwhile, AFC Chairman, Minister of Public Security Khemraj Ramjattan, explained that the contract is secret as a result of both a non-disclosure clause and an amendment to the Petroleum Act. "This government is not one to have secret agreements but we are confined by the reality of the contract and legislation…. These things are not such that another administration can go wrecking because it will affect what Exxon can do," Ramjattan explained.
Patterson also noted that government has been advised as part of a United Nations review process to keep the agreement secret.
He claimed that after the 2013 withdrawal of Anadarko, the contents of their contract was used against the country and stressed that if or when the contract with ExxonMobil is made public, many of those concerned would be disappointed.
"You essentially know all about this deal," he said.
Comments

(BBC) Bollywood superstar Sridevi has died after a cardiac arrest, her family says.
President David Granger will not be attending the Twenty-Ninth Inter-sessional Meeting of The Conference of Heads of Government of the Caribbean Community (CARICOM) in Haiti beginning on Monday.

Mashramani celebrations ground to halt for several families yesterday afternoon, when approximately 30 persons lost their homes after a fire of unknown origin ripped through three Victoria Road, Plaisance properties, including an apartment building.

Minister of State Joseph Harmon says that the US$3 million settlement offer made by Hong Kong Golden Telecom Limited (HKGT) on the outstanding balance for its purchase of government shares in the Guyana Telephone and Telegraph Company (GTT) is being actively considered, but the government's goal is to recover the entire US$5 million that is owed.

Opposition Leader Bharrat Jagdeo on Thursday criticised government and Minister of Finance Winston Jordan on the heels of the announced plan to borrow cash from local banks to reopen two sugar estates and to fund critical current and capital Guyana Sugar Corporation (GuySuCo) programmes.