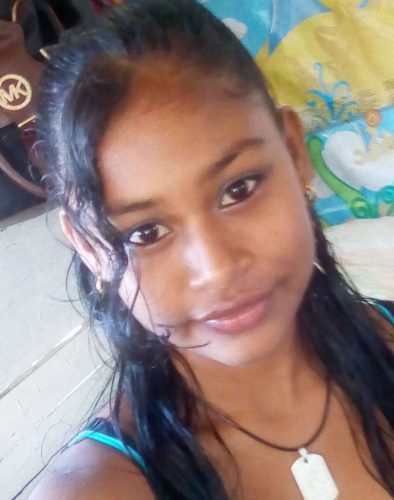 The Better Hope/La Bonne Intention Neigh-bourhood Democratic Council (NDC) will be assisting the family whose home collapsed on Friday and left a young girl dead and her brother hospitalised.
Amber Richards, 12, of Canal Number One, West Bank Demerara, was said to have been swinging in a hammock under the wooden stilt house at Lot 371 La Bonne Intention when it fell. She was pinned under the collapsed structure for almost an hour. Her brother, Joshua Richards, eight, who suffered injuries to one of his legs and his neck, was admitted at the Georgetown Public Hospital. His condition was listed as stable yesterday.
Meanwhile, a team, comprising NDC Chairman Zaman Shaw, acting Regional Chairman Earle Lambert, Minister of Communities Ronald Bulkan and other officials visited the family yesterday morning.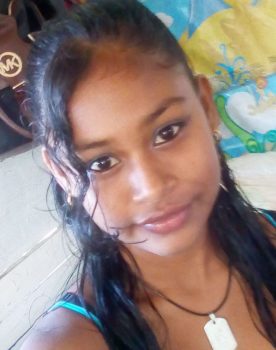 Shaw subsequently told Stabroek News that the NDC will be working towards providing assistance to the family so that they can at least start rebuilding their home. "We will work to ensure that they can start build back and try to provide them with at least some sand and other materials to start this process," he noted.
Shaw also disclosed that during the visit, the team learnt that the house was in such a poor state that the occupants were expecting an accident to occur someday. He said it was related that no repairs were done on the structure for 30 years.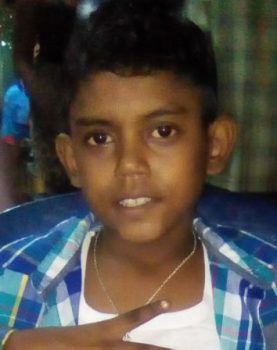 The residence was the home of the children's aunt, Vanessa Ramgolam, her husband and their two children. The siblings were staying there on holiday ahead of the new school term, which begins next month.
The collapse occurred around 2.55 pm. Ramgolam had told this newspaper that she had just finished taking a bath and was getting dressed when she heard a vibration. "I didn't really know wah was happening. Then I hear the TV fall down and I realised the house falling," she said.
The woman had said that at the time, her husband and two children were in the house, while Amber and her brother had just finished eating and had gone to the hammock under the house.
"I just hear they start screaming under the house and she [Amber] keep screaming fuh aunty but I couldn't, I just couldn't do anything. I run out of the house and I couldn't see she [Amber]. Meh nephew [Joshua] did stuck up under the house and he just keep hollering," Vanessa previously related.
She said she heard Amber hollering, "Aunty, aunty come" continuously. "I just couldn't get to her. I couldn't," the woman added.
Residents had related that on numerous occasions they spoke to the homeowners about fixing the structure, which they said was not in "any proper condition," but they claimed that no one ever paid any heed to their warnings.
A relative of Ramgolam had explained that her father, who resides overseas, is the owner of the house and she had urged him to fix the faults but her calls always fell on deaf ears.
Comments

The controversial Production Sharing Agreement (PSA) signed between the government and ExxonMobil's local subsidiary and partners is final and will not be subject to any changes, Minister of State Joseph Harmon said yesterday.

General Manager Holly Greaves yesterday said the National Insurance Scheme (NIS) is re-examining its investment in the Berbice Bridge after dismal returns over the past few years.
A gunman yesterday afternoon shot and robbed a senior CARICOM Secreta-riat employee after he left the Republic Bank (Guyana) Limited branch at Triumph, East Coast Demerara (ECD), in what is the most recent attack on the bank's customers.
As Guyana celebrates 48 years as a Republic, President David Granger has reiterated his government's intention to take the Venezuelan border controversy to the World Court and declared each citizen a protector of the nation's sovereignty.

`B' Division policemen last evening blocked the Corriverton flag raising ceremony because permission had not been sought but Mayor Krishnand Jaichand believes it was stopped because the Region Six council objected to Minister of Public Security, Khemraj Ramjattan as the featured speaker.