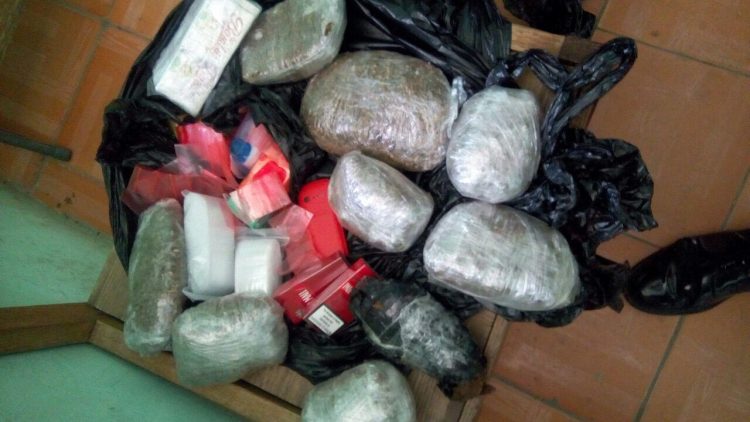 A parcel consisting of 1,154 grammes of marijuana was intercepted after being thrown over the north eastern fence of the New Amsterdam Prison on Saturday afternoon.
Acting Director of Prisons Gladwin Samuels said the rank in the observation post quickly reported the incident and the parcel was picked up by prison officers.
No arrests were made but Samuels said an investigation will be conducted.
Despite continuing raids in light of increased scrutiny on the prison system, drugs, weapons and other contraband continue to be found in the possession of prisoners at facilities across the country.
Comments

England's Moeen Ali celebrates his century Action Images via Reuters/Peter Cziborra   BRISTOL, England,  (Reuters) – Moeen Ali hit the second fastest one-day international century in England's history to set up a win over West Indies by 124 runs today.

Keriako Tobiko   NAIROBI, (Reuters) – Kenya's chief prosecutor has directed the department of criminal investigations and the anti-corruption commission to investigate election board officials over possible offences in the invalidated Aug.

A family preparing for a memorial service today was attacked by armed bandits in East La Penitence and one brother succumbed to bullet wounds and two others have been admitted to hospital.

Prime Minister Roosevelt Skerrit of the Commonwealth of Dominica addresses the general debate of the General Assembly's seventy-second session.

Residents of East Bank Berbice were in anger and disbelief yesterday as the decomposing body of 13-year-old Leonard Archibald, who was raped and then dumped into the Berbice River, was finally found, while the main suspect in the crime was accused by young boys of carrying out a series of attacks on them over a number of years.