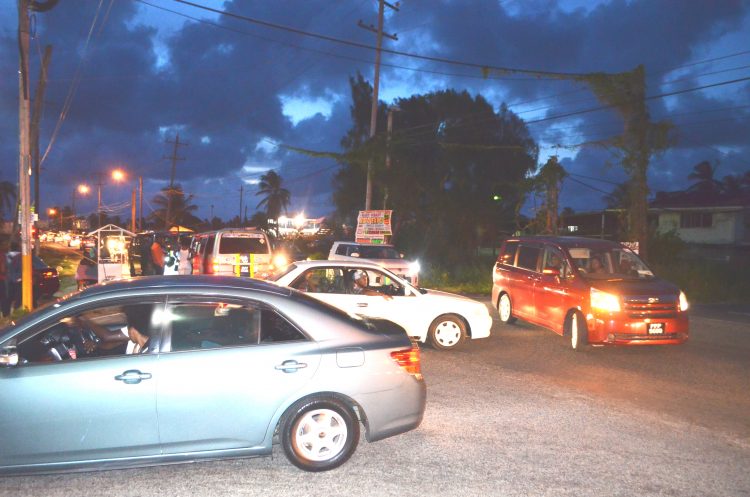 Geometric improvements will be carried out on the East Coast Railway Embankment Road come September for smoother traffic flow.
This was revealed to the Department of Public Information (DPI) by the Ministry of Public Infrastructure, Senior Project Engineer Kester Hinds. 
Hinds said that these road enhancements will reduce traffic congestion in the vicinity of the National Aquatic Centre, the Giftland Mall and the CARICOM Secretariat (between Liliendaal and Cummings Lodge).
Some $56.5M has been assigned for the project which will see the construction of two east bound lanes, Hinds said. This expansion will facilitate the smoother flow of traffic for persons living on the East Coast Demerara and persons visiting the mall. Shoulder lanes to accommodate bus stops will also be built.
Comments

The exuberant class of 2017 (Ministry of the Presidency photo) President David Granger today told the graduates of the St.

(Trinidad Express) Petrotrin says it now has independent confirmation of the discrepancies between the oil production reported by a contractor and what was actually received by the company, which resulted in an over-payment of an estimated TT$80 million.
The US Embassy has warned its citizens here that it has received multiple reports of late night robberies occurring in the Massy's grocery store parking lot located in Providence, Georgetown, behind the National Stadium.

The Ministry of Public Health last week signed a contract for the construction of its headquarters at its Lot 1 Brickdam, Stabroek location.

The Ministry of Social Protection's Labour Department on Thursday hosted a meeting with members of the Guyana Bauxite and General Workers' Union (GB&GWU) and representatives of RUSAL Guyana in order to sign a Memorandum of Understanding (MoU) crafted by the government.