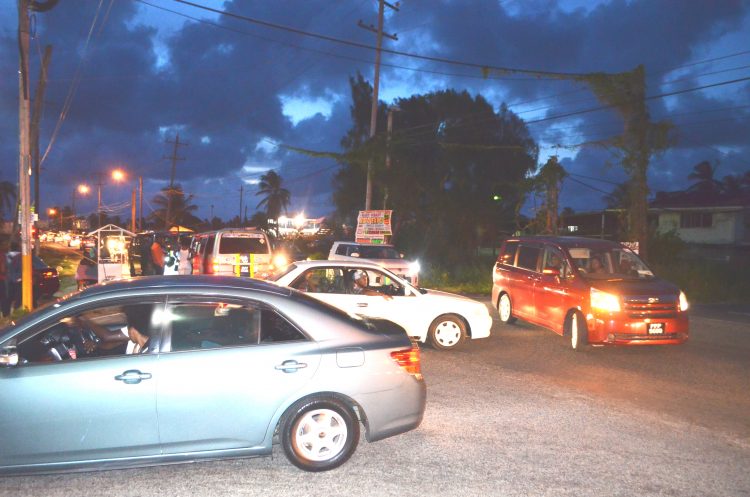 Geometric improvements will be carried out on the East Coast Railway Embankment Road come September for smoother traffic flow.
This was revealed to the Department of Public Information (DPI) by the Ministry of Public Infrastructure, Senior Project Engineer Kester Hinds. 
Hinds said that these road enhancements will reduce traffic congestion in the vicinity of the National Aquatic Centre, the Giftland Mall and the CARICOM Secretariat (between Liliendaal and Cummings Lodge).
Some $56.5M has been assigned for the project which will see the construction of two east bound lanes, Hinds said. This expansion will facilitate the smoother flow of traffic for persons living on the East Coast Demerara and persons visiting the mall. Shoulder lanes to accommodate bus stops will also be built.
Comments

WASHINGTON,  (Reuters) – A U.S. government shutdown will enter its third day today as Senate negotiators failed to reach a deal late on Sunday on Democrats' demand for legislation protecting "Dreamers," young people brought to the country illegally as children.

GEORGETOWN, Guyana,  CMC – Jason Mohammed completed his seventh first class hundred but there was little joy for Trinidad and Tobago Red Force as Guyana Jaguars needed a mere 45 deliveries to pull off an innings and 81-run win in their final round match here today.

LIMA, (Reuters) – Pope Francis wrapped up his trip to Chile and Peru today by warning that Latin America was in a deep crisis from corruption, with politics in most countries "more sick than well." Speaking in improvised remarks to bishops, he mentioned the scandal involving construction company Odebrecht, which has admitted to paying billions in bribes, as an example of greed run amok across the continent of his birth.

SYDNEY,  (Reuters) – England's Jos Buttler struck a belligerent unbeaten 100 to set up a 16-run win over Australia in the third one-day international on Sunday, as the touring side took an unassailable 3-0 lead in the five-match series.

The Public Procurement Commission (PPC) hopes that by the end of this year debarment legislation would be in place as it will soon begin meeting with stakeholders on a draft.