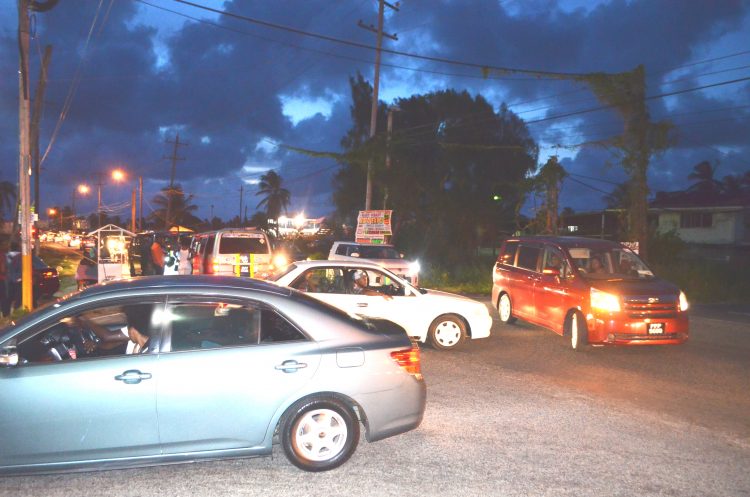 Geometric improvements will be carried out on the East Coast Railway Embankment Road come September for smoother traffic flow.
This was revealed to the Department of Public Information (DPI) by the Ministry of Public Infrastructure, Senior Project Engineer Kester Hinds. 
Hinds said that these road enhancements will reduce traffic congestion in the vicinity of the National Aquatic Centre, the Giftland Mall and the CARICOM Secretariat (between Liliendaal and Cummings Lodge).
Some $56.5M has been assigned for the project which will see the construction of two east bound lanes, Hinds said. This expansion will facilitate the smoother flow of traffic for persons living on the East Coast Demerara and persons visiting the mall. Shoulder lanes to accommodate bus stops will also be built.
Comments

Bharrat Jagdeo The PPP/C is committed to constitutional reform, says Opposition Leader Bharrat Jagdeo.

Ray Lengend Ray Lengend who went on a fire-bombing spree of mosques throughout southeast Queens, this week pleaded guilty to the crimes against Muslims who the 45-year-old Guyanese man claimed in 2012 had been "trying to take over his life", according to the Times Ledger in Queens, New York.

BEIJING/SEOUL, (Reuters) – A small earthquake near North Korea's nuclear test site on Saturday was probably not manmade, the nuclear proliferation watchdog and a South Korean official said, easing fears Pyongyang had exploded another nuclear bomb just weeks after its last one.

Damaged electrical installations are seen after the area was hit by Hurricane Maria en Guayama, Puerto Rico September 20, 2017.

Colin Firth'Loving' premiere, 69th Cannes Film Festival, France – 16 May 2016 ROME, (Reuters) – British actor Colin Firth, who has often played the role of a quintessential Englishman in his many films, has become an Italian citizen, Italy's Interior Ministry said.