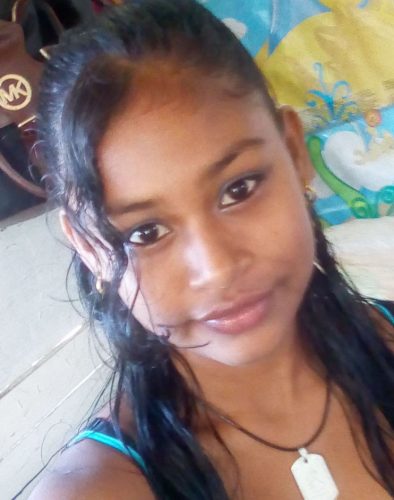 Joshua Richards, the eight-year-old child who was injured after his aunt's La Bonne Intention (LBI) house collapsed last Friday resulting in the death of his sister has been discharged from the hospital.
His mother, Renita Ramgolam yesterday confirmed that he was discharged from the Georgetown Public Hospital (GPH) on Tuesday.
Following the incident, Joshua was admitted to the hospital nursing injuries to one of his legs and his neck.
His sister Amber Richards, of Canal Number One, West Bank Demerara, was said to have been swinging in a hammock under the wooden stilt house at Lot 371 LBI, East Coast Demerara, when it fell around 2.55 pm on Friday…..
To continue reading this article
Comments

An outgoing passenger at the Cheddi Jagan International Airport, Timehri was last night caught attempting to smuggle just over 60 ounces of raw gold which was concealed in her suitcase, acting Police Commission David Ramnarine has confirmed.

Significant damage was recorded in the south of Dominica, as seen in this photo.

President David Granger yesterday called on the international community to ensure that Venezuela is not allowed to thwart the processes of judicial settlement of a long-running border controversy with Guyana.
The $550 million Doppler Weather Radar Monitoring Station, which was commissioned in 2009 with the intention of giving citizens ample warning of severe weather conditions, has been down for two weeks and the Hydrometeorologi-cal Service is waiting to procure a needed part from Germany so that it can be fixed, according to a source.

A Guyanese man who murdered his wife last December on a Richmond Hill, New York  street, nearly decapitating her with a kitchen knife, has been sentenced to 21 years in prison, prosecutors said yesterday.