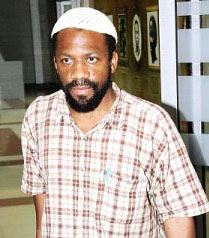 (Jamaica Gleaner) Jamaican prosecutors yesterday indicated that they are not yet in possession of the evidence United States authorities have gathered against controversial Muslim Sheikh Abdullah el-Faisal.
el-Faisal made his first court appearance yesterday after being arrested on a provisional warrant issued by American authorities.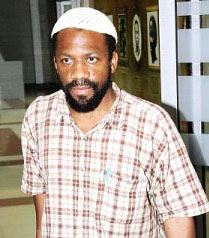 He said nothing during his brief appearance in the Kingston and St Andrew Parish Court, three days since his arrest on terrorism related charges.
The controversial cleric was remanded until October 27 when his case will again be mentioned.
Lead prosecutor Jeremy Taylor says the Office of the Director of Public Prosecutions hopes to have all the evidence US authorities will be relying on in their case against el-Faisal.
Comments

MOSCOW,  (Reuters) – Russian companies hit by U.S. sanctions, including aluminium giant Rusal, have asked for 100 billion roubles ($1.6 billion) in liquidity support from the government, Finance Minister Anton Siluanov was quoted by Interfax news agency as saying today.

The sugar union GAWU today said that following a meeting with GuySuCo and the government's Special Purpose Unit it has a much better idea of plans for the industry and was advised that the corporation plans to spend $11b in key capital works.

President David Granger greeting Queen Elizabeth II yesterday at a dinner hosted by the Queen for Commonwealth Heads of Government in London.

NEW DELHI,  (Reuters) – India's opposition parties launched an unprecedented bid to impeach the top judge on Friday, accusing him of failing to protect the independence of the judiciary from executive interference, among other charges.