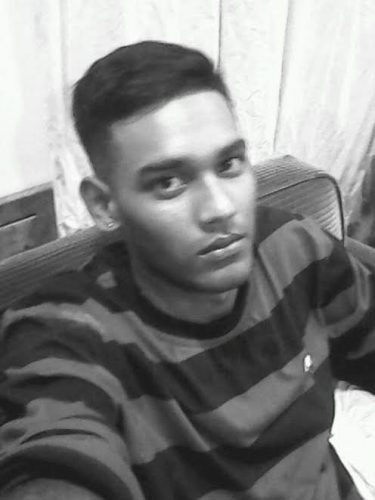 A Sunday morning accident at Meten-meer-Zorg, West Coast Demerara (WCD), has claimed the life of a Hague motorcyclist and left one person hospitalised in a critical condition at the George-town Public Hospital (GPH).
The dead man, Kevin Richard Singh, 21, of Lot 73 Haley Street, Wortman-ville, Georgetown and Hague Backdam, WCD, an electrician, and the injured pillion rider Verna Wills of Lot 24 Anna Catherina, WCD, were travelling to the city when the accident occurred on the public road around 2.55 am yesterday.
Singh crashed into a parked forklift and succumbed to his injuries at the GPH at around 6.30 am.  Police in a statement said that  Singh was riding CH8732 proceeding east along the northern carriageway of the road…..
To continue reading this article
Comments

Charlotte, NC – September 18, 2016: San Francisco 49ers quarterback Colin Kaepernick (7) walks off the field at Bank of America Stadium with his fist up in the air after their game against the Panthers.(Gerry Melendez for ESPN) NEW YORK, (Reuters) – President Donald Trump and the sports world engaged in an intensifying spat on Saturday after he called for National Football League owners to fire players who protest during the U.S.

The body of 13-year-old Leonard Archibald, who was raped and then dumped in the Berbice River, was recovered this afternoon.

Lawrence Duprey (Trinidad Express) Former executive chairman of CL Financial Lawrence Duprey was ordered by a Florida judge in July to pay more than US$60 million to British American Insurance Company (BAICO) in damages in relation to the TT$1.9 billion Green Island project in Osceola County, Florida.

Bharrat Jagdeo The PPP/C is committed to constitutional reform, says Opposition Leader Bharrat Jagdeo.

Ray Lengend Ray Lengend who went on a fire-bombing spree of mosques throughout southeast Queens, this week pleaded guilty to the crimes against Muslims who the 45-year-old Guyanese man claimed in 2012 had been "trying to take over his life", according to the Times Ledger in Queens, New York.