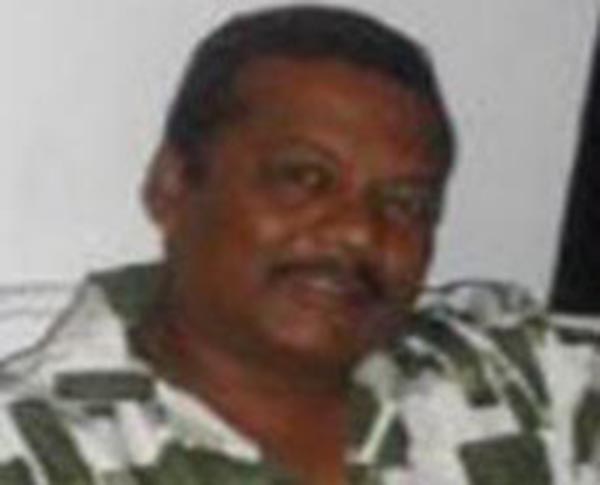 A Guyanese businessman is among five persons who perished in the British Virgin Islands (BVI) as a result of the category 5 hurricane, Irma.
Dead is Derek Ragnauth, 55, a businessman who had been residing in the BVI for the past nine years but previously lived in Good Hope, Mahaica and worked as a craftsman.
The main BVI island Tortola was severely hit by the hurricane which rampaged through the Caribbean last week.
According to a family member of Ragnauth, the father of two, during the storm was in the company of his nephew and the nephew's girlfriend when they received a phone call from a family member encouraging them to go to her house.
However, while the nephew and his girlfriend left, Ragnauth remained.
It was sometime later that the roof of Ragnauth's shop caved in killing him.
The family member noted that since last Wednesday, they have been unable to make contact with their remaining family members in the area and would desperately like to bring Ragnauth's body to Guyana for burial.
Comments

On Friday, the Ministry of Foreign Affairs concluded a five-day orientation programme for newly recruited Foreign Service Officers (FSOs), which was held at the Roraima Duke Lodge in Kingston.

HARARE,  (Reuters) – Robert Mugabe resigned as Zimbabwe's president on Tuesday a week after the army and his former political allies moved against him, ending four decades of rule by a man who turned from independence hero to archetypal African strongman.

Travis Cleveland c/d 'Spin and Kill', 31 years , unemployed of 337 South Sophia has been charged with murder of Jamal Munroe which occurred on November 03, 2017 at Black and White Bridge, 'C' Field, Sophia, ECD, the police say.

YANGON/NAYPYITAW, (Reuters) – Members of the U.S. Congress said today operations carried out against the Rohingya Muslims in Myanmar had "all the hallmarks" of ethnic cleansing, while the country's leader Aung San Suu Kyi expressed doubts about allegations of rights abuses.

The leadership of the Alliance For Change (AFC) is to formally write A Partnership for National Unity (APNU) on a revision of the Cummingsburg Accord which birthed the coalition and saw it winning the 2015 general elections.