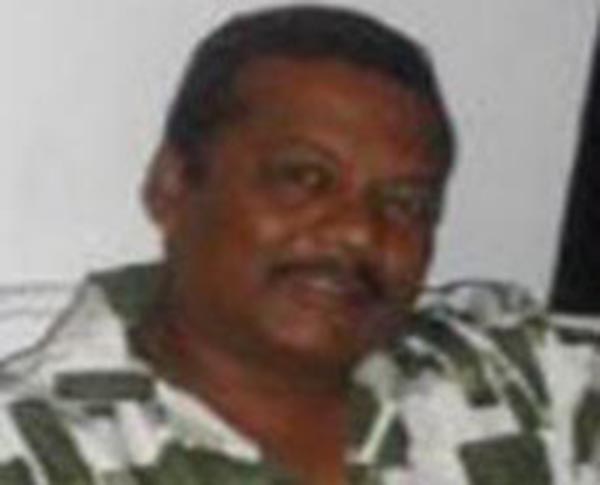 A Guyanese businessman is among five persons who perished in the British Virgin Islands (BVI) as a result of the category 5 hurricane, Irma.
Dead is Derek Ragnauth, 55, a businessman who had been residing in the BVI for the past nine years but previously lived in Good Hope, Mahaica and worked as a craftsman.
The main BVI island Tortola was severely hit by the hurricane which rampaged through the Caribbean last week.
According to a family member of Ragnauth, the father of two, during the storm was in the company of his nephew and the nephew's girlfriend when they received a phone call from a family member encouraging them to go to her house.
However, while the nephew and his girlfriend left, Ragnauth remained.
It was sometime later that the roof of Ragnauth's shop caved in killing him.
The family member noted that since last Wednesday, they have been unable to make contact with their remaining family members in the area and would desperately like to bring Ragnauth's body to Guyana for burial.
Comments

The Customs Anti-Narcotic Unit (CANU) today said that Tiffini Collison, 26-years-old of F 21 Samaan Street Guyhoc Park, Georgetown posted four hammocks suspected to have been saturated with cocaine to an address in the USA through an International Courier Service in Georgetown sometime last week.

President David Granger (centre) today met  President of Chevron Africa and Latin America Exploration and Production Company,  Clay Neff (third from right).

Anthony Weiner   NEW YORK,  (Reuters) – Former U.S. Congressman Anthony Weiner was sentenced to 21 months in prison today for sending sexually explicit messages to a 15-year-old girl, setting off a scandal that played a role in the 2016 U.S.

A family's preparation for a memorial service ended tragically early yesterday morning when bandits stormed into their home in  East La Penitence and discharged several rounds, fatally wounding a man and injuring two of his brothers.

(Trinidad Express) The Trinidad and Tobago Defence Force and Coast Guard have been at the helm of a dramatic rescue of a family of four, including two small children, who lived in a car for four days after their home in Dominica was destroyed last Monday by Hurricane Maria.