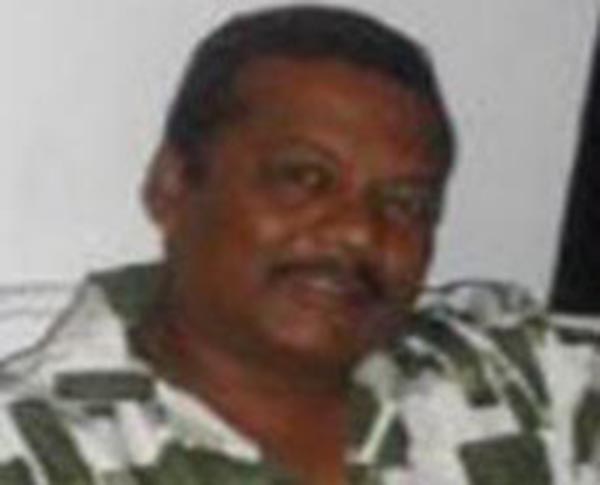 A Guyanese businessman is among five persons who perished in the British Virgin Islands (BVI) as a result of the category 5 hurricane, Irma.
Dead is Derek Ragnauth, 55, a businessman who had been residing in the BVI for the past nine years but previously lived in Good Hope, Mahaica and worked as a craftsman.
The main BVI island Tortola was severely hit by the hurricane which rampaged through the Caribbean last week.
According to a family member of Ragnauth, the father of two, during the storm was in the company of his nephew and the nephew's girlfriend when they received a phone call from a family member encouraging them to go to her house.
However, while the nephew and his girlfriend left, Ragnauth remained.
It was sometime later that the roof of Ragnauth's shop caved in killing him.
The family member noted that since last Wednesday, they have been unable to make contact with their remaining family members in the area and would desperately like to bring Ragnauth's body to Guyana for burial.
Comments

MUMBAI, (Reuters) – India captain Virat Kohli had something to cheer on Thursday when he was named ICC World Cricketer of the Year, a day after suffering his first test series defeat as skipper in South Africa.

Fifteen city councillors voted yesterday in favour of accepting the recommendations of the parking meter renegotiation committee, which would see a reduction in parking fees to $150 per hour, exemptions for religious organisations and schools, and Smart City Solutions (SCS) giving up on their claim to garage parking.

A GDF rank was yesterday remanded to prison over three armed robbery charges and alleged possession of an unlicensed gun and ammunition.
Minister of Natural Resources and Leader of the Alliance for Change (AFC), Raphael Trotman on Monday praised ExxonMobil for investing in the oil sector here and said it is now resulting in other important companies wanting to do business here.

The city lance corporal, who on Sunday allegedly shot and killed Marlon Fredericks, a mentally-challenged vendor, after he reportedly attempted to flee custody is to be charged with manslaughter.