A construction worker was remanded to prison yesterday after he was charged with two armed robberies.
City magistrate Judy Latchman read the charges to Dexter Wray.
It was alleged that on September 2, at Houston Public Road, Wray, in the company of another and armed with a gun, robbed Roxanne John of a shoulder bag, a phone, an umbrella and a pair of shades, along with $13,000 and $18,000 in cash and $4,000 in keys, which were the property of Vic Oditt.
The stolen items had a total value of $50,500.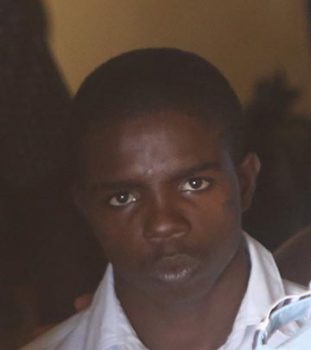 The other charge stated that on the same date and at the very location, Wray, in company of another and armed with a gun, robbed Mark Josiah of $25,000.
Wray, of 95 Second Street, Agricola, denied both charges.
Attorney Paul Fung-A-Fat, who represented him, requested that he be granted bail. But prosecutor Shawn Gonsalves objected to bail being granted, citing the seriousness of the crime and the fact that a firearm was allegedly used. As a result, Wray was subsequently remanded to prison and the proceedings were adjourned until September 25.
Comments

Several hundred more sugar workers are expected to be laid off from the Skeldon, Rose Hall, and East Demerara estates by next month and the Guyana Agricultural and General Workers Union (GAWU) yesterday urged that the decision be reviewed.

The commencement order establishing the Telecommunications Agency was signed last Friday, in anticipation of the liberalisation of the telecoms sector, Minister of Public Tele-communications Cathy Hughes announced yesterday.

Nickela Craig-Singh, the woman who was arrested last Friday after the Customs Anti-Narcotic Unit (CANU) found over 10 pounds of cocaine in the ceiling of her Soesdyke home, was yesterday sentenced to four years in prison and fined over $14 million after pleading guilty to possession of the drug.

Almost two weeks after he made a Facebook post in which he questioned whether the Indian High Commission was interfering in Guyana's internal affairs, Director of Public Information Imran Khan yesterday said that he regretted the "furore" his post created and admitted that it should have benefitted from "greater elegance or not have been made." After public reprimand and criticisms coming from even within the government, Khan, who initially staunchly maintained that he voiced his concerns in his private capacity as a citizen, said in a recent post on the issue that he now appreciates how persons may have interpreted his views as being some way reflective of the office he holds.
A young man seen in a recent viral video being brutally murdered in neighbouring Venezuela has been identified as a Port Kaituma miner.