A construction worker was remanded to prison yesterday after he was charged with two armed robberies.
City magistrate Judy Latchman read the charges to Dexter Wray.
It was alleged that on September 2, at Houston Public Road, Wray, in the company of another and armed with a gun, robbed Roxanne John of a shoulder bag, a phone, an umbrella and a pair of shades, along with $13,000 and $18,000 in cash and $4,000 in keys, which were the property of Vic Oditt.
The stolen items had a total value of $50,500.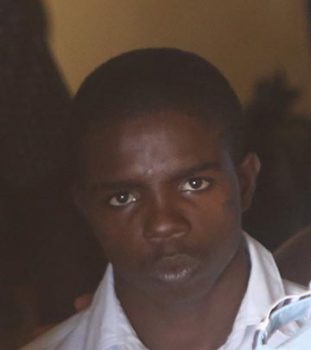 The other charge stated that on the same date and at the very location, Wray, in company of another and armed with a gun, robbed Mark Josiah of $25,000.
Wray, of 95 Second Street, Agricola, denied both charges.
Attorney Paul Fung-A-Fat, who represented him, requested that he be granted bail. But prosecutor Shawn Gonsalves objected to bail being granted, citing the seriousness of the crime and the fact that a firearm was allegedly used. As a result, Wray was subsequently remanded to prison and the proceedings were adjourned until September 25.
Comments

On Friday, the Ministry of Foreign Affairs concluded a five-day orientation programme for newly recruited Foreign Service Officers (FSOs), which was held at the Roraima Duke Lodge in Kingston.

HARARE,  (Reuters) – Robert Mugabe resigned as Zimbabwe's president on Tuesday a week after the army and his former political allies moved against him, ending four decades of rule by a man who turned from independence hero to archetypal African strongman.

Travis Cleveland c/d 'Spin and Kill', 31 years , unemployed of 337 South Sophia has been charged with murder of Jamal Munroe which occurred on November 03, 2017 at Black and White Bridge, 'C' Field, Sophia, ECD, the police say.

YANGON/NAYPYITAW, (Reuters) – Members of the U.S. Congress said today operations carried out against the Rohingya Muslims in Myanmar had "all the hallmarks" of ethnic cleansing, while the country's leader Aung San Suu Kyi expressed doubts about allegations of rights abuses.

The leadership of the Alliance For Change (AFC) is to formally write A Partnership for National Unity (APNU) on a revision of the Cummingsburg Accord which birthed the coalition and saw it winning the 2015 general elections.