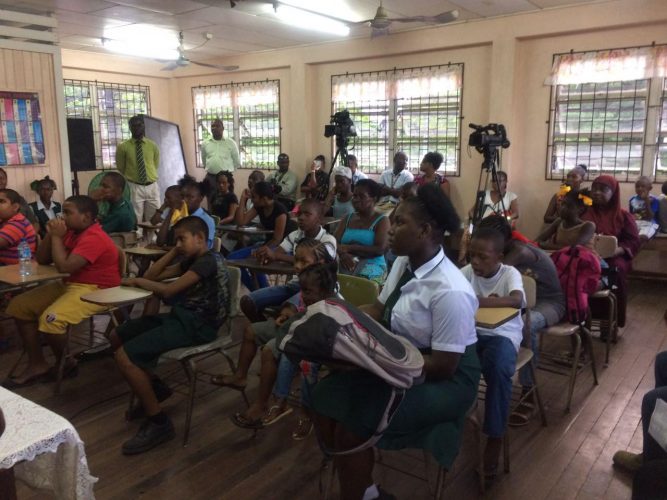 The Ministry of Public Telecommunications yesterday commissioned its first public Information and Communications Technology (ICT) hub for the city, at Agricola, Greater Georgetown, and residents were urged to use the service to improve themselves.
This is the first of 18 hubs which will be placed in communities across the city. Some 400 hubs are expected to be up and running all across the country by 2020.  These hubs will be strategically placed in communities to allow persons to access the internet and online government services.
At the simple launching ceremony young residents were eager to access the computers and experience the internet service.
The National Data Management Authority (NDMA) which….
To continue reading this article
Comments

The Charlestown bond PPP/C MP Juan Edghill yesterday wrote the Chairman of the Public Procurement Commission (PPC), Carol Corbin calling for an inquiry into the government's renting of a property in Charlestown for the storage of drugs.

Frauke Petry   BERLIN,  (Reuters) – The Alternative for Germany's (AfD) co-leader Frauke Petry said on Tuesday she was leaving the far-right party, dealing a major blow to its credibility just two days after it surged to third place in a national election.

Ben Stokes   LONDON,  (Reuters) – England all-rounder Ben Stokes was arrested early today after an incident in Bristol and will miss the fourth one-day international against West Indies, the England and Wales Cricket Board (ECB) said.

Dominica was devastated by Hurricane Maria (Reuters photo) Dominica's police chief says the death toll following the passage of Hurricane Maria has now risen to 27.

In keeping with a proposal made in 2015, the United Nations Office on Drugs and Crime (UNODC) has appointed a UN prosecutor to deal with corruption matters in Guyana but the details of his work have not been made public.