The family of Goed Fortuin resident Robin Samaroo, who has been missing for three weeks, is seeking the public's assistance in locating him.
Samaroo, also known as "Marra," 54, was last seen at a Mosque at Meten-Meer-Zorg, West Coast Demerara on September 1st.
It was related by a family member that Samaroo had a habit of wandering, but has never been missing so long.
"…He would go walking for a few days and come back home, or a week and come back home… but it's been three weeks he hasn't been home," the relative stated.
Anyone knowing the whereabouts of Samaroo can make contact with his sister Indira at 617-0029.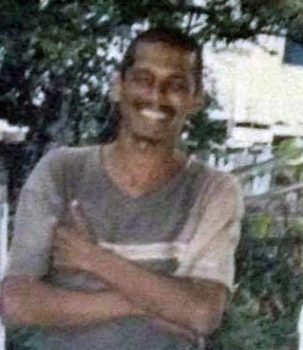 Comments

More leaked emails from Alliance for Change (AFC) executives show that several key figures did not agree with President David Granger's unilateral selection of Justice James Patterson as the Guyana Elections Commission Chairman on October 19.

THE HAGUE, (Reuters) – A U.N. tribunal today convicted former Bosnian Serb military commander Ratko Mladic of genocide and crimes against humanity for orchestrating massacres and ethnic cleansing during Bosnia's war and sentenced him to life in prison.

Chinese companies yesterday dominated the submission of tenders to prequalify for the financing, designing and building of the new Demerara River Bridge.

Coen Jackson, the Bishops' High School teacher accused of sexually grooming and preying on female students, yesterday denied the allegations levelled against him, while charging that the complaint now being investigated by the Education Ministry stemmed from a personal grudge.

In restructuring its sugar industry, Guyana has the advantage of being able to learn from the mistakes and successes of those Caribbean territories that have already completed the process, according to consultant Sharma Lalla.