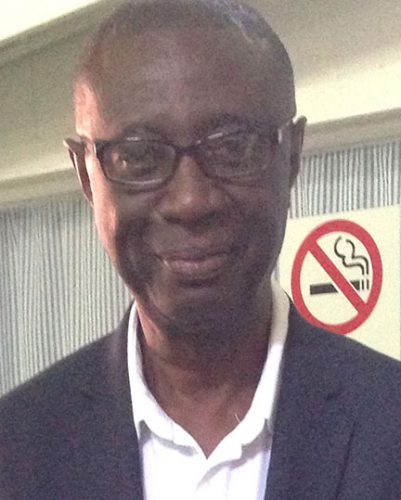 In light of the claims by the Regional Executive Officer (REO) of Region Two, Rupert Hopkinson that contractors were not being directed to their projects sites and not being paid on time, Chairman of the Regional Democratic Council (RDC), Devanand Ramdatt says that the issues highlighted were as a result of the REO's failure to communicate properly with the work services group.
In a letter to Stabroek News published on Tuesday, Hopkinson explained that contractors with more than $25 million in capital projects have not been directed to their project sites to begin their work as of September 2, which he said is more than a month since the contracts have been signed.
"This situation not only results in a slowdown of the project implementation programme, but also an unfair delay in payments which can cripple some contractors. Small contractors who do not have strong credit relationships are particularly vulnerable," he said.
Hopkinson explained that when contractors ….
To continue reading this article
Comments
Following an opposition request for an investigation into the award of the contract for the feasibility study and design for the new Demerara River crossing to LievenseCSO, the Ministry of Public Infrastructure last night said that the Dutch firm was selected after the initial procurement process was annulled and it sought out consultants worldwide.
Facing a cash crunch, the Guyana Sugar Corporation (GuySuCo) will be selling land to the Central Housing and Planning Authority (CH&PA), Minister of State Joseph Harmon announced yesterday, while noting that the corporation has sought a bailout to the tune of $2 billion.
Minister of Citizenship Winston Felix yesterday announced that priority will be given to children in evacuation efforts organized by the Guyana Government to assist Guyanese who remain on hurricane-affected islands, as there remains the risk of an epidemic in some cases.

A 59-year-old woman was yesterday sentenced to four years in prison and fined $6.5 million after she pleaded guilty to the possession of five pounds of cocaine, which she was trying to sneak on board a flight to New York.
At present the need for constitutional compliance trumps the need for constitutional reform in Guyana.