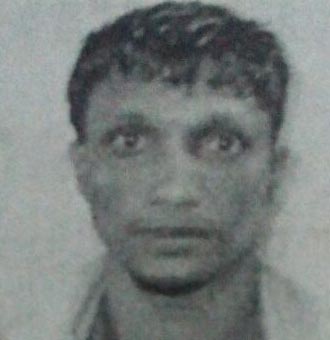 A convicted prisoner is now on the run after he was discovered missing yesterday from the Mazaruni Prison farm.
Acting Director of Prisons Gladwyn Samuels last night confirmed that Vijay Sanchara, 31, a resident of Wakenaam is missing.
However, he did not provide any details surrounding the discovery of Sanchara's disappearance.
Sanchara was serving a seven-year sentence for attempted murder.
Comments

THE HAGUE, (Reuters) – A U.N. tribunal today convicted former Bosnian Serb military commander Ratko Mladic of genocide and crimes against humanity for orchestrating massacres and ethnic cleansing during Bosnia's war and sentenced him to life in prison.

Chinese companies yesterday dominated the submission of tenders to prequalify for the financing, designing and building of the new Demerara River Bridge.

Coen Jackson, the Bishops' High School teacher accused of sexually grooming and preying on female students, yesterday denied the allegations levelled against him, while charging that the complaint now being investigated by the Education Ministry stemmed from a personal grudge.

In restructuring its sugar industry, Guyana has the advantage of being able to learn from the mistakes and successes of those Caribbean territories that have already completed the process, according to consultant Sharma Lalla.

A city magistrate yesterday cleared former Roraima Airways baggage handler Kennard De Jonge of a conspiracy to traffic narcotics charge.