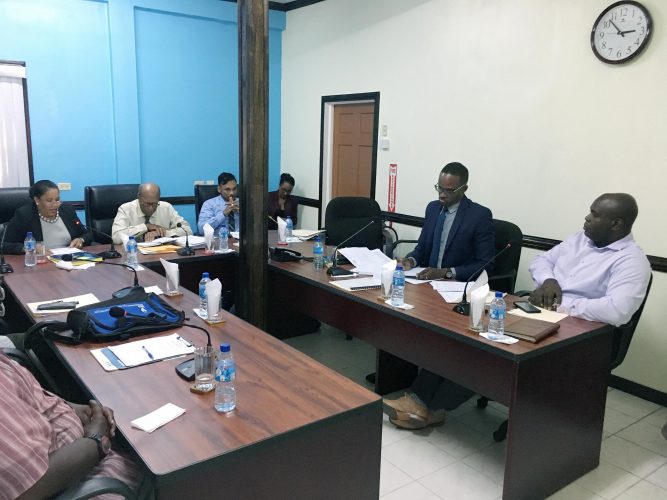 The Guyana Telephone and Telegraph Company (GTT) was ordered yesterday by the Public Utilities Commission (PUC) to do more in terms of rolling out new landline service and addressing their fault reports.
In July 2014, the telecommunications company had submitted an application for new rates and a variation of rates which was subsequently dismissed in 2015. The company filed another application in 2016 for a review of the order and was granted new rates, which saw increases and decreases in different categories, along with consequential conditions, which took effect from August 1, 2017.
The company made a further application in August 22 to review two of the consequential conditions – that the company provide a quarterly report and roll out no less than 1,000 landlines per quarter, and to review their response time for fault reporting – which took place on September 7.
While the company had stated that the figure of ….
To continue reading this article
Comments
Following an opposition request for an investigation into the award of the contract for the feasibility study and design for the new Demerara River crossing to LievenseCSO, the Ministry of Public Infrastructure last night said that the Dutch firm was selected after the initial procurement process was annulled and it sought out consultants worldwide.
Facing a cash crunch, the Guyana Sugar Corporation (GuySuCo) will be selling land to the Central Housing and Planning Authority (CH&PA), Minister of State Joseph Harmon announced yesterday, while noting that the corporation has sought a bailout to the tune of $2 billion.
Minister of Citizenship Winston Felix yesterday announced that priority will be given to children in evacuation efforts organized by the Guyana Government to assist Guyanese who remain on hurricane-affected islands, as there remains the risk of an epidemic in some cases.

A 59-year-old woman was yesterday sentenced to four years in prison and fined $6.5 million after she pleaded guilty to the possession of five pounds of cocaine, which she was trying to sneak on board a flight to New York.
At present the need for constitutional compliance trumps the need for constitutional reform in Guyana.