A 77-year-old businessman is believed to be dead after a fire gutted his home early this morning.
He has been identified as Yusuf Sankar who lived next door to the official residence of the Prime Minister on Main Street.
Fire officials told SN that they were alerted to the fire just before 6am and on arrival found the 51 Main Street building engulfed in flames.
A female occupant was rescued from the burning building which housed two businesses including a photocopying shop.
Fire officials are at the scene conducting investigations.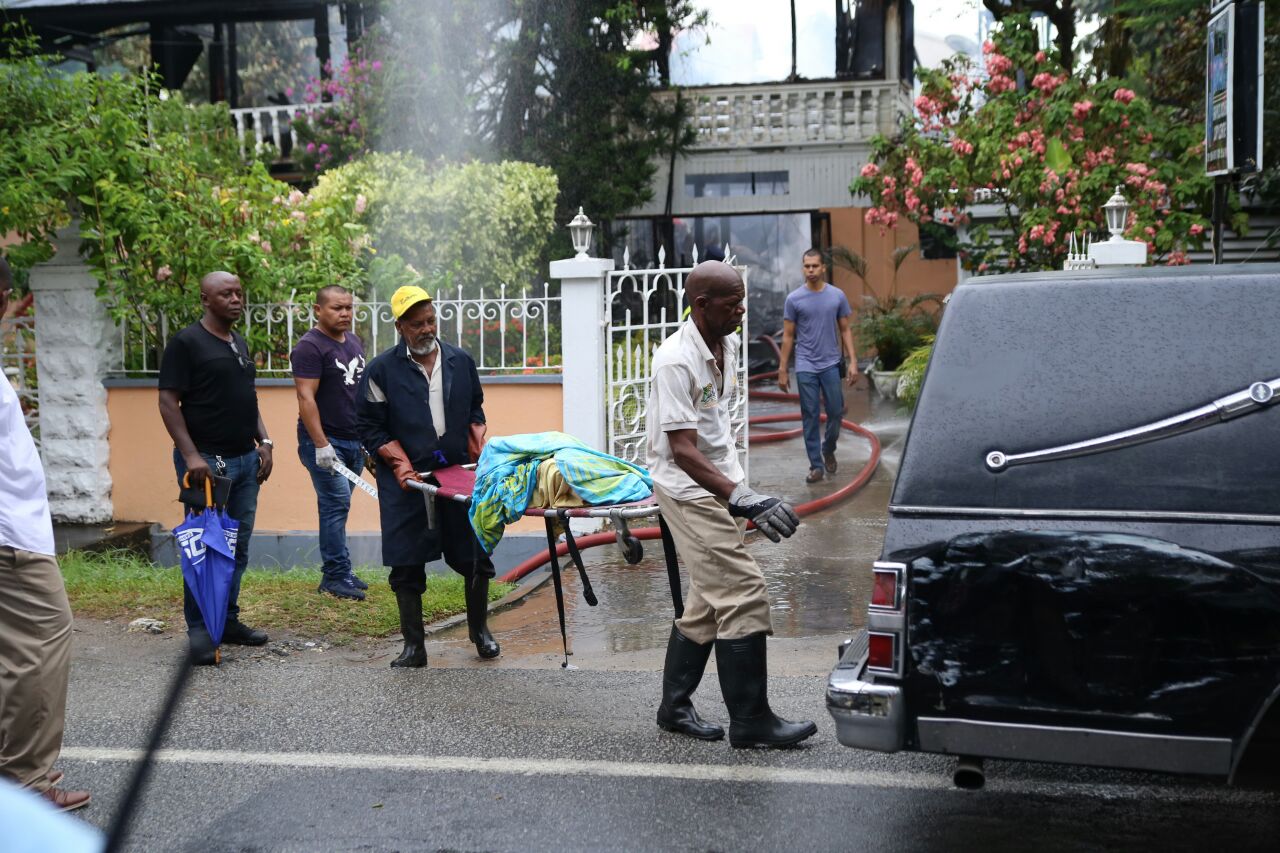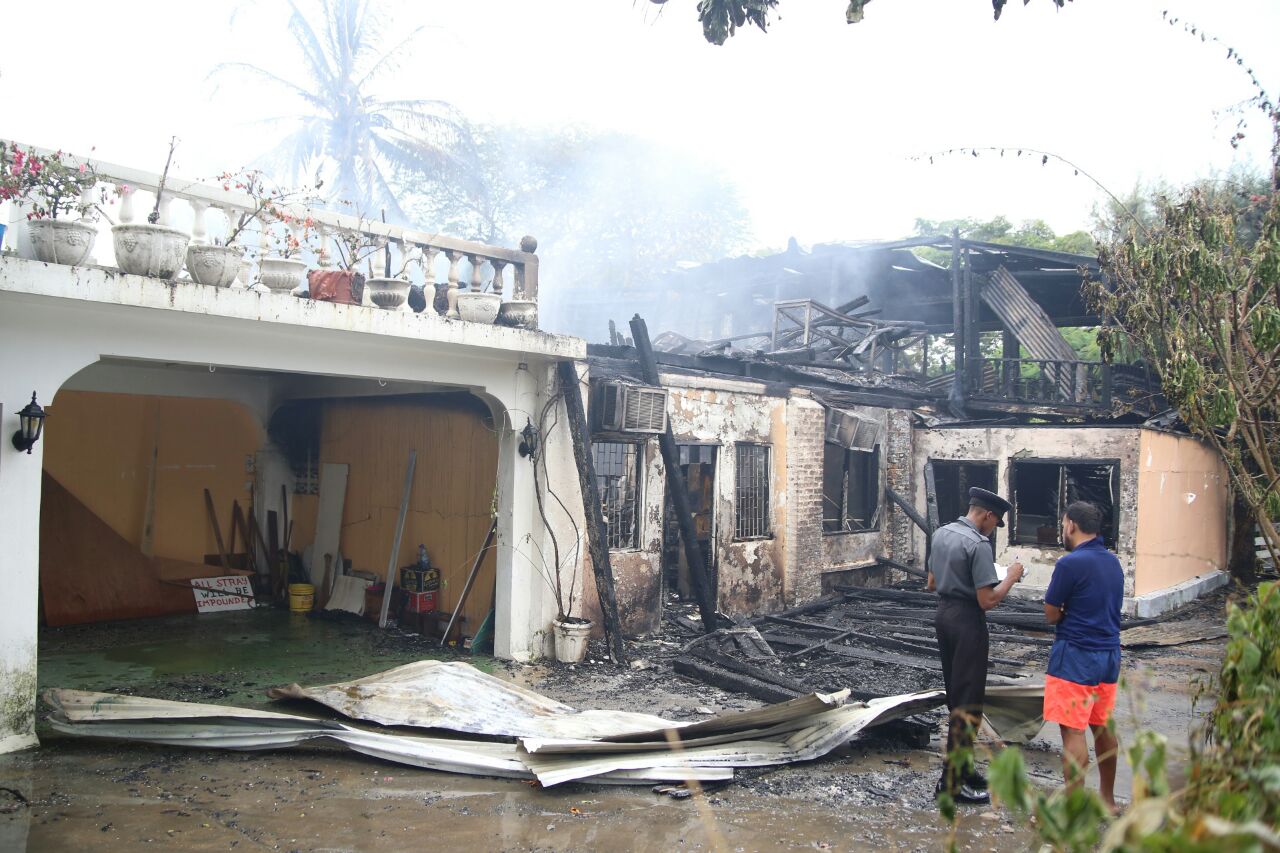 Comments

Gopee Ramsewak of Logwood Trace, Mafeking, Mayaro stands in flood waters at the front of his home yesterday.

Rohingya refugees line up to receive humanitarian aid in Kutupalong refugee camp near Cox's Bazar, Bangladesh, October 23, 2017.

An accident yesterday on the Vreed-en-Hoop Public Road, West Coast Demerara (WCD)  has claimed the lives of three persons including a student from the Diamond Secondary School.

Leader of the Opposition Bharrat Jagdeo will today ask the High Court to quash President David Granger's unilateral appointment of retired justice James Patterson as Chairman of Gecom on the grounds of unconstitutionality.

People's Progressive Party Executive Anil Nandall has questioned the Curriculum Vitae that President David Granger submitted for handpicked Gecom Commis-sioner James Patterson saying that Patterson fails to meet even requirements set by Granger himself.