A Guyanese man who murdered his wife last December on a Richmond Hill, New York  street, nearly decapitating her with a kitchen knife, has been sentenced to 21 years in prison, prosecutors said yesterday.
Prem Rampersaud, 51, who lived in Guyana but was temporarily staying with a friend in South Jamaica, New York was sentenced Tuesday after pleading guilty to manslaughter in July, Queens District Attorney Richard Brown said, according to Dnainfo.com.
Investigators said that Rampersaud attacked Rajwantie Baldeo, 46, around midnight on Dec. 5, at the corner of 103rd Avenue and 124th Street.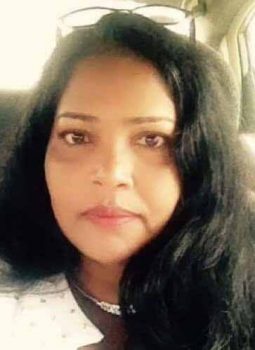 Following an argument, Rampersaud began slapping and choking her before pulling out the knife and stabbing her multiple times about her body, police said.
The victim, who was found nearly decapitated, was rushed to Jamaica Hospital where she was pronounced dead, officials said.
Rampersaud later told investigators that last year he gave Baldeo US$9,000 to come to the U.S. from Guyana.
He also said that he arrived in New York several months later and was temporarily staying with his friend, when he found out that she was dating someone she had met online.
He then purchased a long kitchen knife and waited for her to leave work at a restaurant, before attacking her, police said.
"The defendant ended the life of the woman he purportedly loved by repeatedly stabbing her following a heated verbal dispute," Brown said, according to Dnainfo.com. "This was a very violent and vicious crime that should not have happened."
Comments

(ICC) Antigua and Barbuda, Guyana and St Lucia were today announced by the International Cricket Council (ICC) as the venues for the ICC Women's World Twenty20 2018, which will be staged from 9-24 November.

The sugar union, GAWU today said that more sugar workers are to be made redundant.

(Trinidad Guardian) Education Minister Anthony Garcia says the University of Trinidad and Tobago (UTT) is of the view that the organisation is "overstaffed and to run the university efficiently it will mean they have to trim fat." But former Tertiary Education Minister Fazal Karim is warning that the decision to retrench 287 staff members, will "compromise the quality of teaching and learning and administration at the university," and may impact its accreditation with the Accreditation Council of Trinidad and Tobago (ACTT).

In preparation for Guyana's emerging oil and gas sector and the bustling business usually synonymous with the industry, the Pegasus Hotel is expected to undergo a huge expansion which includes office and residential rental spaces.

Police Commissioner Seelall Persaud is to resume his duties today after spending approximately six months on leave, Public Security Minister Khemraj Ramjattan yesterday confirmed to Stabroek News.