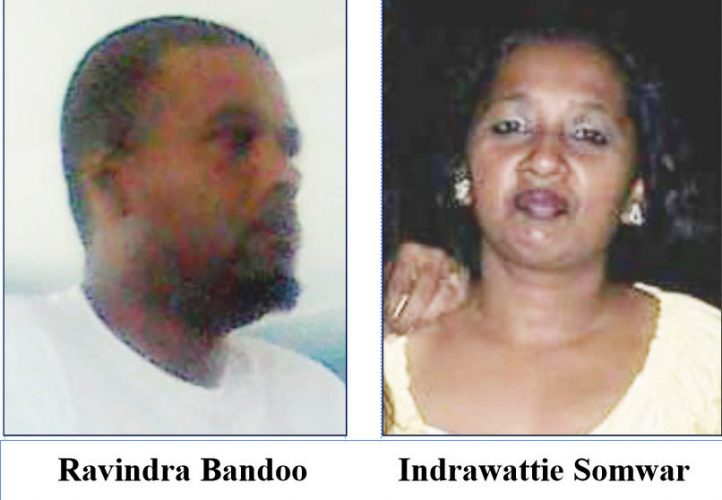 A Corriverton, Berbice man was yesterday sentenced to 20 years in jail after he recently pleaded guilty to a manslaughter charge in the High Court at Berbice.
Ravindra Bandoo, 31, admitted to fatally chopping his wife, Indrawattee Somwar, during an argument at their home in Corriverton on March 8, 2016.
Bandoo, who had confessed to the crime, had said that she refused to give him requested cash to purchase alcohol.
But Bandoo, who was represented by attorney Charrandas Persaud, had denied a murder charge that was laid against him and opted instead to plead to the lesser count of manslaughter. His lawyer asked for leniency, while noting that his client did not waste the court's time.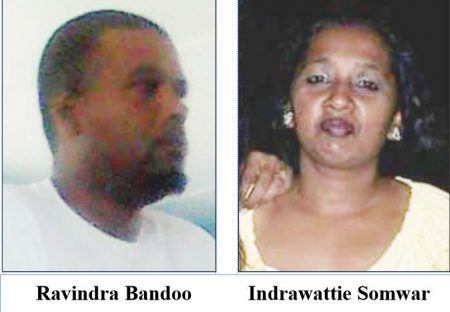 Meanwhile, Justice James Bovell-Drakes, before handing down the sentence, pointed out that Bandoo was spared from the law previously, as while he was charged for wounding, the case was eventually dismissed, since the deceased, his wife, had refused to give evidence against him.
On March 8, 2016, Bandoo was drinking at a neighbour's house, after which he proceeded home and an argument ensued between himself and his wife, during which he armed himself with a cutlass and inflicted several chops to her face and head.
Somwar was subsequently picked up and rushed to the Skeldon Public Hospital, where she was pronounced dead on arrival.
According to a post-mortem examination, the woman died due to haemorrhaging, along with multiple incised wounds.
Comments

MUMBAI, (Reuters) – Opener Rohit Sharma smashed his third one-day international double century to set up India's comprehensive 141-run win against Sri Lanka in the second match of the series at Mohali today.

President David Granger this morning said that he is responsible for the US$18M ExxonMobil signing bonus being put into an escrow account at the Bank of Guyana, a decision he believes was necessary at the time so that Guyana could be prepared for a National Security Emergency.

(Trinidad Guardian) Ramraj Samaroo yesterday appeared in the Couva Magistrates Court charged with the murder of his younger brother.

Auditor General Deodat Sharma has started investigating the failure by government to transfer the US$18 million signing bonus paid by ExxonMobil last year to the Consolidated Fund, in keeping with the Constitution.

Suspended PPP/C Member of Parliament (MP) Bishop Juan Edghill was yesterday arrested after an attempt to enter the compound of the Public Buildings, where the resumption of the consideration of the national budget estimates saw a brief opposition walkout over House Speaker Dr Barton Scotland's decision to allow the approval without scrutiny of allocations slated to be examined at the previous day's disrupted session.