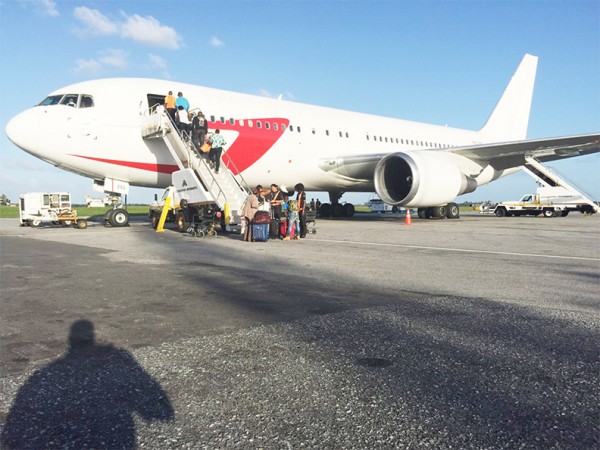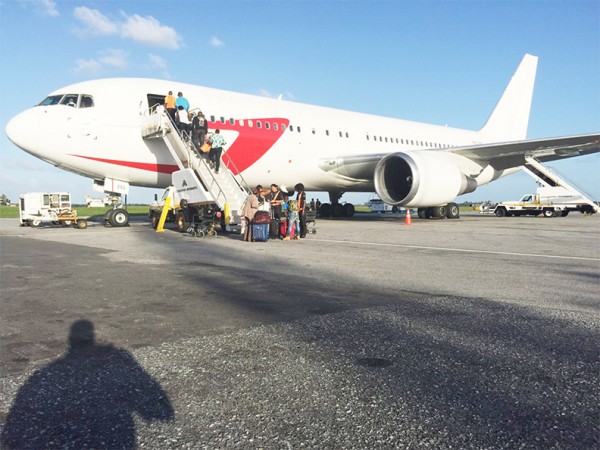 The exit of the troubled Dynamic Airways from the Guyana market had been confirmed by its local representative, Captain Gerry Gouveia of Roraima Airways Limited.
On his facebook page today, Gouveia posted the following message:
"I am sorry to see Dynamic Go!
It's unfortunate but it's totally outside of Roraima Control.
Dynamic is required by law to refund the passengers that are holding tickets.
Passengers affected should contact their travel agents.
"I would like to say "Thank you" to the persons who stood by us "thank you" for the encouragement and support over the pass 4 years.
"Lots of times over the pass 25 years we at Roraima got it right.
But a few times we got it wrong.
It's never easy to see young people out of a job.
"We at Roraima will continue to work harder everyday to contribute to making Guyana a better place."
Dynamic Airways is changing its focus to an Aircraft, Crew, Maintenance and Insurance operation.
Stabroek News understands that Dynamic has listed all tickets for flights after October 2 as sold out. Several travel agencies which would usually take bookings for Dynamic Airways have stopped selling tickets, even as they await official word from the airline.
In addition to this, Stabroek News understands that the Guyana Civil Aviation Authority (GCAA) is yet to receive any formal word from the company on what their plans are.
The issue of refunds to passengers who booked flights post October 2nd will arise and will have to be addressed by the GCAA.
For the several years it has serviced the Guyana- New York route, Dynamic, while ferrying large number of passengers, has experienced major delays, problems with aircraft etc. Dynamic also filed for bankruptcy recently after creditors pressed it for repayments.
Comments

Taariq Stephens (New York Daily News photo) A Brooklyn man got a 41-year maximum prison sentence yesterday for killing a 16-year-old Guyanese girl who authorities said rejected his advances.

PRETORIA,  (Reuters) – Debutant Lungi Ngidi took six wickets as South Africa defeated India by 135 runs to claim victory in the second test in Pretoria today and also win the series with an unassailable 2-0 lead in the three-match contest.

(Trinidad Guardian) Environmental activist group Fishermen and Friends of the Sea (FFOS) has obtained an interim injunction barring the Government from continuing work on the first phase of the $400M Churchill Roosevelt Highway Extension to Manzanilla.

Three persons, including the widow of one of the two Pomeroon farmers shot dead on Sunday, have been taken into custody and police say one of them led detectives to the location of an arms cache that allegedly belonged to one of the deceased.

The $3.5 billion contract for the Mazaruni Prison expansion, over which BK International Inc.