Acting Police Commissioner David Ramnarine has confirmed that notorious prison escapee Mark Royden Durant aka Royden Williams and Smallie was intercepted and recaptured tonight at approximately 8 pm on the Weldaad, West Coast Berbice public road.
Durant was travelling in a public mini bus heading east. He was  travelling alone and unarmed, according to a statement from the Director of Public Information, Imran Khan.
Williams is believed to be the mastermind of the July 9 jail-break that saw the fiery demolition of the Camp Street prison.
He will now likely face a series of charges including murder. He had been sentenced to death in relation to the 2008 Bartica massacre.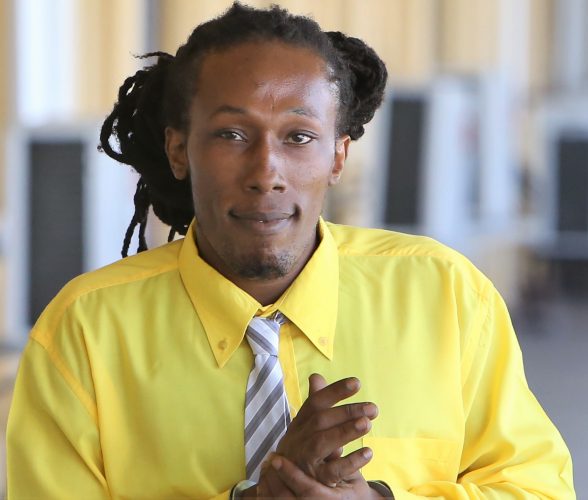 Comments

The Georgetown District of the People's National Congress Reform (PNCR) today called for tougher action by the Ministry of Public Security and the Judiciary against crime in the wake of the murder of two elderly women.

Moruga/Tableland MP Dr Lovell Francis chats with two of his constituents whose yard was flooded following heavy overnight rains into yesterday.

India-born South African businessmen brothers, Atul, Rajesh and Ajay Rajesh Gupta. The Gupta family, one of South Africa's wealthiest, has been accused of wielding undue influence behind the scenes.

Although government's advisor on oil and gas, Jan Mangal, has argued that competitive bidding should be employed in the award of future oil exploration leases, Minister of Foreign Affairs Carl Greenidge says such an approach may not benefit Guyana's interests in the long term.

Police investigators will be focusing on the alleged sexual abuse of a 15-year-old boy committed by a city constabulary officer two months ago and not on the failure of the Mayor of City Council (M&CC) of Georgetown to report the case in a timely manner, 'A' Division Commander Marlon Chapman said yesterday.