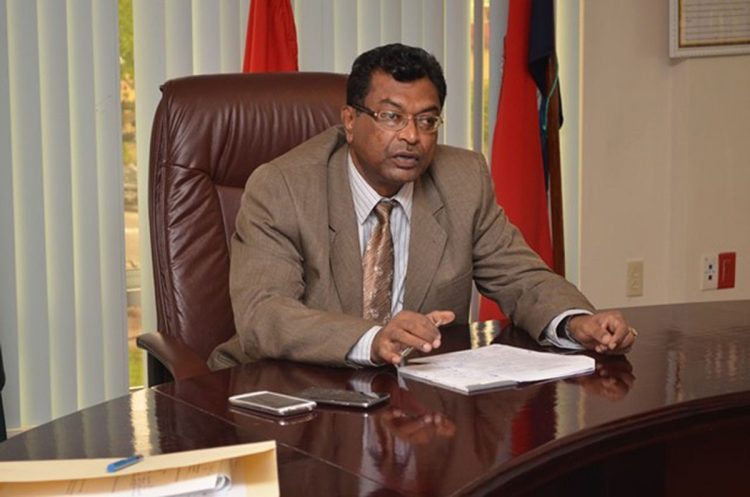 The Alliance for Change will not support the delay of the 2020 elections to await the constitutional reform process, party Chairman and former leader Khemraj Ramjattan says.
"I would not countenance at this stage, any circumstance for the delay of elections and I would want to say that I would ensure as a Chairman of my party, which is in this partnership with the APNU, that we do have elections in 2020," Ramjattan told a Private Sector Business summit yesterday.
On the panel facilitating discussion on governance and the legal architecture at yesterday's summit, which included Attorney Nigel Hughes and PPP/C's Gail Teixeira, Ramjattan said that he believed that the constitutional reform process could be completed in two years.
However, he assured that should it not happen, he would not support the delaying of General and Regional Elections, due in 2020, in the name of seeing the constitutional reform process is completed.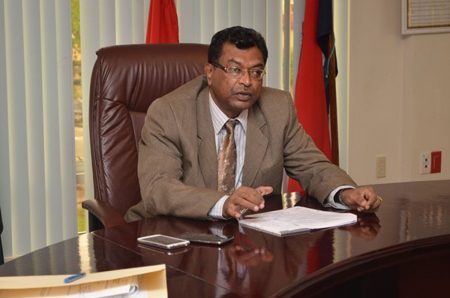 The question on his and the AFC's position on the election delay was put by activist and Attorney Christopher Ram.  "What would be his and his party's position if there are any attempts to postpone elections like we had in 1990, under the guise of completing constitutional reform?" Ram asked along with two other questions.
While Teixeira did not touch on the issue of delay for elections, she said that she believes that for an effective constitutional reform process, there must be input from the country's citizenry.
"Constitutional reform takes time. You have to go to the bottom house, the school, and the village and people have to understand what it is they are asking for," she said while stressing it was a process that should not be rushed.
The Opposition representative on the panel pointed out that the need for nationwide meetings with the "ordinary man and woman" was needed because even at the recent forums on constitutional reform many persons asked for legal change instead of a reform process.
"At the UG forum (on constitutional reform) a lot of the changes asked for are legal change," she said while later noting that "constitutional reform is not academic".
The APNU+AFC government has come under increasing pressure over its failure to deliver on its manifesto promise of the appointment of a commission within three months of taking office to amend the constitution. Two years have passed without this commission being established. More recently, the government had said that $80 million was  set aside for consultations countrywide this year. Nine months have passed without any consultations being held.
Before Parliament went into recess this year, the Constitutional Reform Consultative Commission Bill 2017 was read a first time by Prime Minister Moses Nagamootoo.
According to the explanatory memorandum, the bill is aimed at reforming the charter so that it is more inclusive, democratic and transparent.
Support from the opposition for it is seen as vital to the process moving ahead and Opposition Leader Bharrat Jagdeo has said that his party was committed to it.
"The process of constitutional reform was always seen as one that would be continuous, an intention that was enshrined in Article 119 (A) of the Constitution. The PPP/C, therefore, remains open to the process of constitutional reform – a process that is locally driven and one that will see the involvement of the widest possible cross-section of stakeholders, including collaboration from international bodies," Jagdeo said last month
"We have to ensure that the process by which we arrive at any proposed changes, if any, to the Constitution must be transparent and must find acceptance among all stakeholders," he added.
Comments

HARARE, Zimbabwe, CMC – West Indies received a rousing welcome at the Robert Gabriel Mugabe International Airport here Sunday evening as they became the first team to arrive for the ICC World Cup Qualifiers starting next month.
A corporal of the Joint Services and another male  have been taken into custody following an investigation into the alleged robbery under arms committed on a 43-year-old Chief Prison Officer which occurred about 01:00h yesterday on the  Soesdyke Public Road, EBD by four males, one of whom was armed with a knife.

(Trinidad Guardian) Networks of the ISIS cell in T&T which Prime Minister Dr Keith Rowley referred to in Parliament are spread from Aranjuez, Charlieville and Enterprise to Rio Claro among other locations, a national security official has said.

Government yesterday released the Production Sharing Agreement (PSA) signed by the former Donald Ramotarled PPP/C administration with Canadian miner CGX Resources Inc, the terms of which appear to be almost identical to those of the much maligned 2016 agreement signed by the current administration with ExxonMobil's local subsidiary and its partners.

Seeking advances on future revenue from ExxonMobil should be under discussion, according to United States-based Guyanese business professor and accountant Floyd Haynes, who says the benefits for a developing nation like ours are incalculable and can outweigh the disadvantages "I think it should be considered.