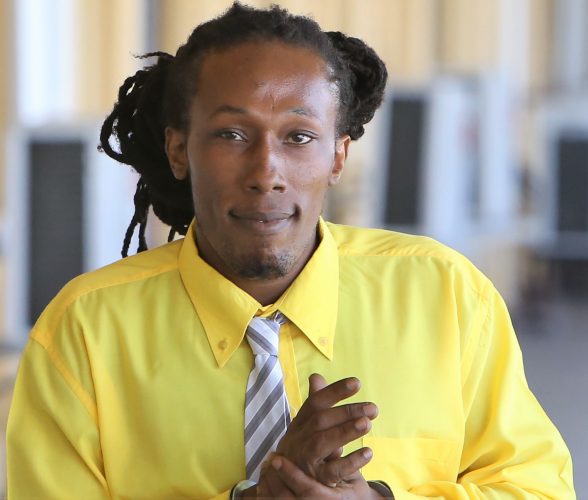 The leaking of a nude photo of recaptured convict Mark Royden Williams is of grave concern and those responsible for it going viral ought to be disciplined, President of the Guyana Human Rights Association (GHRA) Mike McCormack says.
"The issue of how the photo found its way onto social media should not be taken lightly and those responsible should be seriously disciplined," McCormack told Stabroek News.
A nude photograph of Williams, with his hands handcuffed and feet shackled, was posted on Facebook on Tuesday. In the photo, Williams is seen holding a bottle of water over his privates. It is unclear when the photograph was taken…..
To continue reading this article
Comments

Saying that the Special Organised Crime Unit (SOCU) needs to focus on "quality investigations", the Chambers of the Director of Public Prosecutions (DPP) today said that it is reviewing for the second time a file sent by SOCU on an ongoing controversy with the Guyana Bank for Trade Industry (GBTI) over the release of banking information.

The Mayor and City Council (M&CC) today dismissed the constabulary officer who is alleged to have sexually assaulted a minor being detained by the City Constabulary.

Workers clear the rubble from the scene of last Saturday explosion in KM4 street in the Hodan district in Mogadishu, Somalia October 17, 2017.

Brendan Taylor   BULAWAYO, Zimbabwe, (Reuters) – Former captain Brendan Taylor and bowler Kyle Jarvis were both included in the Zimbabwe test squad for the first time after lengthy absences when a 16-man party was named on Tuesday for the two-test series at home to the West Indies.

With GuySuCo retrenching 2,500 more workers by the end of the year, the main sugar union GAWU has again appealed for it to rethink the closure of estates.