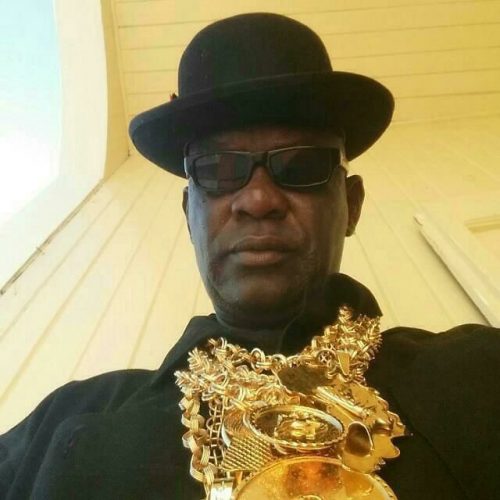 A suspect was held yesterday for the murder of businessman Godfrey Scipio, who was fatally shot during a robbery at Kitty on Thursday, and reportedly admitted to the crime, police say.
A reliable police source told Stabroek News that the 26-year-old suspect, who had been taken into custody for questioning, admitted to committing the crime last evening. He is expected to be charged in the new week.
The source added that the police believe robbery to be the motive behind the murder, since Scipio was relieved of his jewellery during the attack.
Scipio, called "Saga," of Lot 'ZZ' 22 D'Urban Street, Wortmanville, Georgetown, was shot once to his abdomen during the attack, which occurred around 4.20 pm at Stanley Place, Kitty.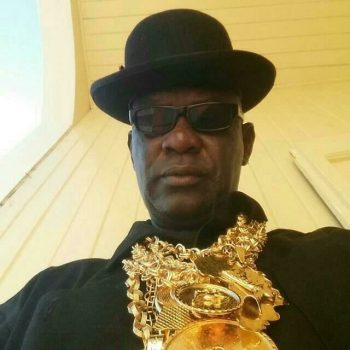 He subsequently succumbed to his injuries while receiving medical attention at the Woodland's Hospital.
The police, in a statement issued yesterday, said that initial investigations revealed that Scipio and a female companion had just exited a city hotel and were entering his vehicle when a lone gunman pounced on them, demanding cash and jewellery.
The police said the suspect discharged a round, hitting Scipio in the abdomen, then relieved him of his jewellery and escaped on foot in the northern direction.
Scipio was a well-known businessman in the Stabroek Market area. He owned a wholesale and retail business near the Berbice bus park. He was known for wearing heavy gold jewellery and was remembered by his family for being a jovial and easy going person who was friends with everyone.
Comments

HARARE,  (Reuters) – President Robert Mugabe was dismissed as leader of Zimbabwe's ruling ZANU-PF party today in a move to force a peaceful end to his 37 years in power following a de facto military coup.

Former Attorney General Anil Nandlall says that the Attorney General's Chambers' retention of six attorneys to prosecute a number of high profile cases is unconstitutional and he is warning that the right to a fair trial will be compromised by a politically-tainted process.
Guyana's total public debt increased from $317.7 billion to $330.6 billion in 2016 but the total debt as a percentage of Gross Domestic Product (GDP) declined to 46.4% from 48.6% at the end of 2015 due to a nominal increase in the GDP.

Family, friends and well-wishers turned out in their numbers to say their final goodbyes to murdered school teacher Kescia Branche, who was laid to rest yesterday afternoon.

A recent Biodiversity Assessment Team (BAT) survey of the Kaieteur National Park (KNP) and the Upper Potaro area has led to the discovery of up to 31 new or potentially new species to science.