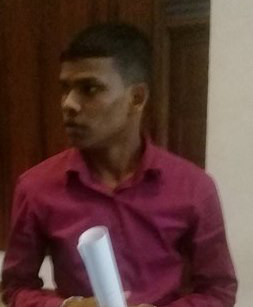 Justice Jo Ann Barlow on Monday imposed a life sentence on Yoganand Ramnarine who raped a three-year-old girl, who had been entrusted, by her mother, into his family's care.
The prisoner wept as the  sentence was passed on him at the Berbice Assizes on Monday afternoon.
Moments earlier, the mother of the victim, in response to questions by the judge, said that her now five-year-old daughter cannot recall the ordeal and is living a normal life.
Before sentence was imposed , Ramnarine said he was 22 years old, and was innocent of the offence.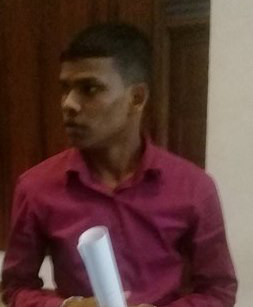 But, imposing the sentence , the judge, reminded the prisoner of portions of the evidence which had revealed that the three-year-old child was entrusted to his family, while her mother went to face a bereavement in hers.
"The child was trembling and crying , when she was seen. Such a traumatic experience. I cannot condone … The court is the society's voice, and it is sending a strong message to would-be offenders.
"You will not be eligible for parole until you would have served 25 years of the sentence. You are to display to society that you have been changed.
"It is the order of this court, that the prison establishment provide facilities for counselling, so you can be relieved of whatever ills you may have in you.
"Further, from your manner of speaking, you are not illiterate. It is the order of this court that you must be exposed to learning facilities, so if you are released, you can make a meaningful contribution to the society."
The particulars of the offence stated that on April 17, 2015, at Number 60 Village, Corentyne, Berbice, he engaged in sexual penetration of a girl under 16 years old.
The case was heard in-camera.
Comments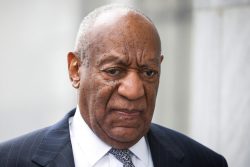 NORRISTOWN, Pa.,  (Reuters) – Comedian Bill Cosby was convicted today on all three counts of drugging and molesting a onetime friend in 2004, a decisive victory for prosecutors in one of the first celebrity sexual-assault trials of the #MeToo era.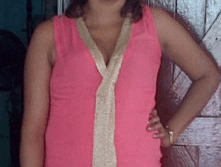 A man was earlier today charged with the 2016 murder of Shonette Savory.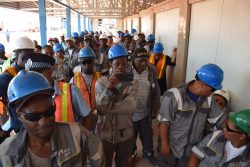 With the jobs of over 500 bauxite workers hanging in the balance because of US sanctions against Russian billionaire Oleg Deripaska, government ministers yesterday flew into Kwakwani to assure them that there will be minimal impact on their lives.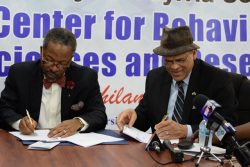 The University of Guyana has signed an agreement with the US-based Jay and Sylvia Sobhraj Foundation to refurbish and convert the building that formerly housed the Spicy Dish restaurant into a state-of-the-art behavioural studies and research centre at a cost of US$400,000 or some $80 million.