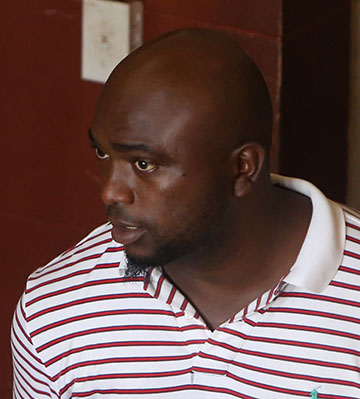 A city magistrate yesterday dismissed a drug charge against a Diamond Housing Scheme resident, who had been accused of having two pounds of cocaine in his possession, due to conflicting evidence presented by police witnesses.
Keon Aaron was accused of having 1.124 kg of cocaine (equivalent to 2.4 pounds) in his possession for trafficking, on June 17, at Stabroek Market.
Aaron's trial, which came to an end before trial Magistrate Judy Latchman yesterday, saw him presenting unsworn evidence after he was called on to lead a defence.
Subsequent to his unsworn evidence, his attorney, George Thomas, urged the court to find his client not guilty of the crime since the prosecution failed to prove without a reasonable doubt that Aaron had knowledge that the cocaine was in a rice bag and that he had possession and ownership of it.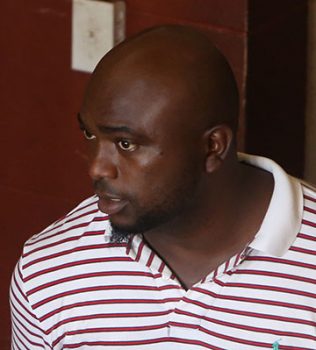 The attorney further stated that there was conflicting evidence given by two police witnesses.
After the attorney's submissions, the police prosecutor Shawn Gonsalves urged the court to find the accused guilty of the crime, arguing that the case had been proven beyond a reasonable doubt.
However, Magistrate Latchman said that while she believed that there was cocaine in the rice bag, based on evidence led by some of the prosecutor's witnesses, she did not find evidence that Aaron knew that cocaine was in the bag.  The magistrate added that there was conflicting testimony by two police witnesses, with one saying that he saw the accused with the bag, and another saying that he saw a "bearded man," who was not the accused, with the bag.
On these grounds, Magistrate Latchman found Aaron not guilty of the crime.
Comments

GEORGETOWN, Guyana,  CMC – Jason Mohammed completed his seventh first class hundred but there was little joy for Trinidad and Tobago Red Force as Guyana Jaguars needed a mere 45 deliveries to pull off an innings and 81-run win in their final round match here today.

LIMA, (Reuters) – Pope Francis wrapped up his trip to Chile and Peru today by warning that Latin America was in a deep crisis from corruption, with politics in most countries "more sick than well." Speaking in improvised remarks to bishops, he mentioned the scandal involving construction company Odebrecht, which has admitted to paying billions in bribes, as an example of greed run amok across the continent of his birth.

SYDNEY,  (Reuters) – England's Jos Buttler struck a belligerent unbeaten 100 to set up a 16-run win over Australia in the third one-day international on Sunday, as the touring side took an unassailable 3-0 lead in the five-match series.

The Public Procurement Commission (PPC) hopes that by the end of this year debarment legislation would be in place as it will soon begin meeting with stakeholders on a draft.

A bill to provide a legal framework for the protection of witnesses was passed without amendment by the National Assembly on Friday evening despite arguments by the parliamentary opposition that it failed to take into account modern challenges.