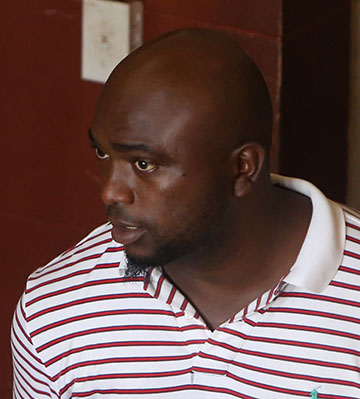 A city magistrate yesterday dismissed a drug charge against a Diamond Housing Scheme resident, who had been accused of having two pounds of cocaine in his possession, due to conflicting evidence presented by police witnesses.
Keon Aaron was accused of having 1.124 kg of cocaine (equivalent to 2.4 pounds) in his possession for trafficking, on June 17, at Stabroek Market.
Aaron's trial, which came to an end before trial Magistrate Judy Latchman yesterday, saw him presenting unsworn evidence after he was called on to lead a defence.
Subsequent to his unsworn evidence, his attorney, George Thomas, urged the court to find his client not guilty of the crime since the prosecution failed to prove without a reasonable doubt that Aaron had knowledge that the cocaine was in a rice bag and that he had possession and ownership of it.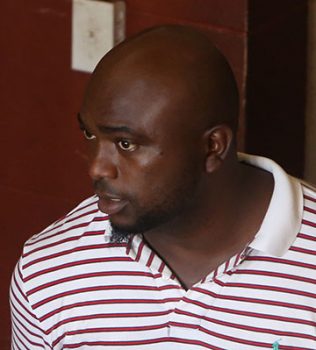 The attorney further stated that there was conflicting evidence given by two police witnesses.
After the attorney's submissions, the police prosecutor Shawn Gonsalves urged the court to find the accused guilty of the crime, arguing that the case had been proven beyond a reasonable doubt.
However, Magistrate Latchman said that while she believed that there was cocaine in the rice bag, based on evidence led by some of the prosecutor's witnesses, she did not find evidence that Aaron knew that cocaine was in the bag.  The magistrate added that there was conflicting testimony by two police witnesses, with one saying that he saw the accused with the bag, and another saying that he saw a "bearded man," who was not the accused, with the bag.
On these grounds, Magistrate Latchman found Aaron not guilty of the crime.
Comments

Former Attorney General Anil Nandlall says that the Attorney General's Chambers' retention of six attorneys to prosecute a number of high profile cases is unconstitutional and he is warning that the right to a fair trial will be compromised by a politically-tainted process.
Guyana's total public debt increased from $317.7 billion to $330.6 billion in 2016 but the total debt as a percentage of Gross Domestic Product (GDP) declined to 46.4% from 48.6% at the end of 2015 due to a nominal increase in the GDP.

Family, friends and well-wishers turned out in their numbers to say their final goodbyes to murdered school teacher Kescia Branche, who was laid to rest yesterday afternoon.

A recent Biodiversity Assessment Team (BAT) survey of the Kaieteur National Park (KNP) and the Upper Potaro area has led to the discovery of up to 31 new or potentially new species to science.

A Mon Repos, East Coast Demerara resident died on Thursday after he was attacked by a swarm of bees while returning home.