Pork knocker Aubrey Bobb was yesterday charged with the murder of businessman Godfrey Scipio, who police say he fatally shot during a robbery last Thursday.
Bobb, 26, of 79 William Street, Kitty, was brought before Chief Magistrate Ann McLennan, who read a charge which alleged that on October 12, at Stanley Place, Kitty, he murdered Scipio, in the course or furtherance of a robbery.
Bobb, who was not required to enter plea to the indictable charge, was subsequently remanded to prison.
A second charge was read to Bobb for the unlawful possession of 58 grammes of cannabis for trafficking, on October 13, at William Street, Kitty.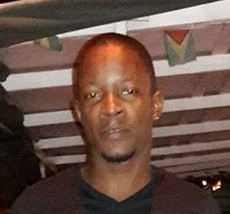 He pleaded guilty to the charge.
Police Prosecutor Arvin Moore told the court that on the day in question, at about 3.30 pm, the police went to the home of the accused, where he was arrested for the murder of Scipio. A search was then conducted in his room and a quantity of leaves, seeds and stems were found in a drawer. Bobb, according to the prosecutor, was told of the crime and admitted to being the owner of the cannabis.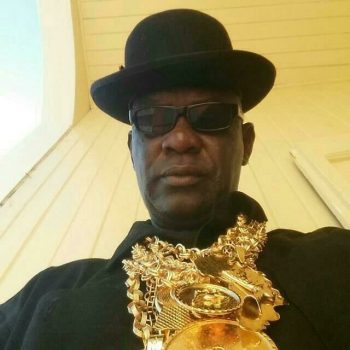 He was later escorted to the Kitty Police Station, where the drugs were weighed in his presence.
With his guilty plea, Bobb was sentenced to three years in jail and fined $34,800. He will, however, return to court on November 1, for a report on the murder case.
Scipio, called "Saga," of Lot 'ZZ' 22 D'Urban Street, Wortmanville, Georgetown, was shot once in his abdomen last week Thursday at Stanley Place, Kitty during a robbery.
He subsequently succumbed to his injuries while receiving medical attention at the Woodlands Hospital.
Comments

Former Attorney General Anil Nandlall says that the Attorney General's Chambers' retention of six attorneys to prosecute a number of high profile cases is unconstitutional and he is warning that the right to a fair trial will be compromised by a politically-tainted process.
Guyana's total public debt increased from $317.7 billion to $330.6 billion in 2016 but the total debt as a percentage of Gross Domestic Product (GDP) declined to 46.4% from 48.6% at the end of 2015 due to a nominal increase in the GDP.

Family, friends and well-wishers turned out in their numbers to say their final goodbyes to murdered school teacher Kescia Branche, who was laid to rest yesterday afternoon.

A recent Biodiversity Assessment Team (BAT) survey of the Kaieteur National Park (KNP) and the Upper Potaro area has led to the discovery of up to 31 new or potentially new species to science.

A Mon Repos, East Coast Demerara resident died on Thursday after he was attacked by a swarm of bees while returning home.