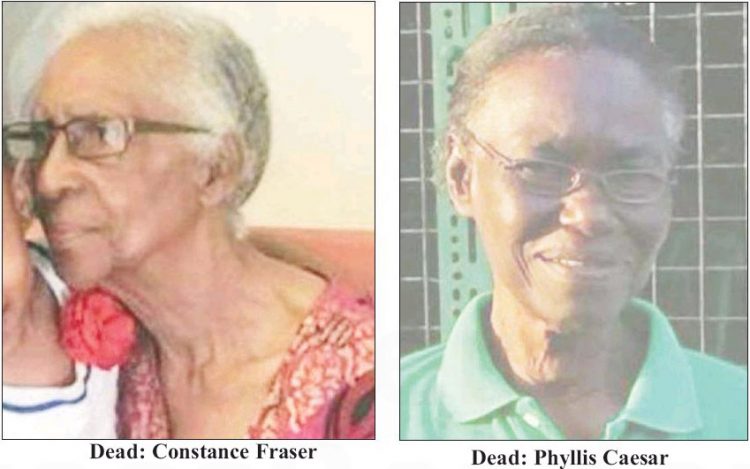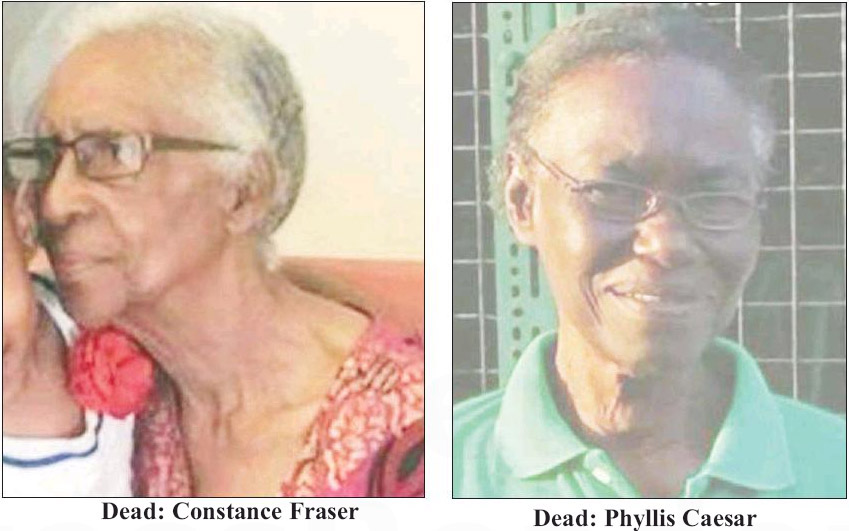 The Georgetown District of the People's National Congress Reform (PNCR) today called for tougher action by the Ministry of Public Security and the Judiciary against crime in the wake of the murder of two elderly women.
In a statement, the PNCR Georgetown District said that on October 3rd, the Capital City was thrown into shock following the discovery of the lifeless bodies of Constance Fraser and Phyllis Caesar who had been the victims of robbery and murder.
"The Georgetown District's Executive Committee of the People's National Congress Reform is appalled and saddened by this heinous crime perpetrated against two of our Senior Citizens of Constituency No. 8. This gruesome act comes at a time when we as a nation, are honouring our seniors who have made invaluable contributions at all levels and across this great country of ours. It is regrettable that we have lost all (sanctity) of Community life. Our women and more recently our elderly have become wanton targets of domestic abuse and violence", the statement said.
It added that these killings cannot continue unabated. "As leaders of organizations, communities and families, it is incumbent upon us to collectively pool our efforts and resources to combat this present scourge of violence present in our society.  The Georgetown District's Executive Committee is also calling upon the Ministry of Public Security and the Judiciary to intensify their actions regarding security and for the Judiciary to impose stiffer penalties for (violent) crimes".
The statement will be seen as significant as the PNCR is the key component of APNU which is the lead partner in the APNU+AFC coalition government. The Georgetown District is also the most important of the districts in the party. The Public Security Ministry has already come under heavy scrutiny over the prison mayhem and the general crime situation.
Comments

HARARE,  (Reuters) – President Robert Mugabe was dismissed as leader of Zimbabwe's ruling ZANU-PF party today in a move to force a peaceful end to his 37 years in power following a de facto military coup.

Former Attorney General Anil Nandlall says that the Attorney General's Chambers' retention of six attorneys to prosecute a number of high profile cases is unconstitutional and he is warning that the right to a fair trial will be compromised by a politically-tainted process.
Guyana's total public debt increased from $317.7 billion to $330.6 billion in 2016 but the total debt as a percentage of Gross Domestic Product (GDP) declined to 46.4% from 48.6% at the end of 2015 due to a nominal increase in the GDP.

Family, friends and well-wishers turned out in their numbers to say their final goodbyes to murdered school teacher Kescia Branche, who was laid to rest yesterday afternoon.

A recent Biodiversity Assessment Team (BAT) survey of the Kaieteur National Park (KNP) and the Upper Potaro area has led to the discovery of up to 31 new or potentially new species to science.