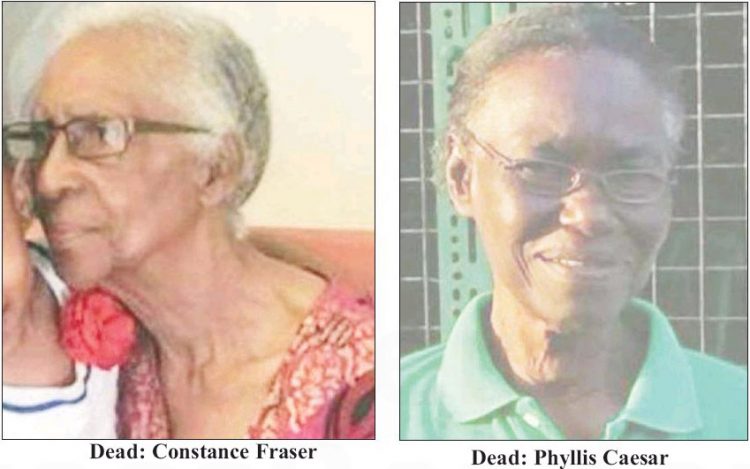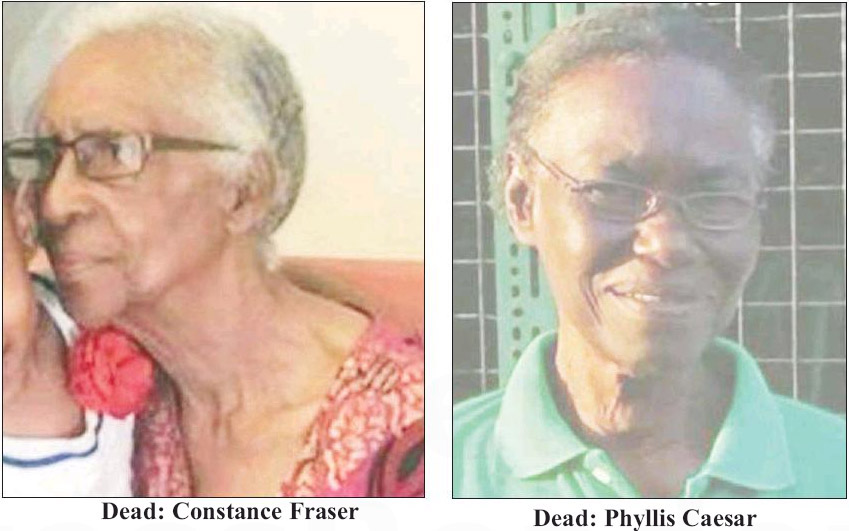 The Georgetown District of the People's National Congress Reform (PNCR) today called for tougher action by the Ministry of Public Security and the Judiciary against crime in the wake of the murder of two elderly women.
In a statement, the PNCR Georgetown District said that on October 3rd, the Capital City was thrown into shock following the discovery of the lifeless bodies of Constance Fraser and Phyllis Caesar who had been the victims of robbery and murder.
"The Georgetown District's Executive Committee of the People's National Congress Reform is appalled and saddened by this heinous crime perpetrated against two of our Senior Citizens of Constituency No. 8. This gruesome act comes at a time when we as a nation, are honouring our seniors who have made invaluable contributions at all levels and across this great country of ours. It is regrettable that we have lost all (sanctity) of Community life. Our women and more recently our elderly have become wanton targets of domestic abuse and violence", the statement said.
It added that these killings cannot continue unabated. "As leaders of organizations, communities and families, it is incumbent upon us to collectively pool our efforts and resources to combat this present scourge of violence present in our society.  The Georgetown District's Executive Committee is also calling upon the Ministry of Public Security and the Judiciary to intensify their actions regarding security and for the Judiciary to impose stiffer penalties for (violent) crimes".
The statement will be seen as significant as the PNCR is the key component of APNU which is the lead partner in the APNU+AFC coalition government. The Georgetown District is also the most important of the districts in the party. The Public Security Ministry has already come under heavy scrutiny over the prison mayhem and the general crime situation.
Comments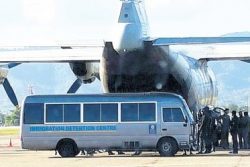 (Trinidad Guardian) A Venezuelan military aircraft landed at Piarco International Airport yesterday to take back 82 nationals to their homeland.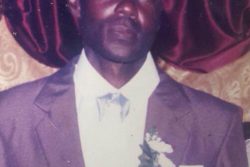 Just before swerving off of the Klien-Pouderoyen, West Bank Public Road and crashing into a resident's house early this morning, a drunk driver struck and killed a 60-year-old cyclist.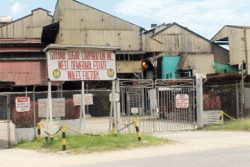 Three companies, including two regional conglomerates, have expressed interest in taking over the shuttered Wales, West Bank Demerara sugar estate in a deal that is expected to see the development of significant agro-processing operations here.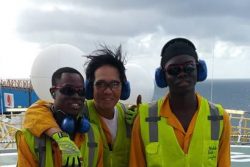 Twenty-three Guyanese, including a doctor, have been working on a drill ship contracted to ExxonMobil for oil operations and yesterday the company flew seven journalists to the site for a firsthand look at operations.