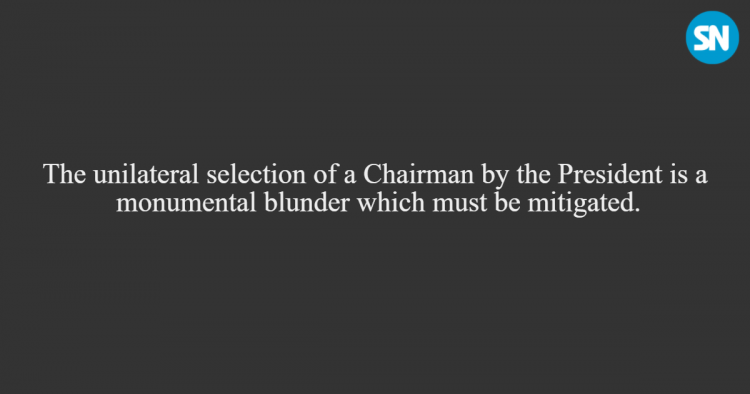 President David Granger has made a disastrous decision by unilaterally appointing a Chairman of the Guyana Elections Commission. In acting unilaterally the President has shredded to pieces what had been an involved engagement with the Leader of the Opposition Bharrat Jagdeo. The unilateral appointment has also defenestrated the Carter-Price formula for the selection of the Chairman which had been followed for the 1992 general elections onwards.
The President's decision has poisoned the political climate as evidenced by the PPP/C's declaration yesterday  of non-co-operation. It will also taint the manner in which the public perceives the conduct of the new Chairman, Justice James Patterson. He will be seen to be beholden to the President. This will cast a pall over election preparations.
Aside from the fact that at 84 the rigours of GECOM will be a severe challenge for Justice Patterson, there is also the prospect that this could necessitate a replacement in the period approaching elections and thereby presenting a prospect for a delay.
Further, the President cannot be oblivious to the public skepticism that the party he leads, the PNCR, which unashamedly rigged general elections in 1968, 1973, 1980 and 1985, is yet to establish its commitment to electoral democracy.
For all these reasons and more the unilateral selection of a Chairman by the President is a monumental blunder which must be mitigated.
Comments

WASHINGTON, (Reuters) – The world's most powerful government shut down today after President Donald Trump and the U.S.

-number of redundant workers at 4,763 The National Assembly yesterday approved nearly $2 billion to facilitate full severance by the end of January for a little more than 1,600 of the 4,763 sugar workers that have been made redundant.

Following criticism over government's handling of the restructuring of the Guyana Sugar Corporation (GuySuCo), President David Granger and members of his Cabinet yesterday met with the leadership of the Guyana Agricultural and General Workers' Union (GAWU) and the National Association of Agricultural, Commercial and Industrial Employees (NAACIE) to discuss the future of the sugar industry.
An 18-year-old woman succumbed on Thursday evening, one day after she was allegedly beaten by her common-law husband during an argument at Baramita, in Region One (Barima-Waini).
In his absence, Ganesh Chaitram, who was charged with raping a 10-year-old girl in 2016, was yesterday sentenced to life in prison after a jury found him guilty of the crime.