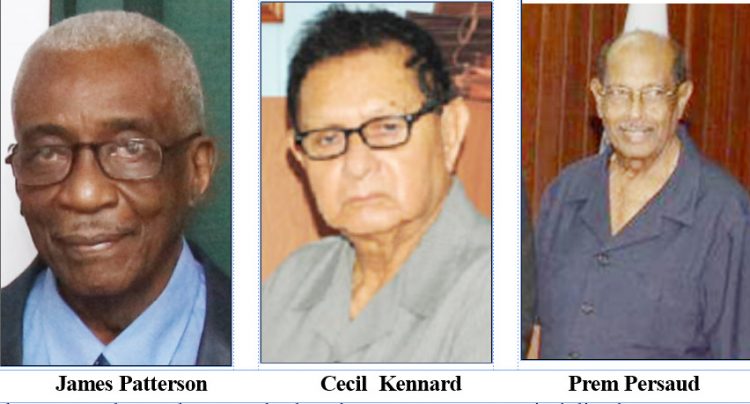 With the appointment of 84-year-old Justice James Patterson as the new Chairman of the Guyana Elections Commission (Gecom), President David Granger has done an about-face on his administration's move to establish an age limit for membership to state boards, agencies and commissions.
In February, following the government's decision to ask both Justice Cecil Kennard and Justice Prem Persaud to step down from the Police Complaints Authority and the Public Utilities Commission, respectively, Granger had announced that the government was paving the way for younger persons to take the lead.
"So it is not a criticism of his [Kennard's] service but there will be a general order explaining our policy on age and retirement for agencies, boards and commissions but at the same time we hope to give other persons an opportunity to serve so that over a period of time we build up expertise in the younger generations too. So it is not a criticism of Justice Kennard. There will be further information but nobody is being purged. We are simply trying to give other persons the ability to serve," President Granger was quoted as saying in a Ministry of the Presidency statement after being questioned then about Kennard's removal.
The president, the statement said, told the media that Kennard's work was exemplary but that the government was "focused on creating an atmosphere in which other persons, who are younger, are able to take a lead."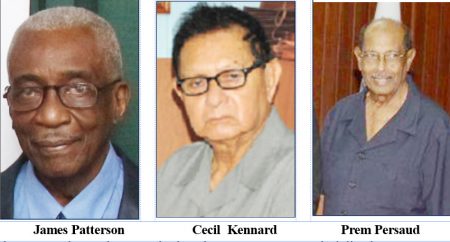 "In fact, the decision was taken to review all of the boards… I regret very much the short notice. He does deserve longer notice and there was a consideration of the length of service and the age of the persons holding those offices. I have worked with him and he came before the Disciplined Forces Commission and he has a lot of bright ideas, but at this time we look forward to filling all of the constitutional appointments… So, it is a result of a general review of all the agencies, boards and commissions," Granger had said.
Both Kennard and Persaud are younger than Patterson.
Stabroek News had been told that Kennard became aware of the decision to remove him from office while he was on holiday. He was given 36 hours, but this time was extended after he made contact with Public Security Minister Khemraj Ramjattan. According to Kennard, he had indicated to Ramjattan that he had a lot of work to complete and would prefer if he could remain in office until the end of March.
The post has not been filled since.
With Persaud's exit from the Public Utilities Commission, attorney Dela Britton was appointed as the Chairwoman.
Observers had voiced concern at the apparent inconsistency in the government's position as then then Chairman of the Central Housing and Planning Authority board was Hamilton Green, 82. The board was subsequently dissolved and he was not returned to the post and the government once more announced that age was a factor in the decision.
Minister of State Joseph Harmon said then that the country had to "strike a balance" where age and efficiency are concerned. "We do not believe age is a deterrent in and of itself but the fact that we have so many younger persons who are there, competent as well to carry out these duties, we believe that they ought to be given a chance. It is no disrespect and disregard to the work of these individuals [who held the posts] but we have to provide upward mobility within the system," Harmon told a post-Cabinet press briefing.
Following his swearing in on Thursday, Patterson told the media that though the job may be demanding both he and the president think he is up to the task. Asked about the criticism of his age, he said that the president didn't have an issue with his age.
Comments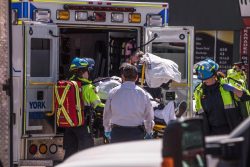 TORONTO,  (Reuters) – A driver plowed his white Ryder rental van into a crowd, killing nine people and injuring 16 along a roughly mile-long stretch of busy Toronto sidewalk during lunch hour on a sunny Monday afternoon, police said.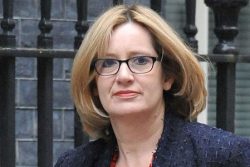 LONDON, (Reuters) – Britain will compensate some Caribbean immigrants who have lived legally in Britain for decades and have wrongly been labelled illegal immigrants because of trouble documenting their status, interior minister Amber Rudd said today.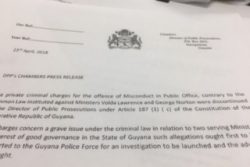 The private criminal charges instituted by two PPP/C MPs against Minister of Public Health Volda Lawrence and the former minister in the ministry, Minister George Norton have been discontinued by the Director of Public Prosecutions (DPP), Shalimar Ali-Hack.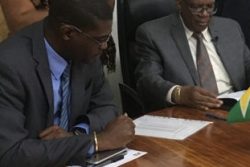 Private criminal charges have been filed against three more Ministers of Government, this time over the D'Urban Park project.