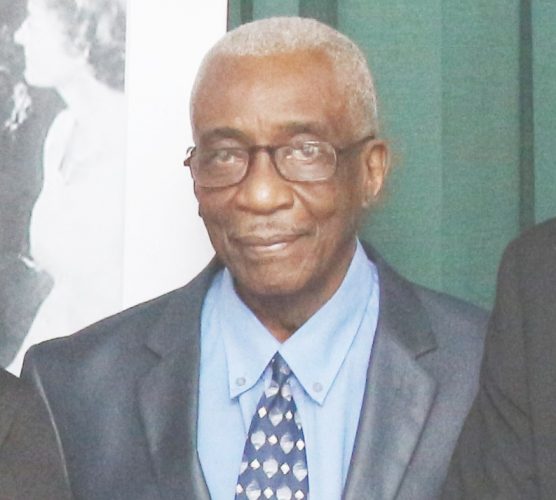 Arguing for the dismissal of the PPP's challenge to the appointment of retired judge James Patterson as Guyana Elections Commission (Gecom) Chairman, the Attorney General has informed the High Court that President David Granger acted within his constitutional power when he made the unilateral selection and that he cannot be legally compelled to choose from the nominees he rejected.
On Friday, an affidavit in defence, which was sworn to by Solicitor General Kim Kyte on Attorney General (AG) Basil Williams' behalf, was submitted to the court in reply to the application by PPP executive Zulfikar Mustapha seeking the annulment of Patterson's appointment.
In it, Kyte defends the legality of the appointment and also contends that Mustapha's application, filed on October 23, is "absurd, misconceived and void of legal reasoning and merit." It also argues that the president does not have to give reasons for rejecting any of the nominees for the post and that some of the arguments made against Patterson's selection are disingenuous, as they would also mean that the nominations of Christopher Ram and Joe Singh by Opposition Leader Bharrat Jagdeo were improper…..
To continue reading this article
Comments

Former Attorney General Anil Nandlall says that the Attorney General's Chambers' retention of six attorneys to prosecute a number of high profile cases is unconstitutional and he is warning that the right to a fair trial will be compromised by a politically-tainted process.
Guyana's total public debt increased from $317.7 billion to $330.6 billion in 2016 but the total debt as a percentage of Gross Domestic Product (GDP) declined to 46.4% from 48.6% at the end of 2015 due to a nominal increase in the GDP.

Family, friends and well-wishers turned out in their numbers to say their final goodbyes to murdered school teacher Kescia Branche, who was laid to rest yesterday afternoon.

A recent Biodiversity Assessment Team (BAT) survey of the Kaieteur National Park (KNP) and the Upper Potaro area has led to the discovery of up to 31 new or potentially new species to science.

A Mon Repos, East Coast Demerara resident died on Thursday after he was attacked by a swarm of bees while returning home.