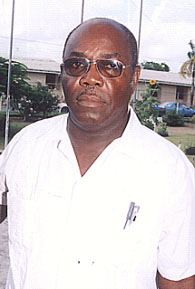 In what is becoming a yearly tradition the Mayor and City Council of Georgetown (M&CC) is offering defaulting rate payers an amnesty on the interest accrued on unpaid property rates. The cash-strapped city is also promising to pay all its workers by Friday.
President of the Federation of Independent Trade Unions of Guyana (FITUG) Carvil Duncan told reporters yesterday that Town Clerk Royston King has promised to put measures in place to see the workers paid their October salary.
King has also promised that November's salary will be paid on time. Duncan and other union representatives had just concluded a meeting with the council senior management team.
He explained that the Town Clerk had tried to justify the inability of council to meet their commitments and noted that approximately $18 million in payments were currently outstanding for workers on payments scales 7 to 10.
Several of the unpaid workers had chosen to engage in lunch time picket action against the council to draw attention to their plight.
The council in response had issued a statement on Thursday claiming that the due to billions in unpaid rates it could not fulfill its obligations to its employee.
Meanwhile, a motion moved, at an extra-ordinary statutory meeting yesterday, saw a majority of the council voting to provide any property owner who pays rates owed between November 15 and December 15, 2017, a 100% waiver on the interest accrued.
The motion first moved by councillor Oscar Clarke and later amended by Deputy Mayor Lionel Jaikaran found favour with all the councillors present except People's Progressive Party/Civic member Bishram Kuppen. Kuppen chose to abstain from the vote.
Clark, who chairs the Finance Committee of the council, had just finished making a presentation to councillors on the council's financial position when he recommended that an amnesty of 50% to 75% be offered as a means to encouraged defaulting rate payers to pay. Jaikaran however implored council to make it a 100% amnesty since business owners have shown themselves to be willing to "out wait" the council.
"They know that you have no real draconian measure that you can use against them," Jaikaran who on Monday waived $19 million in interest told the horseshoe table. In waiving $19 million Jaikaran was able to present council with $7 million to assist in meeting expenses such as wages and salary.
Many of the councillors were not initially impressed with this argument, with councilor Ivelaw Henry telling councillors to be very aware of who will gain and who will lose from such an arrangement.
"Who exactly are we helping?" he asked.
According to Henry, council began the year with a deficit budget and has built on that deficit since. He noted that no matter the income expenditures consistently outpace revenue. A situation which should be carefully examined.
On average over the last eight months revenue has been $188 million per month but average expenditure has been $212 million.
"I don't know what your payment vouchers look like or how costs are determined but I have questions," Henry declared.
Mayor Chase-Green also shared an example of one property which was assessed to a value of approximately $700,000 in rates a year but which has managed to default to the tune of $7 million.
After more than an hour of discussion a vote was finally taken to have the amnesty put in place for one month.
A similar amnesty offered from September to November 2015 saw the city raking in more than $561M in revenue while the 2016 amnesty raised a sum of $42 million during the first two weeks.
Also decided yesterday was the constitution of a special subcommittee to strategically examine the council's revenue collection stream with a view to expanding revenue sources.
The new committee which will work as part of the Finance Committee includes Councillors Monica Thomas, Lyndon Smith, Akeem Peter, James Samuels and Jameel Rasul. All but Rasul who represents Benchop for Mayor are members of the APNU+AFC.
Saved as Amnesty Vote
Councillors vote to allow another amnesty for defaulting rate payers
Saved as Carvil at City Hall
Carvil Duncan speaking with media after a meeting with the City Administration
Comments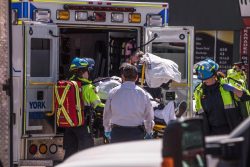 TORONTO,  (Reuters) – A driver plowed his white Ryder rental van into a crowd, killing nine people and injuring 16 along a roughly mile-long stretch of busy Toronto sidewalk during lunch hour on a sunny Monday afternoon, police said.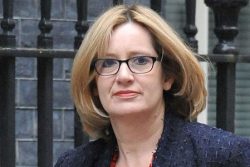 LONDON, (Reuters) – Britain will compensate some Caribbean immigrants who have lived legally in Britain for decades and have wrongly been labelled illegal immigrants because of trouble documenting their status, interior minister Amber Rudd said today.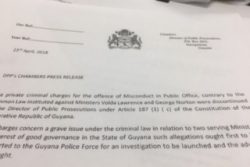 The private criminal charges instituted by two PPP/C MPs against Minister of Public Health Volda Lawrence and the former minister in the ministry, Minister George Norton have been discontinued by the Director of Public Prosecutions (DPP), Shalimar Ali-Hack.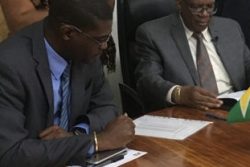 Private criminal charges have been filed against three more Ministers of Government, this time over the D'Urban Park project.