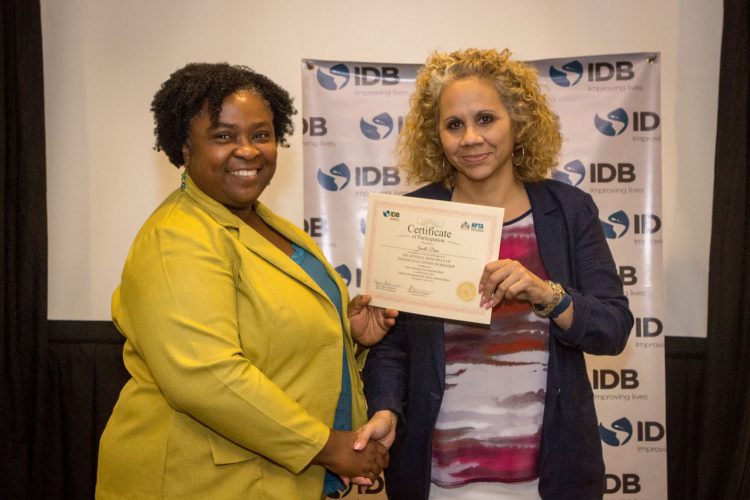 The Inter-American Development Bank (IDB) and the National Procurement and Tender Administration Board (NPTAB) have concluded a three-part series of workshops aimed at improving the evaluation of tenders.
According to an IDB press release yesterday, the third and final workshop which was held under the theme "Evaluating Financial Information in Bids", focused on the evaluation of the financial information requested from the bidders. The aim was to provide the tools for a better selection of financially sound contractors, suppliers and firms. Using a learning-by-doing methodology, the workshop concentrated essentially on the interpretation of financial information, risks in financial evaluation, avoiding pitfalls through financial evaluation and best practices…..
To continue reading this article
Comments

Former Attorney General Anil Nandlall says that the Attorney General's Chambers' retention of six attorneys to prosecute a number of high profile cases is unconstitutional and he is warning that the right to a fair trial will be compromised by a politically-tainted process.
Guyana's total public debt increased from $317.7 billion to $330.6 billion in 2016 but the total debt as a percentage of Gross Domestic Product (GDP) declined to 46.4% from 48.6% at the end of 2015 due to a nominal increase in the GDP.

Family, friends and well-wishers turned out in their numbers to say their final goodbyes to murdered school teacher Kescia Branche, who was laid to rest yesterday afternoon.

A recent Biodiversity Assessment Team (BAT) survey of the Kaieteur National Park (KNP) and the Upper Potaro area has led to the discovery of up to 31 new or potentially new species to science.

A Mon Repos, East Coast Demerara resident died on Thursday after he was attacked by a swarm of bees while returning home.