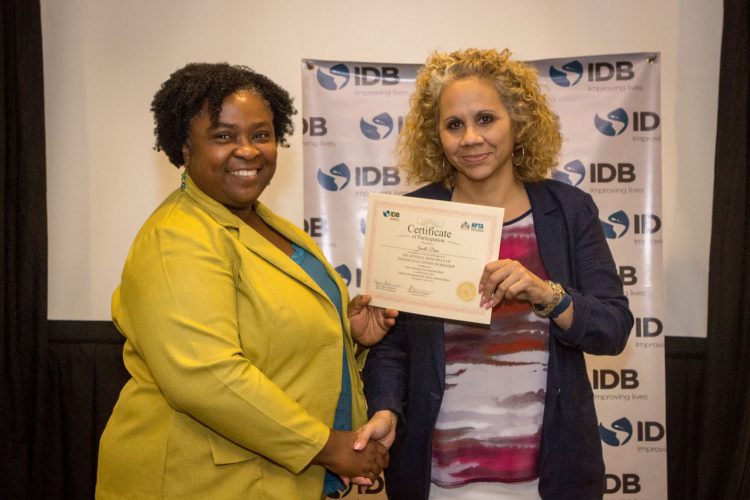 The Inter-American Development Bank (IDB) and the National Procurement and Tender Administration Board (NPTAB) have concluded a three-part series of workshops aimed at improving the evaluation of tenders.
According to an IDB press release yesterday, the third and final workshop which was held under the theme "Evaluating Financial Information in Bids", focused on the evaluation of the financial information requested from the bidders. The aim was to provide the tools for a better selection of financially sound contractors, suppliers and firms. Using a learning-by-doing methodology, the workshop concentrated essentially on the interpretation of financial information, risks in financial evaluation, avoiding pitfalls through financial evaluation and best practices.
Speaking at the closing ceremony, Country Representative of the IDB, Sophie Makonnen, reminded the participants that "the IDB is here for support; we are here to work with you, and here to find solutions," the release quoted. She said that often procurement is where many projects get slowed down. Evaluation support is critical to keep the project flow moving along.
Berkley Wickham, the Chairman of NPTAB in his message to the participants said that they must now seek to implement what they have learnt. The release quoted him as noting that "the evaluation step is the most critical step in most projects, it is not just about getting it done, rather it is about getting it right."
The first workshop focussed on the General Principles of Tender Evaluation (held in June). The second looked at "What happens when procurement goes wrong" (held in September).
Comments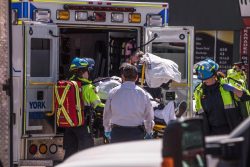 TORONTO,  (Reuters) – A driver plowed his white Ryder rental van into a crowd, killing nine people and injuring 16 along a roughly mile-long stretch of busy Toronto sidewalk during lunch hour on a sunny Monday afternoon, police said.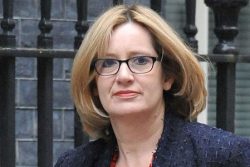 LONDON, (Reuters) – Britain will compensate some Caribbean immigrants who have lived legally in Britain for decades and have wrongly been labelled illegal immigrants because of trouble documenting their status, interior minister Amber Rudd said today.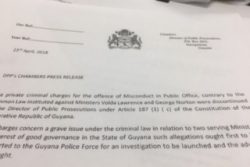 The private criminal charges instituted by two PPP/C MPs against Minister of Public Health Volda Lawrence and the former minister in the ministry, Minister George Norton have been discontinued by the Director of Public Prosecutions (DPP), Shalimar Ali-Hack.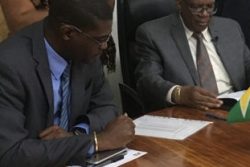 Private criminal charges have been filed against three more Ministers of Government, this time over the D'Urban Park project.