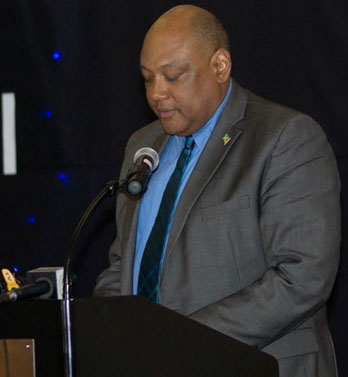 Opposition Leader Bharrat Jagdeo yesterday charged that Alliance For Change (AFC) leader Raphael Trotman played a very active role during discussions by the teams representing him and the president on the nominations to fill the post of Guyana Elections Commission (Gecom) Chairman.
As a result, Jagdeo says that any defence of Trotman as a passive observer is rubbish and that the AFC knew long before the appointment of the president's decision to unilaterally select retired judge James Patterson as Chairman.
"They said, first of all, that this was not a role for them, this was for the president alone and that he made that decision, implying without their knowledge. Nevertheless they agreed with him because the 18 people were bad, there was a constitutional crisis looming, etcetera," Jagdeo said…..
To continue reading this article
Comments

Former Attorney General Anil Nandlall says that the Attorney General's Chambers' retention of six attorneys to prosecute a number of high profile cases is unconstitutional and he is warning that the right to a fair trial will be compromised by a politically-tainted process.
Guyana's total public debt increased from $317.7 billion to $330.6 billion in 2016 but the total debt as a percentage of Gross Domestic Product (GDP) declined to 46.4% from 48.6% at the end of 2015 due to a nominal increase in the GDP.

Family, friends and well-wishers turned out in their numbers to say their final goodbyes to murdered school teacher Kescia Branche, who was laid to rest yesterday afternoon.

A recent Biodiversity Assessment Team (BAT) survey of the Kaieteur National Park (KNP) and the Upper Potaro area has led to the discovery of up to 31 new or potentially new species to science.

A Mon Repos, East Coast Demerara resident died on Thursday after he was attacked by a swarm of bees while returning home.