Preparations are ongoing to have the Kato Secondary School opened for the new school term in January, according to the Regional Executive Officer (REO), Region Eight, Gavin Gounga.
"The plan right now is to commission the Kato School in the last week of this school term. So right now, the trucks and contractors are delivering those furniture and necessary supplies to commence school in January," Gounga was quoted as saying in a Department of Public Information (DPI) media release.
The CEO also disclosed that the Teaching Service Commission had informed him that the necessary personnel to execute the functions of the school are in place, according to the DPI release. He added that all technical checks were conducted and the school had been given the green light to open in January. Students from nearby schools, including Mahdia Secondary, Sand Creek Secondary and Paramakatoi Secondary, who are currently housed in overcrowded dormitories will be transferred to Kato Secondary.
According to the DPI press release, Minister of State Joseph Harmon had announced in July that the Kato Secondary School which had been constructed at a cost of over hundreds of millions of dollars was unsafe for occupancy. After several interventions by the government, remedial works were completed by the contractor who was issued with the Certificate of Practical Completion for the school.
Comments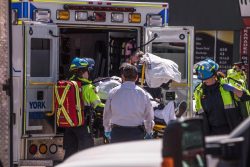 TORONTO,  (Reuters) – A driver plowed his white Ryder rental van into a crowd, killing nine people and injuring 16 along a roughly mile-long stretch of busy Toronto sidewalk during lunch hour on a sunny Monday afternoon, police said.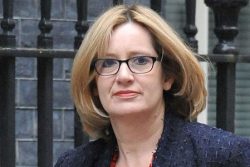 LONDON, (Reuters) – Britain will compensate some Caribbean immigrants who have lived legally in Britain for decades and have wrongly been labelled illegal immigrants because of trouble documenting their status, interior minister Amber Rudd said today.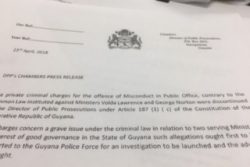 The private criminal charges instituted by two PPP/C MPs against Minister of Public Health Volda Lawrence and the former minister in the ministry, Minister George Norton have been discontinued by the Director of Public Prosecutions (DPP), Shalimar Ali-Hack.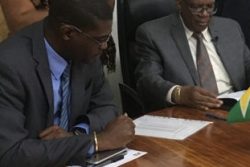 Private criminal charges have been filed against three more Ministers of Government, this time over the D'Urban Park project.