The trial of four men, including well-known racer Stephen Vieira, who are accused of trafficking over $550 million in cocaine hidden in lumber, has been adjourned until February next year, when the main witness is expected to testify.
The matter was called on Friday before Magistrate Rochelle Liverpool at the Leonora Magistrate's Court, where the witness was scheduled to testify.
However, Customs Anti-Narcotic Unit (CANU) prosecutor Konyo Sandiford pleaded with the court for another date while highlighting that the testimony is about four hours long and the defence attorneys Latchmie Rahamat and Nigel Hughes were not present due to other hearings in the High Court and Court of Appeal, respectively. As a result, the matter was adjourned until February 6.
Sandiford explained to Stabroek News that the lengthy deferral is as a result of the presiding magistrate proceeding on leave.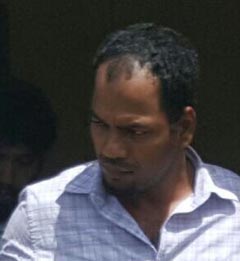 Vieira, 33, of Middle and Cummings Streets, Georgetown; Sherwayne De Abreu, 35, of Liliendaal, East Coast Demerara; and motor-racers Tazim Gafoor, 45, and his son, Nazim Gafoor, 20, of Windsor Forest, West Coast Demerara were charged jointly on May 31.
The men are accused of having in their possession 84.9 kilos of cocaine between March 1 and May 12, 2017 at Zeelugt, East Bank Essequibo.
On May 12, CANU conducted a raid and found the drugs concealed in dressed lumber at Hakeem Mohamed's Lot 227 Zeelugt premises.
The cocaine, which carried a street value of over $550 million, was reportedly stashed in dressed lumber at a sawmill at Lookout, East Bank Essequibo, belonging to Narine Lall, for whom an arrest warrant had been issued.
A wanted bulletin was also issued for Lall, who is said to be out of the jurisdiction.
Reports are that a truck was hired to pick up and transport the lumber from Lall's Sawmill to a wharf at Georgetown.
Comments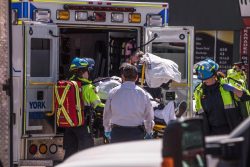 TORONTO,  (Reuters) – A driver plowed his white Ryder rental van into a crowd, killing nine people and injuring 16 along a roughly mile-long stretch of busy Toronto sidewalk during lunch hour on a sunny Monday afternoon, police said.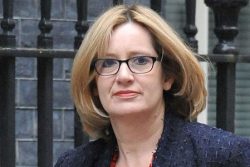 LONDON, (Reuters) – Britain will compensate some Caribbean immigrants who have lived legally in Britain for decades and have wrongly been labelled illegal immigrants because of trouble documenting their status, interior minister Amber Rudd said today.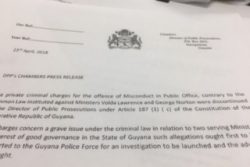 The private criminal charges instituted by two PPP/C MPs against Minister of Public Health Volda Lawrence and the former minister in the ministry, Minister George Norton have been discontinued by the Director of Public Prosecutions (DPP), Shalimar Ali-Hack.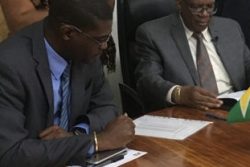 Private criminal charges have been filed against three more Ministers of Government, this time over the D'Urban Park project.