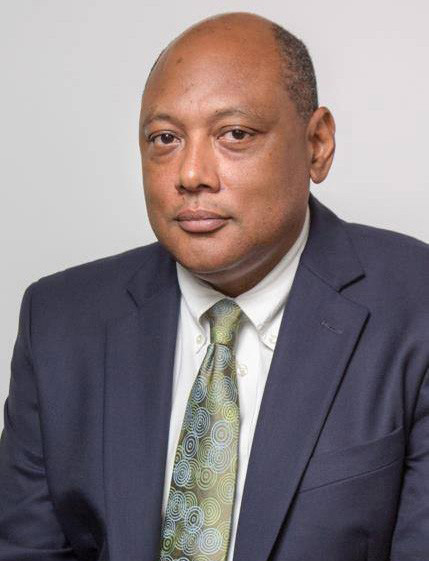 Amid growing questions, the Alliance For Change (AFC) yesterday said its leader Raphael Trotman had been invited to State House on October 19th where he was advised by President David Granger that retired Justice James Patterson would be named Chairman of the Guyana Elections Commission (GECOM).
For  more than a week Stabroek News had posed several questions to the AFC on the circumstances in which Trotman appeared at State House for the announcement but it gave no answers until yesterday when it issued a public statement in response to allegations made by Opposition Leader Bharrat Jagdeo at a press conference this week.
However, the terse AFC statement still leaves questions unanswered. It said that "Party Leader Raphael Trotman was invited to an urgent meeting at State House by His Excellency President David Granger on the evening of October 19th, 2017. At the meeting President Granger informed Mr. Trotman of his decision with regard to the appointment of Justice James Patterson as GECOM Chairman. The meeting concluded and Mr. Trotman departed"…..
To continue reading this article
Comments

Opposition Leader Bharrat Jagdeo needs to address behavioural challenges among  his party's parliamentarians as their actions in disrupting his speech to the National Assembly last month and last Monday's ruckus in the House are disrespectful and vulgar, President David Granger says.

Finance Minister, Winston Jordan says the US$10M purportedly paid by Canadian oil company, CGX Energy, to lawyers for the state in the maritime boundary dispute between Guyana and Suriname, under the PPP/C administration, should have been recorded in the public accounts.

Two plainclothes policemen were at the press table at parliament yesterday apparently pretending to be reporters and one was ordered away by his superiors after several journalists complained to the Clerk of the National Assembly.

A 30-year-old machine operator is currently battling for his life in a city hospital after he was shot minutes after midnight yesterday by armed bandits who invaded his Kaneville, East Bank Demerara house where a birthday dinner had just been held for his wife.

Eighteen-year-old Ranella Benfield whose body was discovered in a cemetery at Triumph, East Coast Demerara on Monday died as a result of crushing injuries to her face which were inflicted by a blunt object.