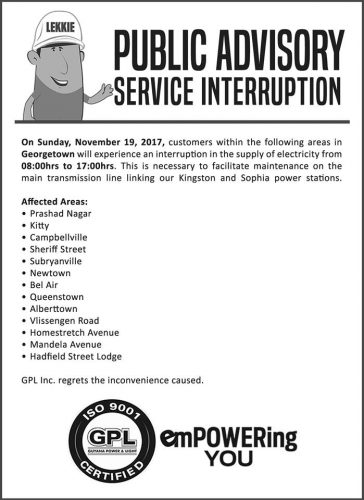 The power company says that major sections of the city will see power interrupted between 8 am and 5 pm on Sunday, November 19.
The Guyana Power and Light (GPL) said in a post on its Facebook page "This is necessary to facilitate maintenance on the main transmission line linking our Kingston and Sophia power stations".
Scheduled for the power interruption are Prashad Nagar, Kitty, Campbellville, Sheriff Street, Subryanville, Newtown, Bel Air, Queenstown, Alberttown, Vlissengen Road, Homestretch Avenue, Mandela Avenue and Hadfield Street, Lodge.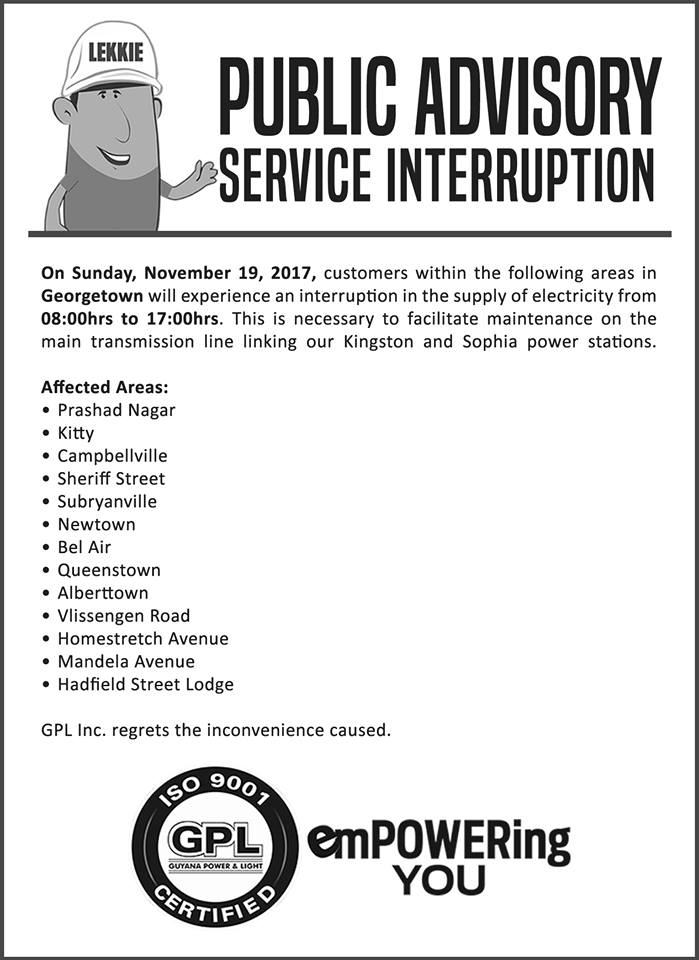 GPL  has come under increasing attacks for continuing blackouts and instability in the system. Assurances had been given over the past year by GPL that the situation would improve. This has not been the case. Last week the Private Sector Commission said that GPL did not have the managerial capacity or resources to do the job.
Comments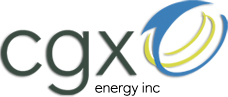 Canadian oil explorer, CGX today announced that it had renegotiated its work plan with the Guyana Government which would see an offshore exploration well being drilled in the Corentyne block by November 27, 2019 and it has also agreed to surrender acreage from two blocks.

This minibus ran into the trench separating Vlissengen Road and Irving Street today.

(Trinidad Guardian) A 62-year-old mother of five walked out the Sangre Grande Magistrate's Court a free woman on Friday after 12 years and six months awaiting trial.

Former Auditor General Anand Goolsarran says that the agreement between Guyana and ExxonMobil should be renegotiated to give this country a royalty of 7% on oil produced instead of the current 2% and he also said that there should be a switch from a profit-sharing arrangement to a revenue-sharing one.

-ex-cop in custody At least two men are reportedly in critical condition and one has died, after they were attacked and struck down at an event at the Tarla Dam tarmac, Meten-Meer-Zorg, West Demerara  on Saturday night.