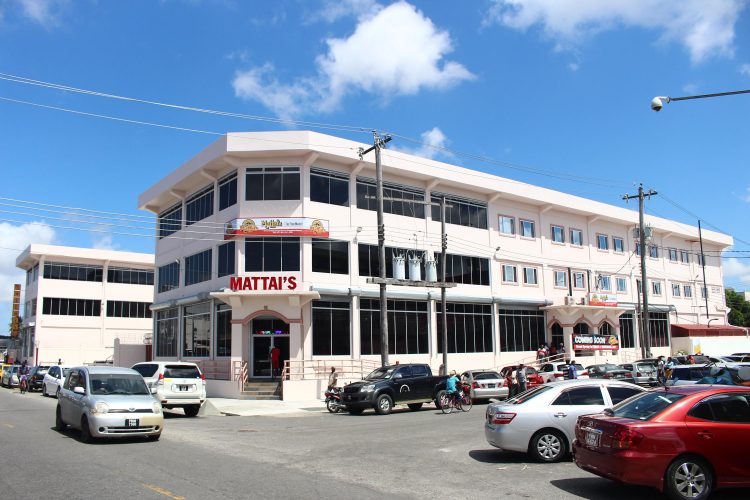 N&S Mattai and Company yesterday officially opened its new food market in Georgetown, while promising to take business to the next level for its customers.
The 22,000 Sq. Ft. Mattai's Food Market is located at 13-15A Water and Hope streets, Georgetown, just across the street from the old company store.
"We are here now. We want to take the business to the next level. We don't know where we are going but here we take the chance and we made it. It looks good," Managing Director Harry Mattai said.
He noted that the new location offers a wider variety and also related that the company has been receiving supportive reviews from persons in the region.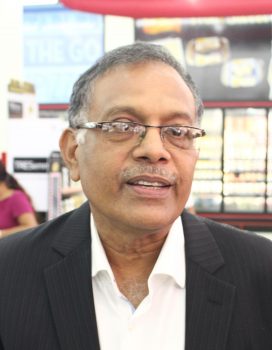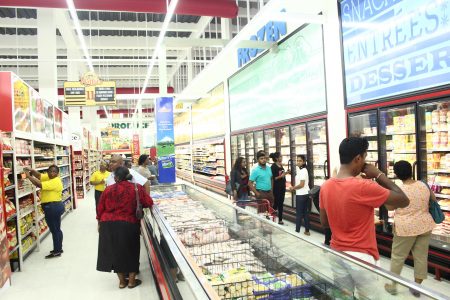 The newly constructed building consists of a training room, information technology room, packaging area and boardroom. The new facility is providing employment to 40 persons but Mattai emphasised that rather than simply hiring employees, the company also places focus on employee development through training opportunities.
The old Mattai store will still be open to the public and is expected to be converted to a wholesale outlet.
Mattai said yesterday that he hopes to open other locations in the future but while he has not yet selected the sites, he has several locations in mind.
Comments

Government yesterday released the Production Sharing Agreement (PSA) signed by the former Donald Ramotarled PPP/C administration with Canadian miner CGX Resources Inc, the terms of which appear to be almost identical to those of the much maligned 2016 agreement signed by the current administration with ExxonMobil's local subsidiary and its partners.

Seeking advances on future revenue from ExxonMobil should be under discussion, according to United States-based Guyanese business professor and accountant Floyd Haynes, who says the benefits for a developing nation like ours are incalculable and can outweigh the disadvantages "I think it should be considered.

The Supra International factory, located at Coldingen, East Coast Demerara (ECD), was yesterday afternoon destroyed by a fire of unknown origin, leaving millions of dollars in losses and approximately 50 employees jobless.

The mother of a mentally-ill man, who hanged himself in 2015 while in police custody, has filed a $100 million lawsuit against the Attorney General (AG) Basil Williams and the Police Commissioner Seelall Persaud, claiming negligence.

Renowned Guyanese jurist Dr. Mohamed Shahabuddeen SC, who served as the Attorney General of Guyana as well as a judge on the International Criminal Court, has died.