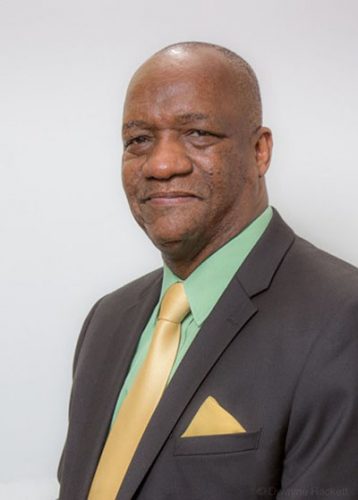 After declaring himself to be Secretary to the Cabinet, State Minister Joseph Harmon has clarified that he does not hold the post but that Cabinet matters remain with his remit.
"There has been no change. The work of the Cabinet continues to be under the remit of the Minister of State. However we have appointed, over two years now, a person with the designation Secretary to the Cabinet, Mr. Edward Persico. Mr Persico has been performing in that capacity for 2016 and 2017," Harmon told a post-Cabinet briefing last Thursday.
Persico is the former Permanent Secretary of the Ministry of Health.
Harmon's comments were a ….
To continue reading this article
Comments

Opposition Leader Bharrat Jagdeo needs to address behavioural challenges among  his party's parliamentarians as their actions in disrupting his speech to the National Assembly last month and last Monday's ruckus in the House are disrespectful and vulgar, President David Granger says.

Finance Minister, Winston Jordan says the US$10M purportedly paid by Canadian oil company, CGX Energy, to lawyers for the state in the maritime boundary dispute between Guyana and Suriname, under the PPP/C administration, should have been recorded in the public accounts.

Two plainclothes policemen were at the press table at parliament yesterday apparently pretending to be reporters and one was ordered away by his superiors after several journalists complained to the Clerk of the National Assembly.

A 30-year-old machine operator is currently battling for his life in a city hospital after he was shot minutes after midnight yesterday by armed bandits who invaded his Kaneville, East Bank Demerara house where a birthday dinner had just been held for his wife.

Eighteen-year-old Ranella Benfield whose body was discovered in a cemetery at Triumph, East Coast Demerara on Monday died as a result of crushing injuries to her face which were inflicted by a blunt object.