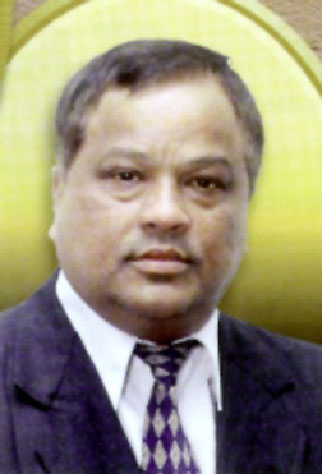 On December 6, the Court of Appeal will rule on the New Building Society's (NBS) challenge to the $79 million awarded to dismissed manager, Maurice Arjoon.
On July 17, High Court judge, Brassington Reynolds, ruled that the sacked manager had been wrongfully dismissed and awarded severance and other benefits to the tune of $79 million.
The bank has since appealed the judgment, citing more than a dozen grounds, including that it was erroneous and that pension cannot be awarded together with severance and other benefits when an employee is terminated or dismissed.
It believes it has appealed on "sound grounds," but said that if perchance it loses, it will honour the judgment to be finally given in Arjoon's favour…..
To continue reading this article
Comments

MUMBAI, (Reuters) – Opener Rohit Sharma smashed his third one-day international double century to set up India's comprehensive 141-run win against Sri Lanka in the second match of the series at Mohali today.

President David Granger this morning said that he is responsible for the US$18M ExxonMobil signing bonus being put into an escrow account at the Bank of Guyana, a decision he believes was necessary at the time so that Guyana could be prepared for a National Security Emergency.

(Trinidad Guardian) Ramraj Samaroo yesterday appeared in the Couva Magistrates Court charged with the murder of his younger brother.

Auditor General Deodat Sharma has started investigating the failure by government to transfer the US$18 million signing bonus paid by ExxonMobil last year to the Consolidated Fund, in keeping with the Constitution.

Suspended PPP/C Member of Parliament (MP) Bishop Juan Edghill was yesterday arrested after an attempt to enter the compound of the Public Buildings, where the resumption of the consideration of the national budget estimates saw a brief opposition walkout over House Speaker Dr Barton Scotland's decision to allow the approval without scrutiny of allocations slated to be examined at the previous day's disrupted session.