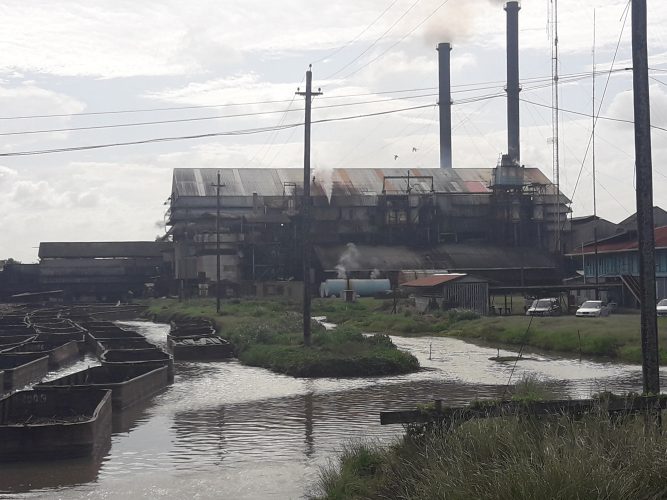 The Guyana Sugar Corporation (GuySuCo) has issued termination letters to over 2,000 workers at the Skeldon Estate as it moves ahead with plans to consolidate its operations.
The issuance of the redundancy letters, which began on Monday, follows on the heels of the similar notice given to Rose Hall Estate workers a week ago, which State Minister Joseph Harmon yesterday said Cabinet was not aware of prior to press reports.
A source at the Skeldon Estate told Stabroek News last evening that on Monday some 1,700 workers, mostly junior staff, were given redundancy letters, while yesterday others, including supervisors and clerks, received theirs.
The source noted that it is ….
To continue reading this article
Comments

WASHINGTON, (Reuters) – An organization established for U.S. President Donald Trump's transition to the White House said on Saturday the special counsel investigating allegations of Russian meddling in the 2016 election had obtained tens of thousands of emails unlawfully.

A recent US$5M investment in Trinidad by condiments and sauces producer, Baron Foods should have been Guyana's venture but owner Ronald Ramjattan believes politics got into the way and he was forced to turn to the Twin-Island Republic.

Canje sugar workers yesterday afternoon were told by  Opposition Leader, Bharrat Jagdeo that if the PPP/C is re-elected in 2020 to office the workers will benefit from the budget by way of a monthly payment until they are re-employed.

A construction worker was on Thursday evening robbed of his Toyota Premio motorcar and assaulted by a lone gunman shortly after arriving at his brother's East Street, Georgetown premises.

The Guyana Police Force is currently awaiting advice from the Director of Public Prosecutions on the way forward on one of the matters involving Bishops' High School teacher Coen Jackson.