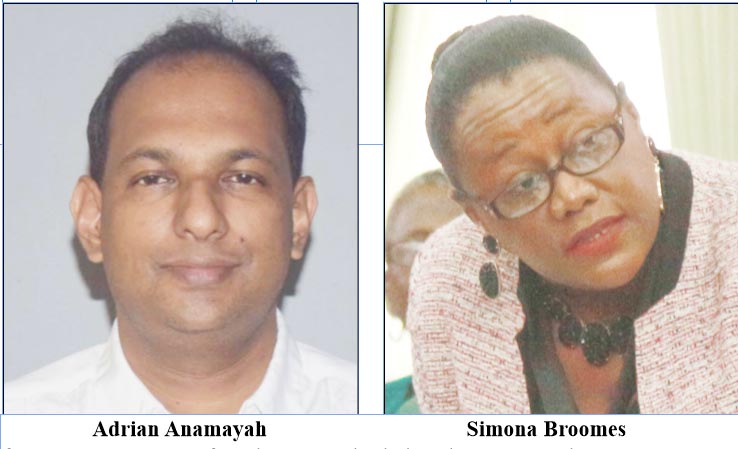 Opposition MP Adrian Anamayah yesterday accused government of dismantling the PPP/C's "legacy of continued economic growth" by putting 2,000 sugar workers on the breadline but this was rejected by Minister within the Ministry of Natural Resources Simona Broomes who said that the workers had no good life under the previous administration.
"This government is completely without compassion and empathy…How else would you describe the coalition's treatment of sugar workers…? Sugar had it problems but it was a signifanct contributor to GDP", he said. Anamayah opened day three of the 2018 budget debates.
He stated that when the PPP/C held office much more was done and there was a good life with a far smaller budget than that which was presented last week Monday.
He said that the PPP/C also ….
To continue reading this article
Comments
The onus was on Minister of Natural Resources Raphael Trotman to tell President David Granger that he would be breaking the law if the US$18M bonus went anywhere else but to the Consolidated Fund, commentator and civil society activist Melinda Janki says.

Keeping information from the public only results in distrust and contracts for all of the country's natural resources should be published,  says Government's Petroleum Advisor Jan Mangal.

Lawmen who showed up in the Parliament Chambers on Monday following the ruckus around PPP/C Member of Parliament, Juan Edghill were summoned by a caller purporting to be acting on the instruction of the Clerk of the National Assembly Sherlock Isaacs, a well-placed source told Stabroek News.

The Kaneville, East Bank Demerara machine operator Ishwar Ramanah, who was shot minutes after midnight on Wednesday by armed bandits, remains in the hospital but is showing signs of recovery.
Police are currently investigating the death of a one-year-old who is suspected to have drowned on Wednesday.